Kish of chicken and pumpkin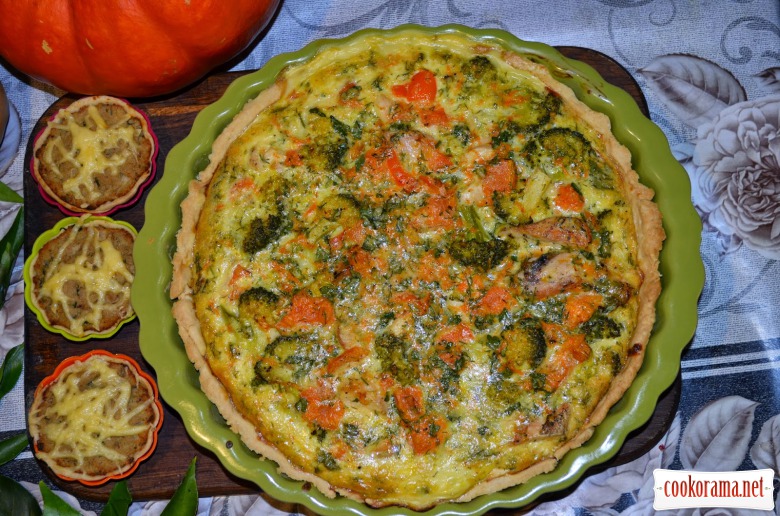 Ingridients
100-120 g.
300 g.

eggs (1 to the dough, 3 to the pouring)

4 spoon
2 spoon
500 g.
500 g.
1 шт.

feta cheese (You can take a mild brynza, about 250 grams)

250 g.
250 g.
I discovered kish sometime last year and immediately fell in love with this old dish. It is a real gem of French cuisine, its roots date back to medieval Lorraine (Germany). Consequently kish- is open pie from shortcake or puff pastry stuffed with egg-cream filling. When I bake a pie knead shortbread dough and make filling for one and the same, checked by me and others, recipes. Here I almost did not experiment. But stuffing can be made different. In the course of its preparation you can and should experiment.

Preparation
First, knead dough. Dice butter and shift translate into a bowl, add flour and salt. Of these ingredients knead wet crumbs.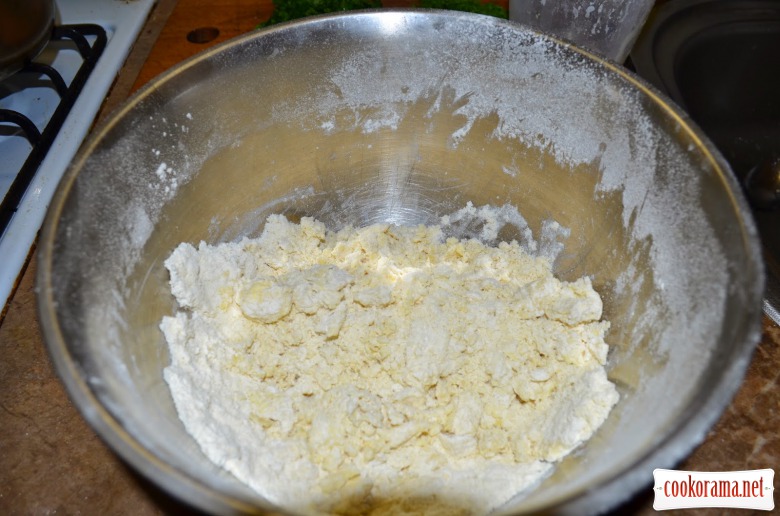 Combine egg with water, stir until smooth. Using this mixture knead soft dough.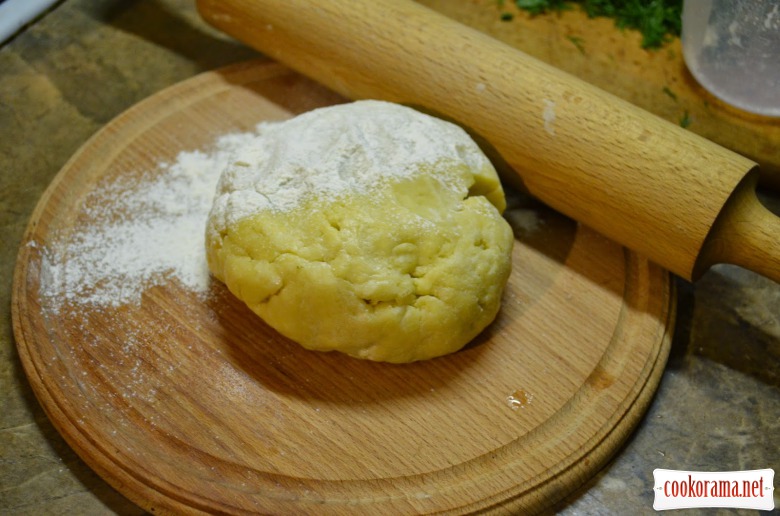 Grease form with butter, sprinkle with flour and spread there rolled dough, smooth it all over the surface, sides. Pierce dough with fork.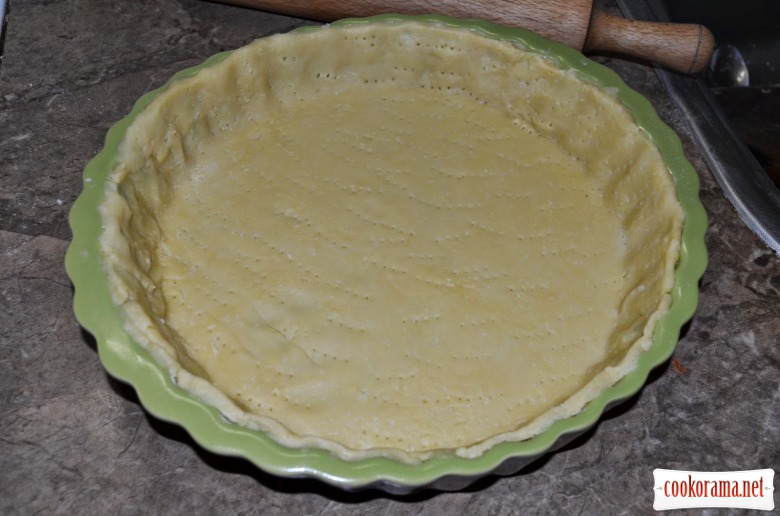 Cover form with flat cake with film and put in the fridge for 30 min. Meanwhile prepare stuffing. Wash fillet, dry it, rub with salt and herbs, fry in pan. At first, over strong heat from both sides, then over lower, under lid. Dice ready chicken. Dice pumpkin and also fry in pan to readiness, salt it, add spices to taste, herbs. Wash greens, dry and chop.
Boil broccoli for 5-10 min in salty water, divide in inflorescences. Pour all ingredients of stuffing, – pumpkin, chicken and broccoli, greens in large bowl.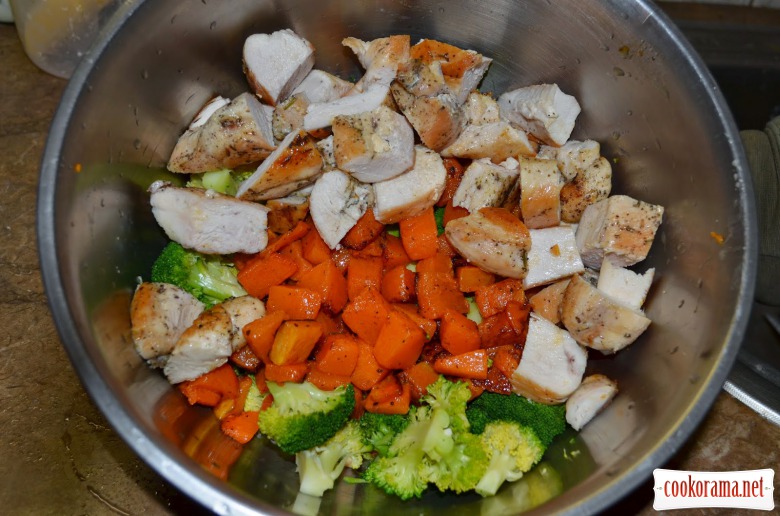 For filling – mix eggs with sour cream.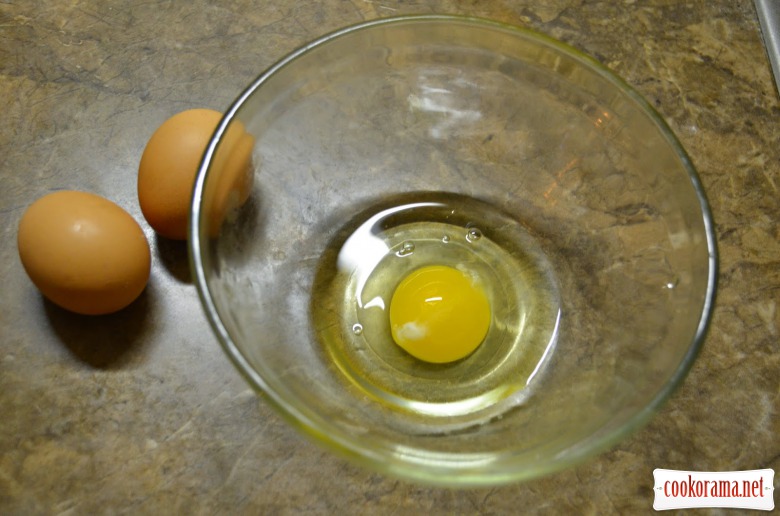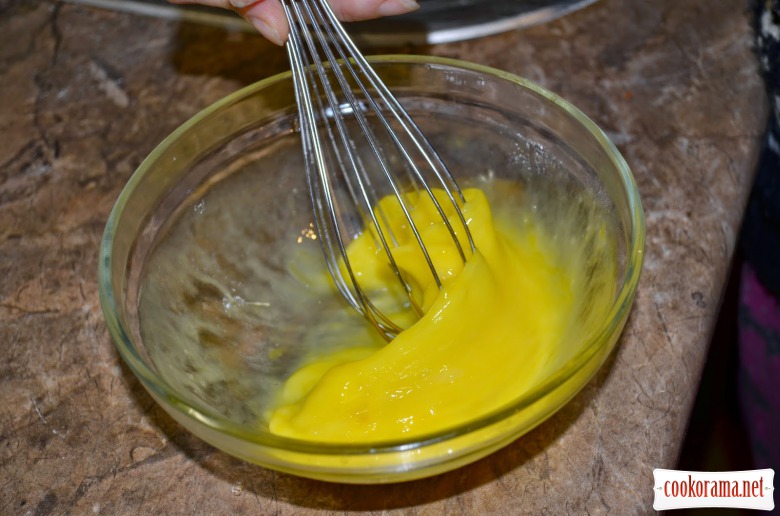 Salt and dress this mixture to taste, chop there feta, I grated brynza coarsely, stir well. Pour filling in bowl with stufing, stir all ingredients well.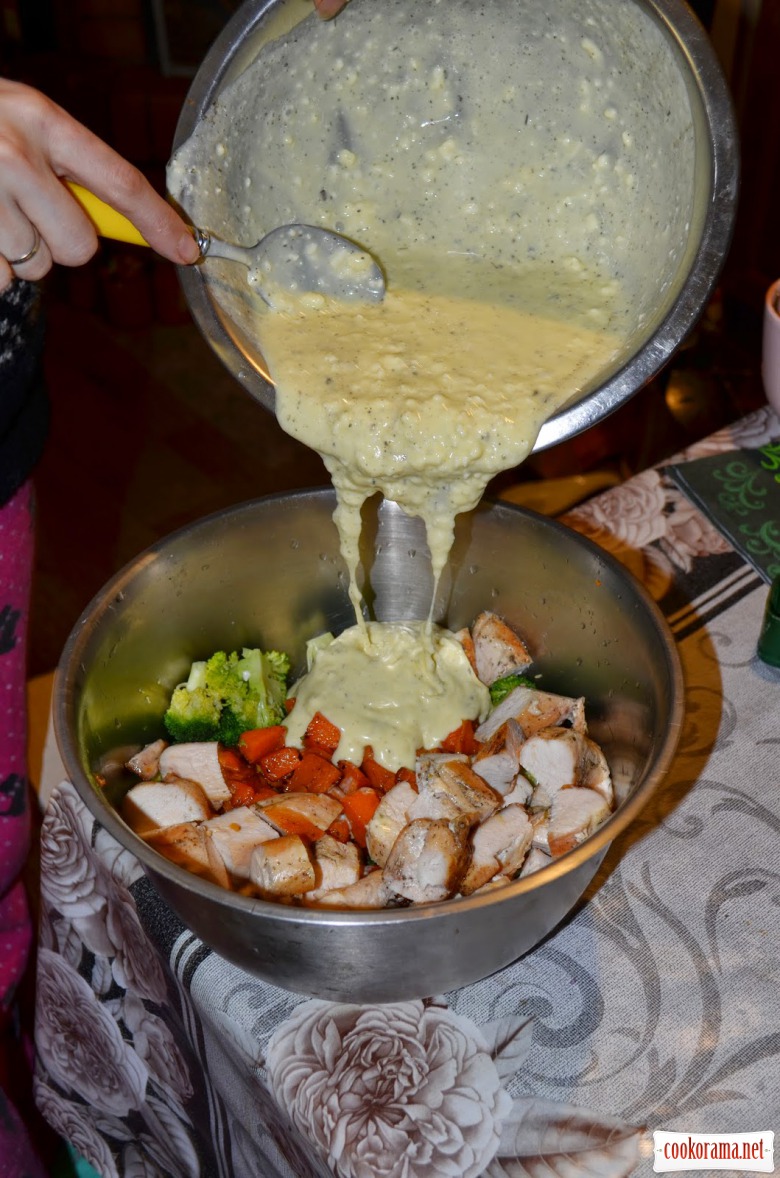 Before putting stuffing in flat cake put it in heated oven for 15 min to bake.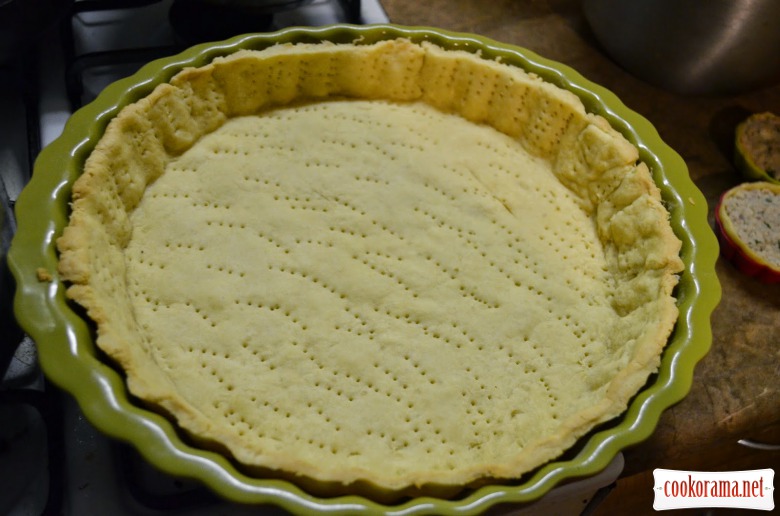 And then spread stuffing on it.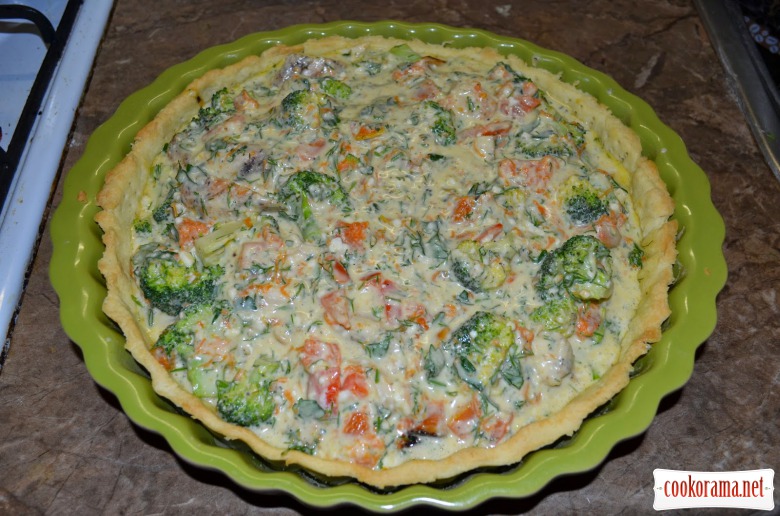 Bake for 45 min. I baked mine for an hour. Let it rest for some time after readiness, under such conditions it would be better to cut and not crumble.