Cheese baguette stuffed with banana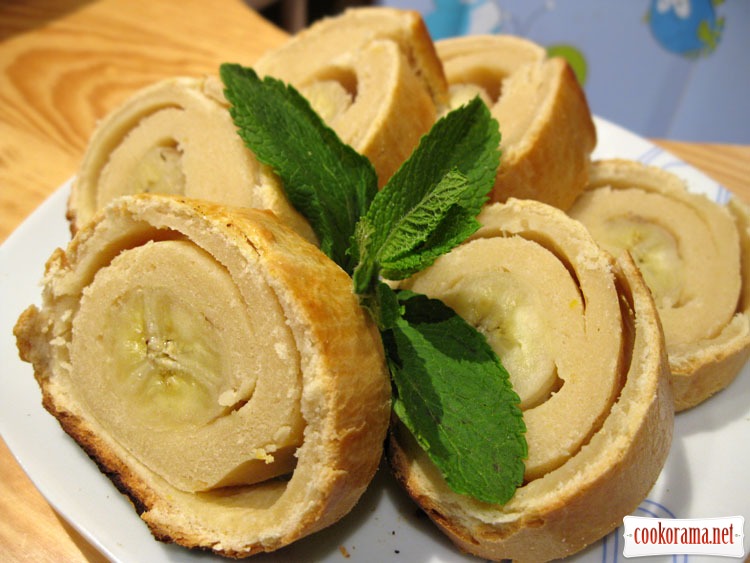 Ingridients
300 g.
110 g.
2 шт.
20 g.
1,5 шт.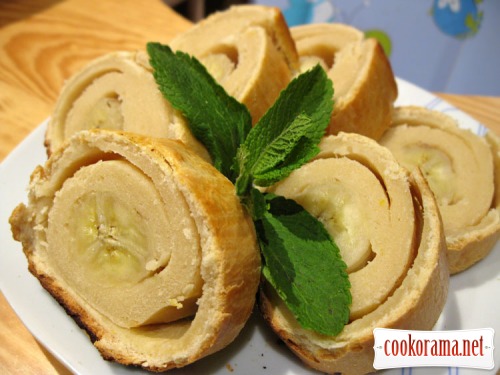 If you have staled children's cottage cheese or just cottage cheese in your fridge, this recipe is just in time! You cannot treat a small child with it, but it can be baked, add the flour, egg, sugar and banana as a filling)))

Preparation
Make dough for baguette. It`s very simply: cottage cheese, flour, egg and sugar knead into a dough. In might be slightly sticky. I didn`t make photos of mixing the ingredients — I was distracted (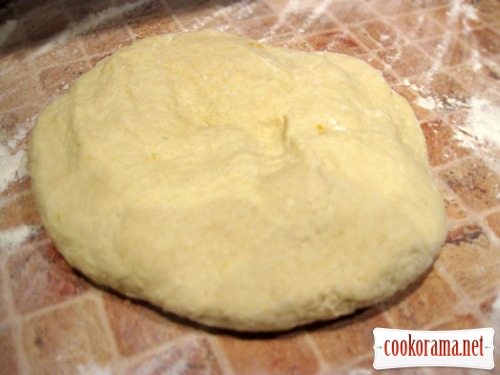 Roll the dough, not thin.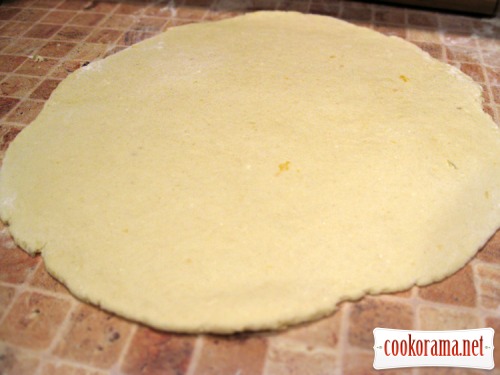 Put one banana and a half closer to one of the edges.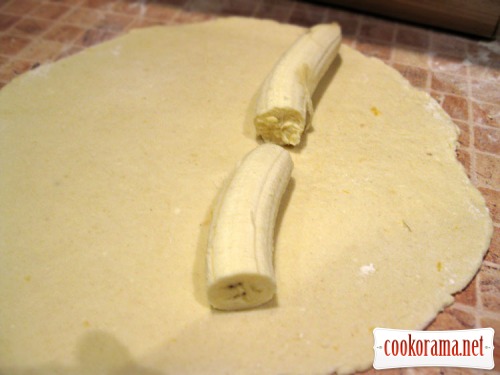 Make a roll, pinch the edges.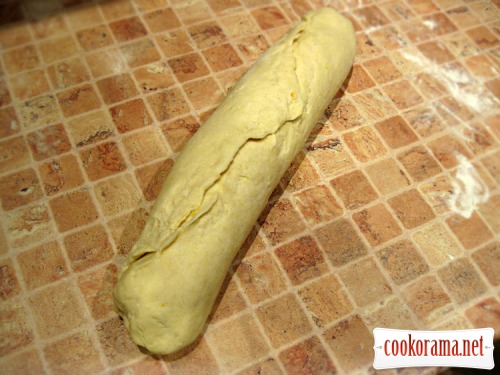 Grease the baguette with an egg, pan with a butter and sprinkle with flour. Put the baguette on the pan.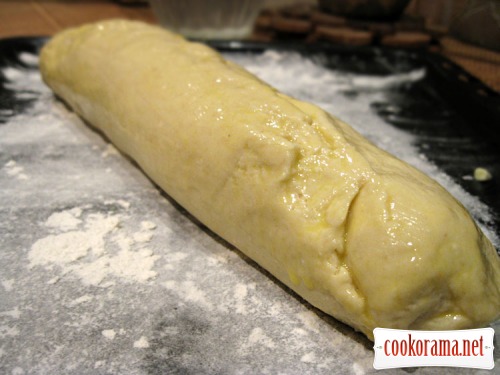 Heat the oven and bake our cake at 180-200 C near 20 -30 min. Here is a ruddy baguette)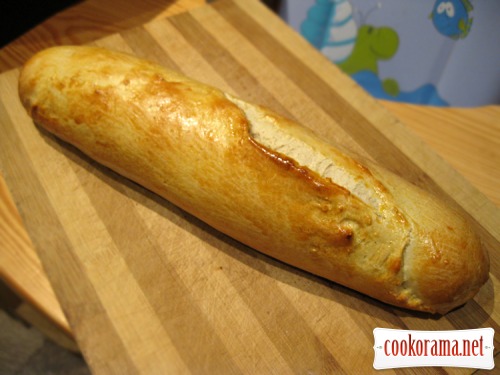 Enjoy your tea!