"Balls"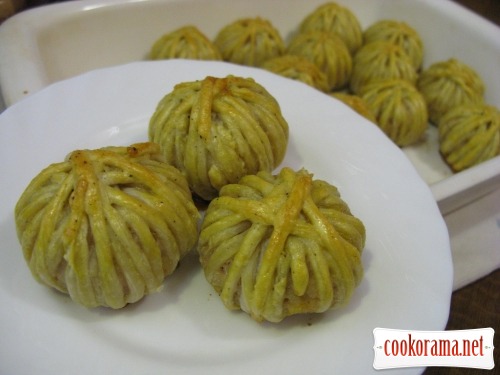 Ingridients

In general, show not the recipe, but idea, because there can be many different options as filling and dough.

Preparation
Prepare filling, I fried mushrooms and onions in oil, stir all.
Make balls from filling,size like the average mandarin.
Cut dough in strips, enough for balls.
Next knead each strip with fingers and stretch it to get " thread ".
Wrap balls with these threads.
Cover baking sheet with baking paper or foil.
Once all balls are wrapped, grease them with mixed egg.
Bake in heated oven for 35 — 40 min at 180 — 200℃.
Serve it warm.
Bon Appetite to all

Also in the middle of the balls you can cram something tasty, like prunes or dried apricots.