Roll from pork belly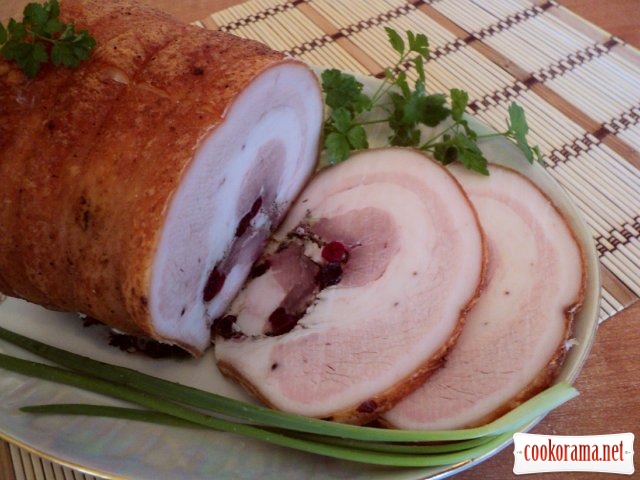 Ingridients
First there was a cake in the form of a sandwich with lard, and now real streaked lard — baked roll from pork belly. While it is cooked relatively long, but it turns out very tasty! For those who are fasting, this appetizer can be cooked for Easter!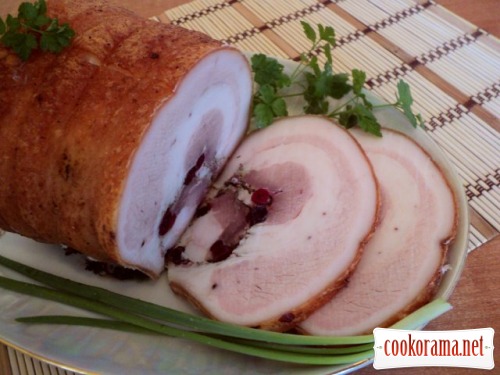 Preparation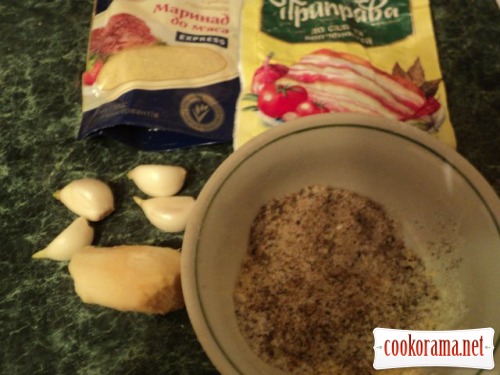 Prepare spices: peel ginger and grate it, press garlic, stir salt, pepper and spices for lard and marinade.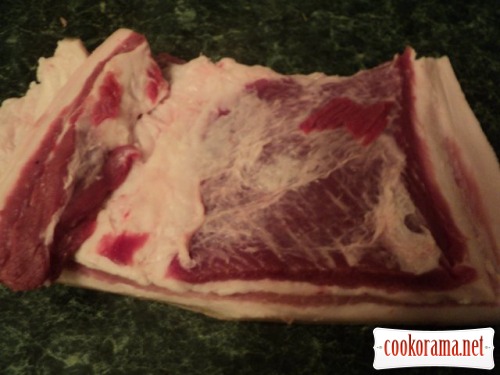 Spread pork belly into rectangle layer. Cut from one edge part of lard incline, to fold it well after.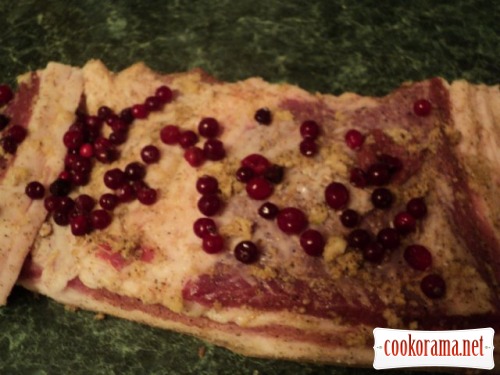 Rub pork belly with spices, garlic and ginger well. Spread cranberries on layer.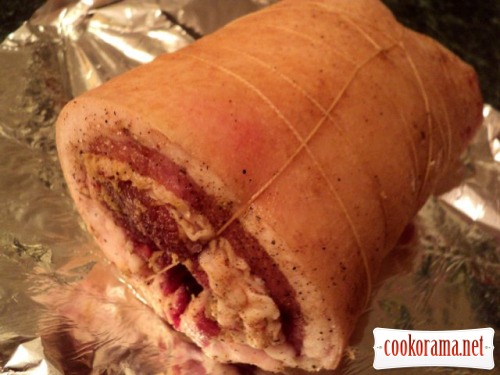 Roll pork belly tightly, tie with culinary thread. Wrap in two layers of foil. Put in the fridge to marinate for a day.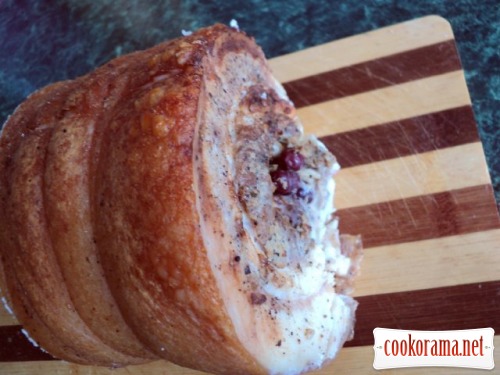 Put the roll of foil in the form, pour 1/3 the height of water in the form and bake in the oven for 30 minutes at 180 degrees, then reduce temperature to 150 degrees and bake 1 hour 30 minutes. Optionally, in 15 minutes before the end of roasting uncover foil, increase the temperature to 220 degrees and brown roll top.
Leave finished roll to cool in oven, then shift in cold place, put weigh on top.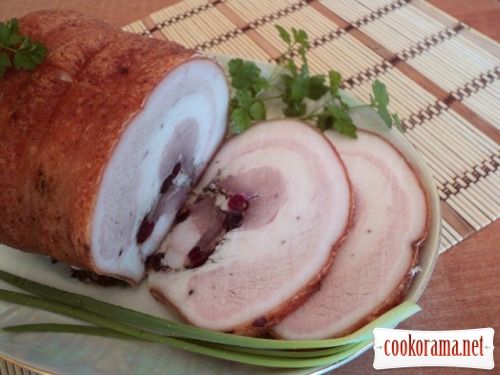 Serve as an appetizer,cut in slices, with mustard or grated horseradish.