Chicken fillet in honey marinade of Greek style with yogurt sauce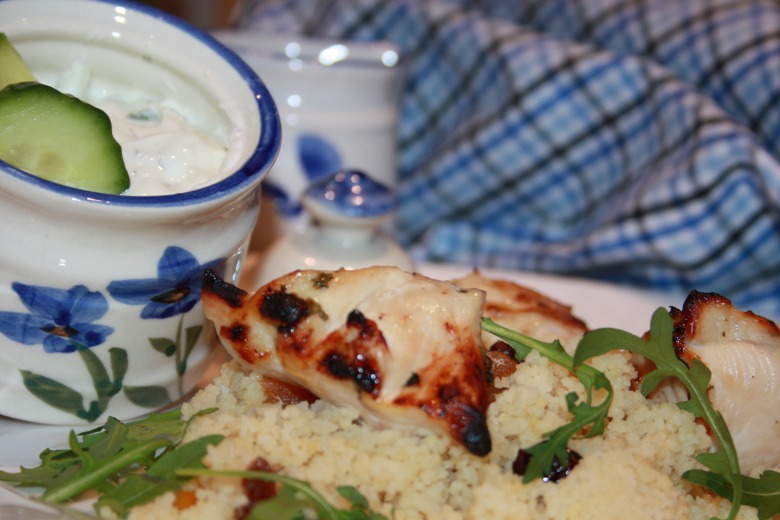 Ingridients
500 g.
1 spoon
1 шт.

aromatic herbs (best mint, dill and rosemary)

1 spoon

greek yogurt (or sour cream)

250 ml
1 шт.
Chicken with honey marinade can be enjoyed in the small Greek taverns, special piqant refreshing notes add yogurt sauce. I tried to cook at home, just yummy and really turns out well… and no need to go in Greece


So open one page of Greek culinary book

Preparation
Dice chicken breast finely, add honey, spices and herbs, salt, pepper, squeeze the juice of half a lemon, and stir all well, so marinade covers all pieces evenly. If desired, you can add white wine

slice second half of lemon and add to chicken. Marinated fillet can be left overnight in the refrigerator (covered with foil or lid not to «dry») or for 2-3 hours at room temperature.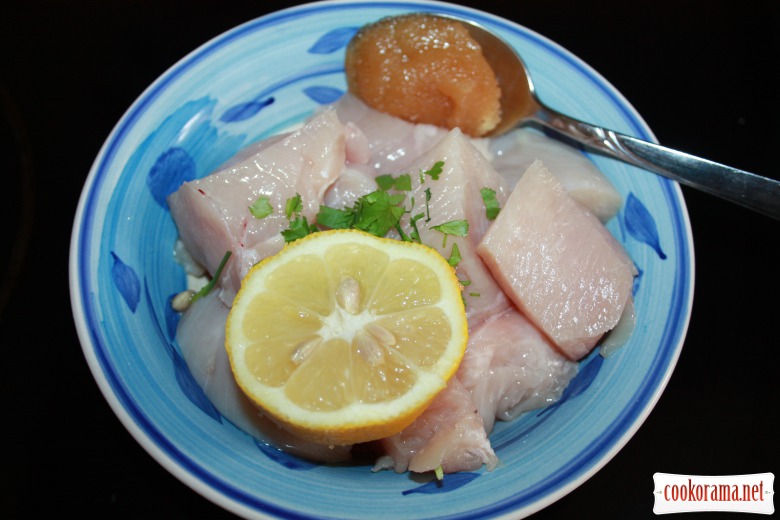 Heat grill at 180-190℃, put chicken fillet on the grill and bake till golden-brown, turning on each side to roast it well. (in my grill fillet is ready in 12-15 min). It can be also baked in oven, if there is no grill (but it is tastier on grill, delicious, as in barbecue or mangal

For sauce: grate cucumber (of medium size), salt a bit, let it stand, to give juice (2-3 min), squeeze well (by hands) and stir with Greek yoghurt (you can take sour cream), add chopped dill and mint (if you don`t like than do not add), few drops of lemon juice.
For garnish I cook couscous with dried fruit (just pour with boiling water, add chopped dried fruits and a little olice oil) not to deviate from the «tradition»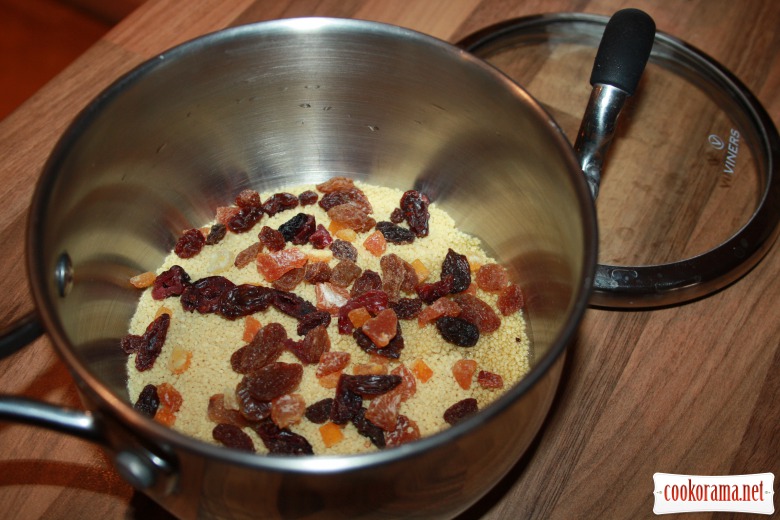 You can replace cous cous with rice and dried fruit, or with any cereals (to your taste)

Bon Appetite!!!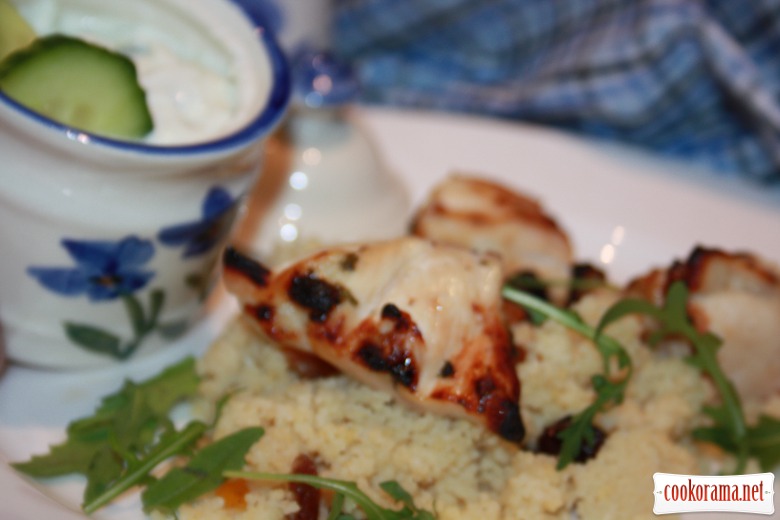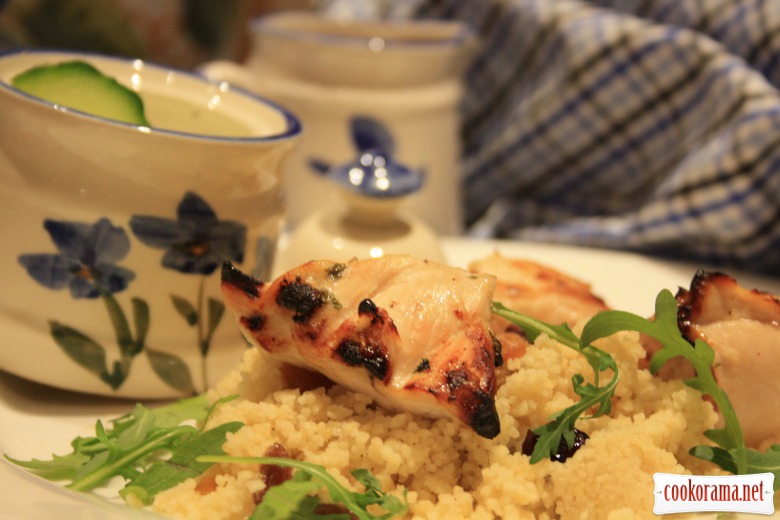 Top of recipe "Chicken fillet in honey marinade of Greek style with yogurt sauce"
633

13 March 2015, 22:39