Canape "Hastily"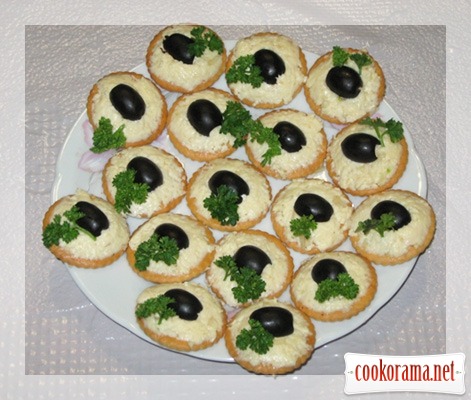 Ingridients


It seems to me that was something similar. I prepare these canapés, when guests told about their visit in 10 or 5 min before coming)))

Preparation
Grate melted cheese. Season with mayonnaise, chopped garlic; spices – to taste.
Top the mixture on salty round crackers. Put half of olives on each canapé. Decorate with parsley spring.