Empanadas from tortilla with chicken liver, sour cream, honey, wasabi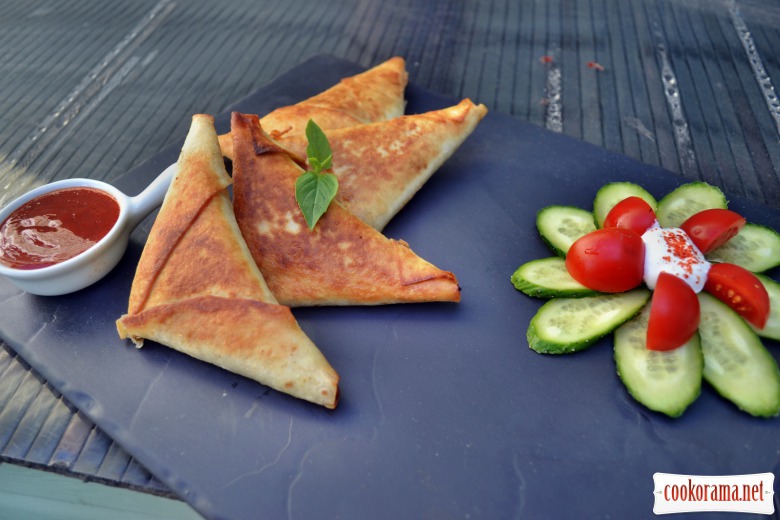 Ingridients
1 шт.
100 g.
30 g.
1,5 spoon
1,5 tsp.
4 tsp.
1 шт.
Preparation
Dice onion finely, fry till brown, add liver diced at about 1 сm. Mix in a small bowl sour cream, some water, freshly ground pepper, I replace salt with soy sauce, honey replaces sugar. Honey removes sourness from sour cream, and make it looks like cream. Once liver fries, pour sour cream mixture in it, mix with shovel and sprinkle tsp of wasabi powder. Add and try, what sharpness you want, than stop. If it thickens strongly, add water as long as necessary. At the end add chopped boiled egg.
Next cut tortilla in 4 parts, we get 4 triangles. Take one of them, heat in microwave for 10 sec. If you do not warm up then it is likely that in the process of modeling, it will crack by wraping. Warmed up triangle grease along the edges with yolk, and wrap at first in roll, stuff with filling and then wrap in a triangle. How to wrap can be seen in extra photos.
Further fry in a large amount of oil over medium heat for 15 seconds on each side.
I served empanadas with sauce kimchi base. As you already understood from Mexico I left only tortilla)))
Bon Appetite!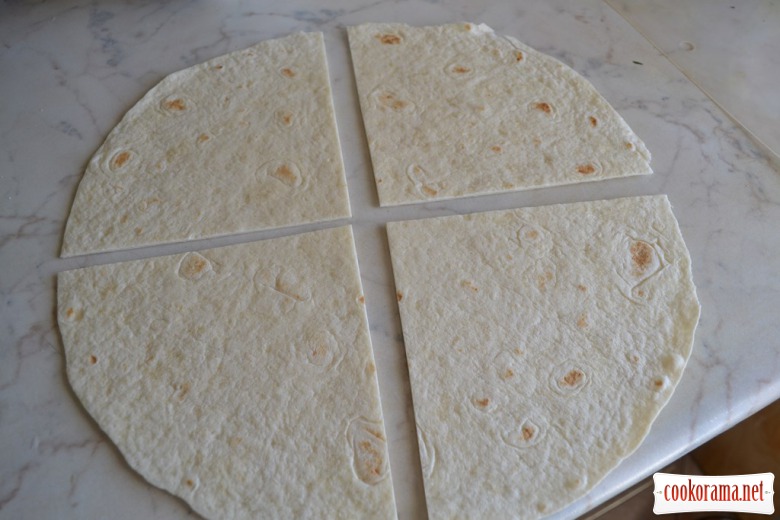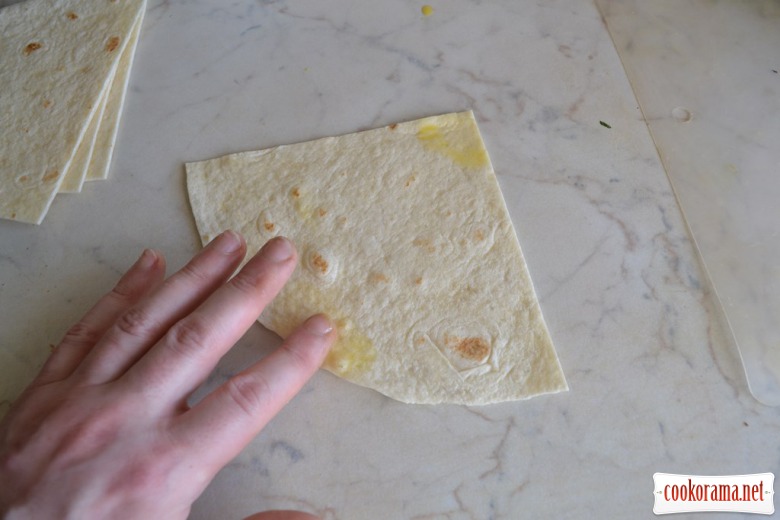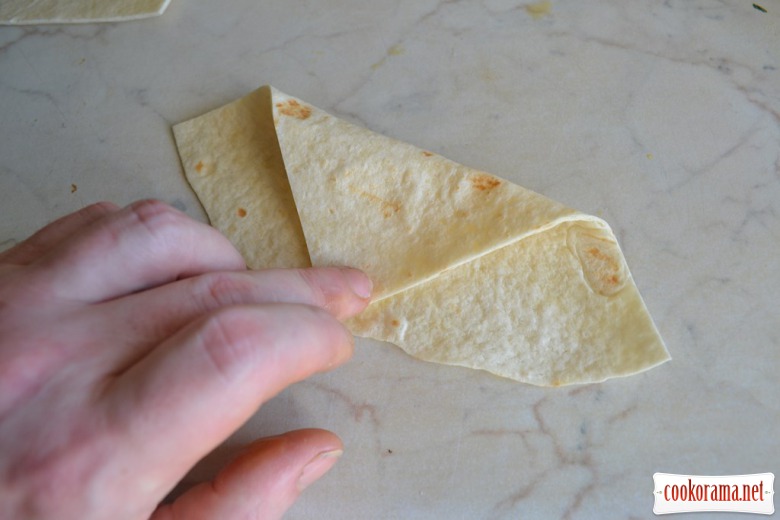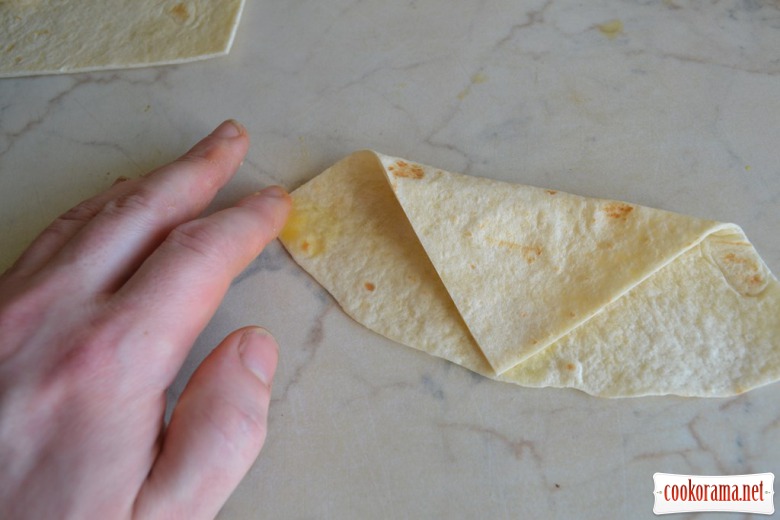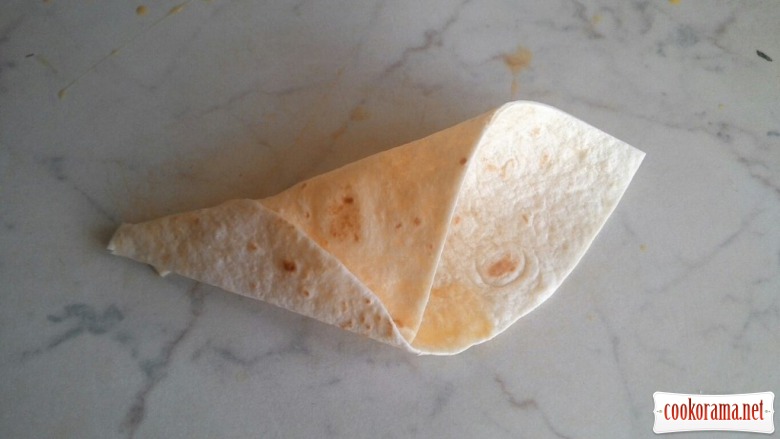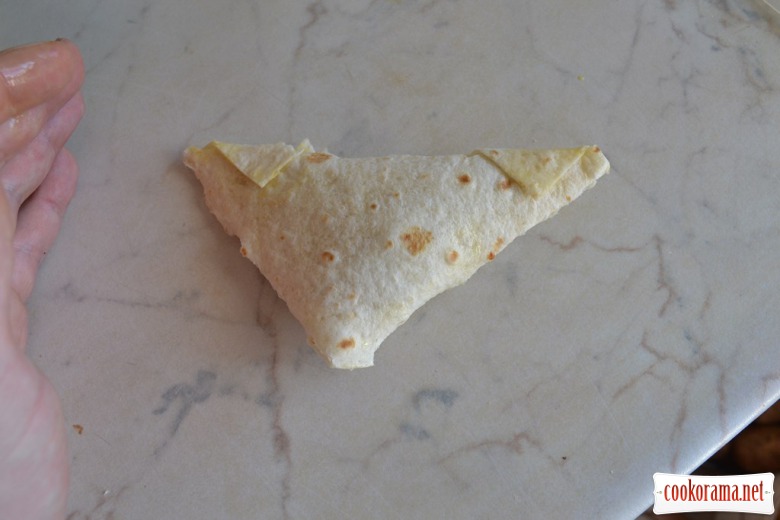 Top of recipe "Empanadas from tortilla with chicken liver, sour cream, honey, wasabi"