Baked apples with cinnamon, dried fruits, nuts and honey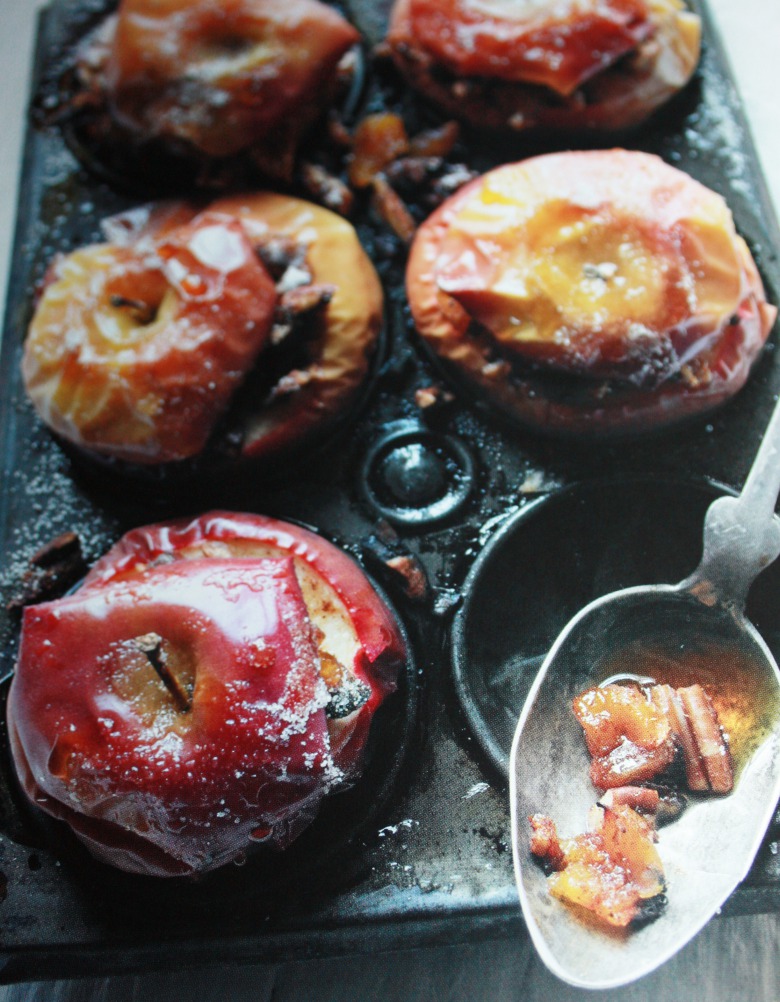 Ingridients
6 шт.
50 g.
50 g.
25 g.
2 spoon
2 tsp.
I wanted something sweet today, so I thought of this recipe (besides I left some little spoiled apples and to bake puffs or pie I was too lazy

I post photo from the phone, (sorry for quality, I made photo for the contest in the magazine, on the theme of «such apple fall,» and unfortunately saved photo only in phone), because when I finished recipe on site, there was nothing to photo

My family ate apples for dinner and only half of me portion left

Preparation
Cut off «cups» from apples, cut some cord off.
Stir chopped dried apricots, raisins, nuts, honey and cinnamon and fill each apple.
Above you can sprinkle at will sugar or grease with honey. Fro apples to «hold form» put them in metallic cupcake(muffin) form. Then bake in the oven for 1-1.5 hours at 190 ℃ depending on the type of oven and the variety of apples.
Bon Appetite!!!
Baked apples are very useful, they have a lot microelements and fiber necessary for our body. The recipe is also suitable for those who are fasting

Top of recipe "Baked apples with cinnamon, dried fruits, nuts and honey"