Spicy salmon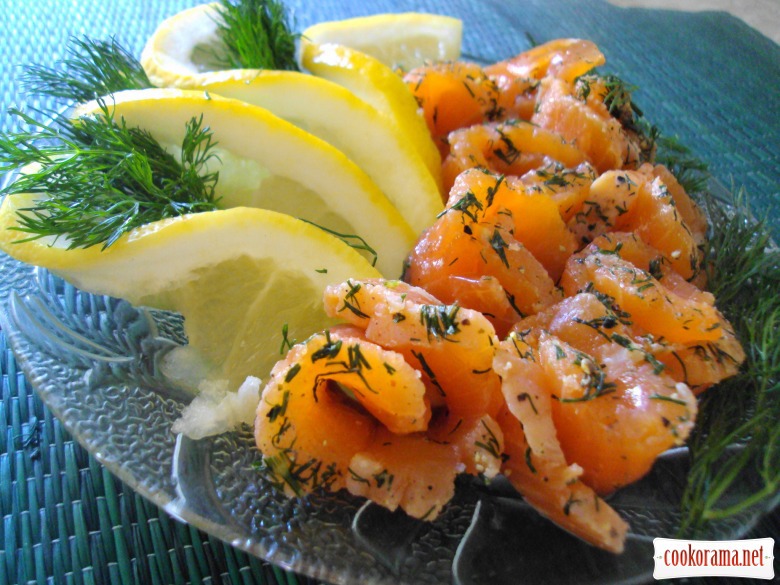 Ingridients
500 g.
30 g.
20 g.
10 g.
60 g.
Preparation
Mix dry ingredients thoroughly and roll the fillets.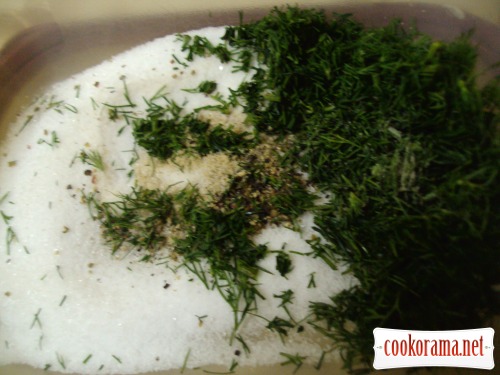 So spices could completely stick around the fish.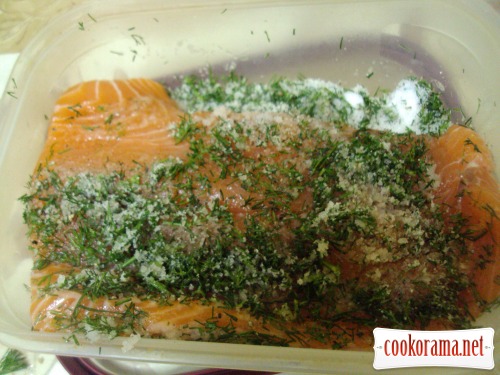 Pack salmon in food plastic bag.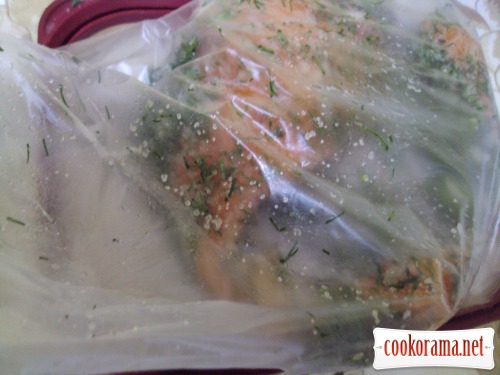 Inflate it and tie (like a balloon).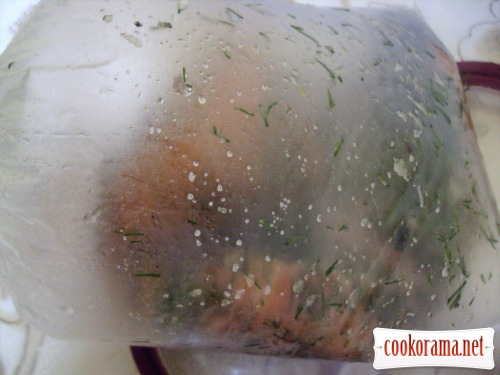 Send the package with the fish in the freezer for 2 hours.
At this stage, the fish can be safely served to table.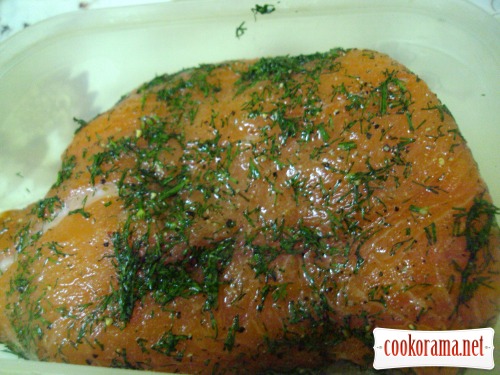 But for me personally something was not enough. And…
Salmon fillet (whole) put in a container. Pour with citrus fruits juice, close tightly and refrigerate for 2 hours.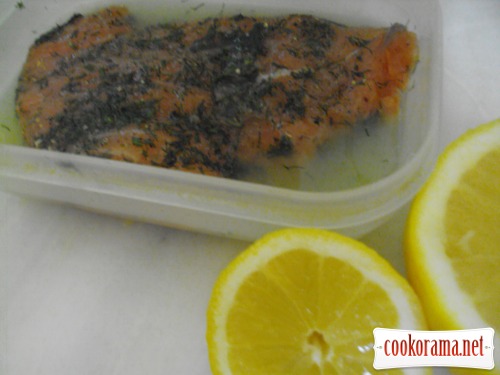 But after that… SUPER!!!
Cut into thin slices and serve with grapefruit.