Dorada baked in puree with mushrooms and cheese Dor Blue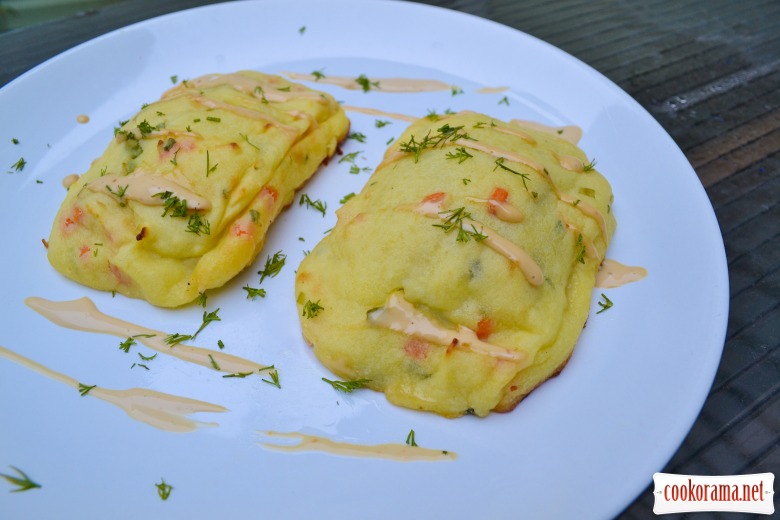 Ingridients
1 шт.
25 g.
30 g.
30 g.
20 g.
240 g.
1 шт.
10 g.
20 g.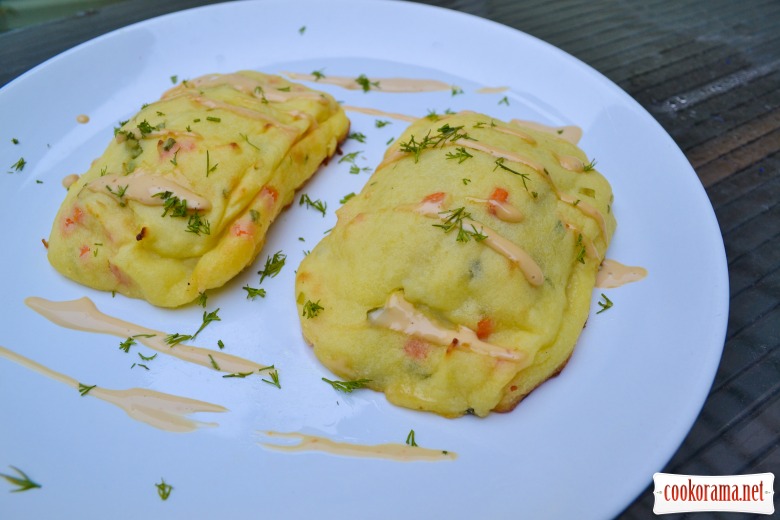 Preparation
1. Make puree from boiled potatoes, add diced carrot, chopped onion, egg, salt, flour.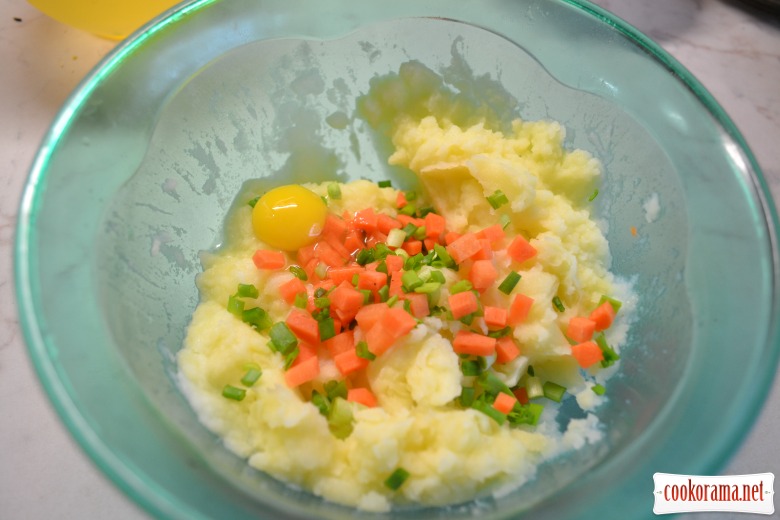 Puree should be thick.
2. Boil mushrooms, slice them, fry with onion and add salt.
3. Remove skin from fish to get fillet. If there are some bones, remove them.
4. Wrap mat in a food film, spread puree, make it of rectangular shape, about 0,5 cm thick.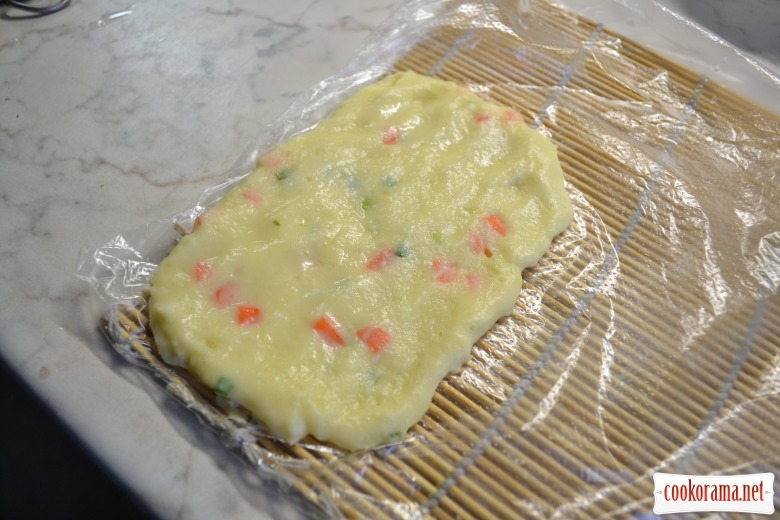 Spread fish fillet on puree.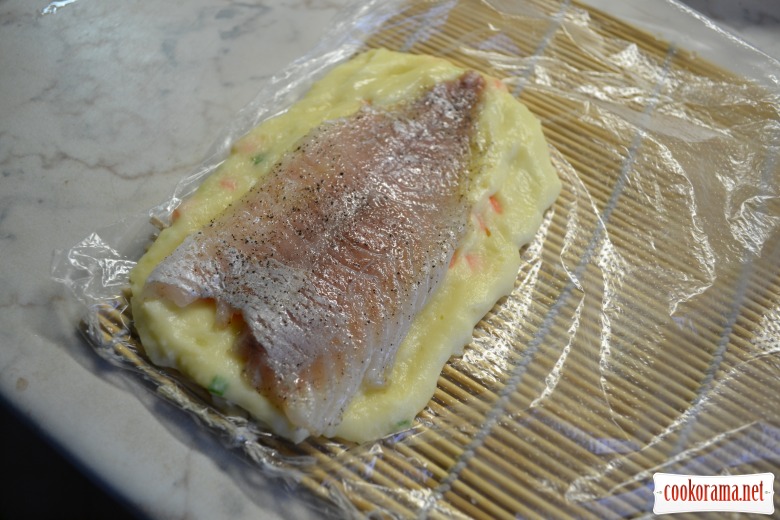 On fish cheese and mushrooms.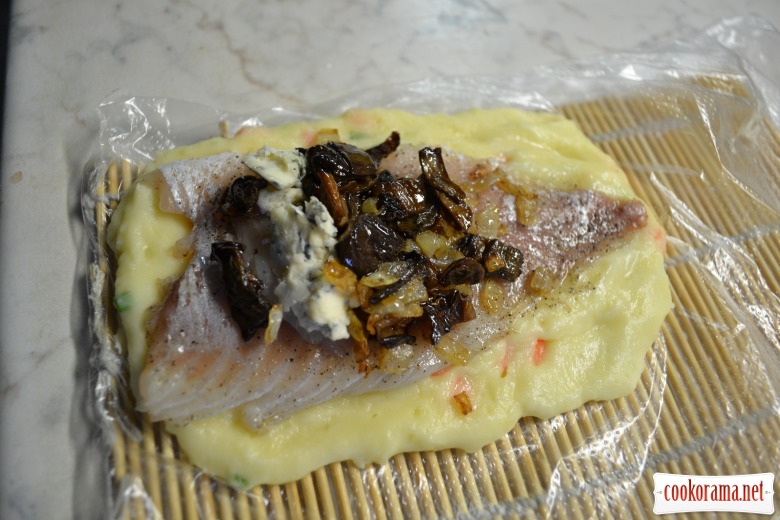 Make a roll.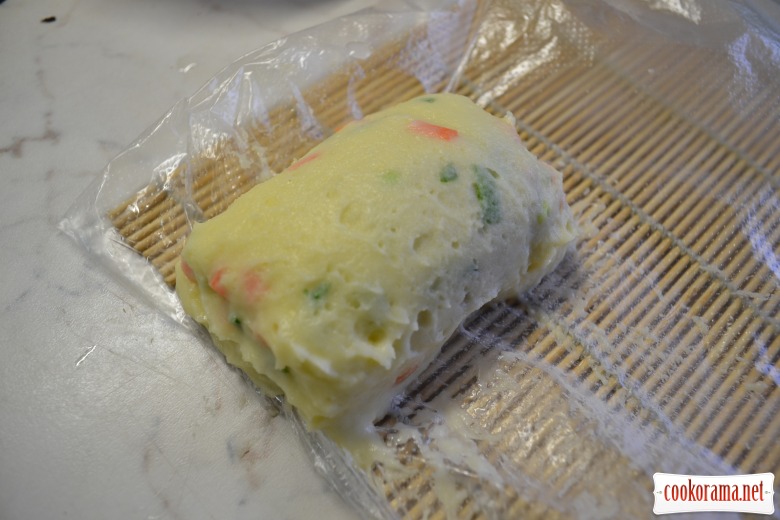 5. Shift on a greased baking sheet. Bake for 20 min at 220 C.
6. Pour with your favorite sauce (mayonnaise, garlic, Kikkoman, tangerine juice).
Bon Appetite!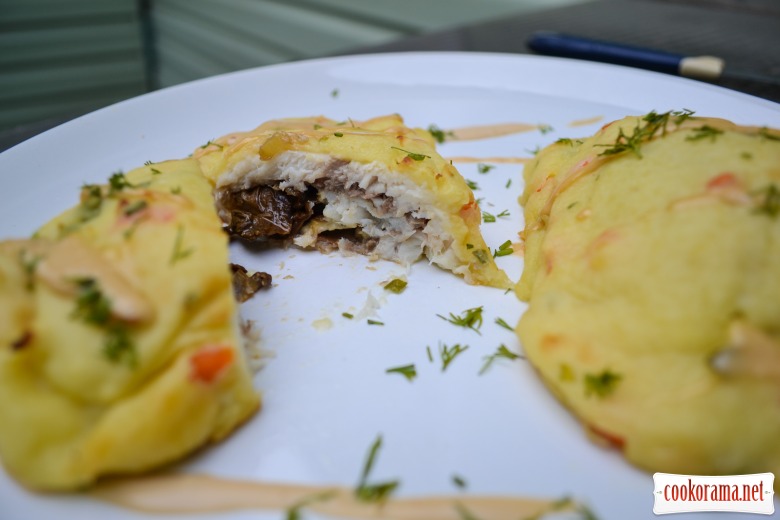 Top of recipe "Dorada baked in puree with mushrooms and cheese Dor Blue"