Salad "You Belong With Me..."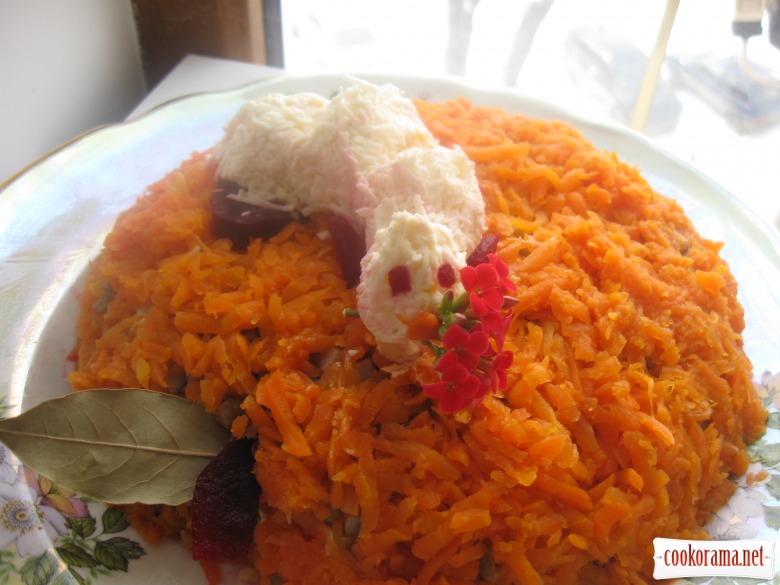 Ingridients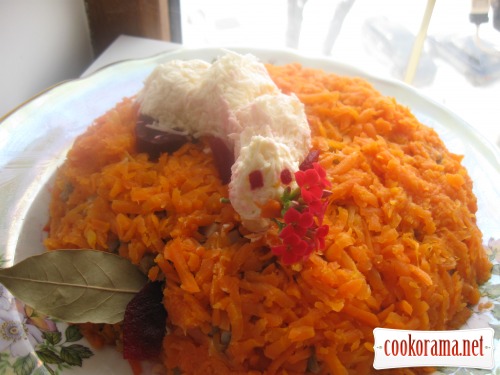 --thought Caterpillar grasping by passionate kiss in the cheek of pretty yellow Apple. She really lived well: warm and hearty. But in this day she has to get out and greet her favorite Apple with Happy Valentine`s Day.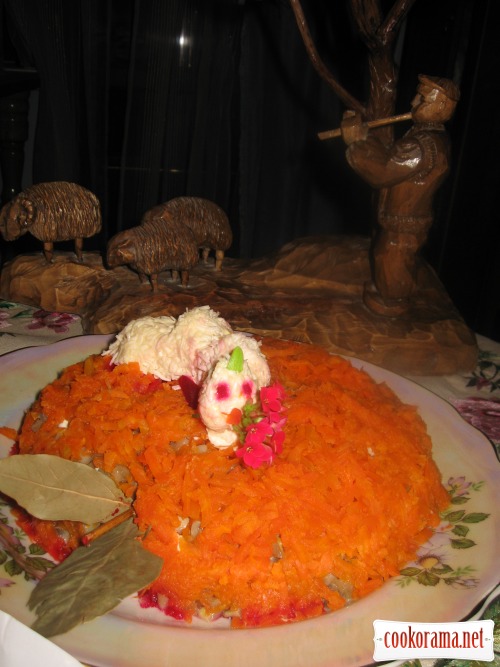 Preparation
Boil vegetables. Chop and fry onion. Add chopped mushrooms.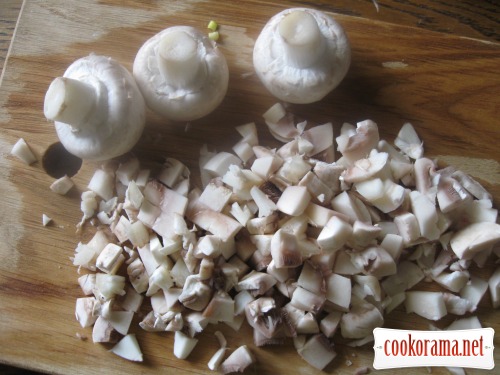 Grate vegetables: carrot,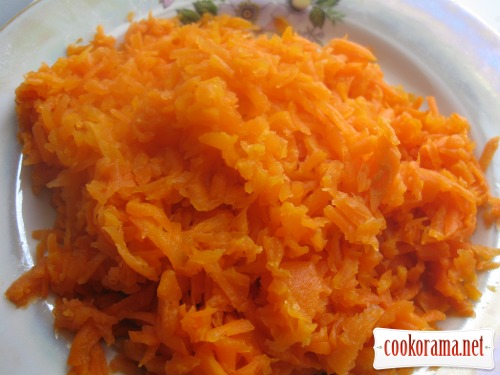 potato,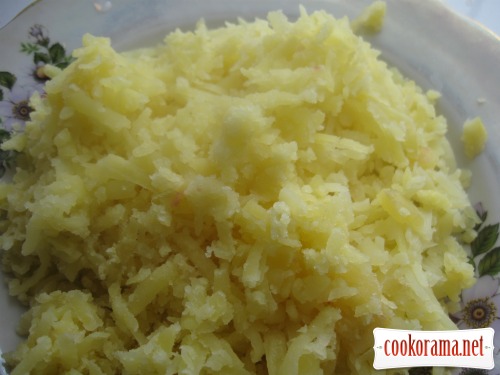 beetroot,
cheese.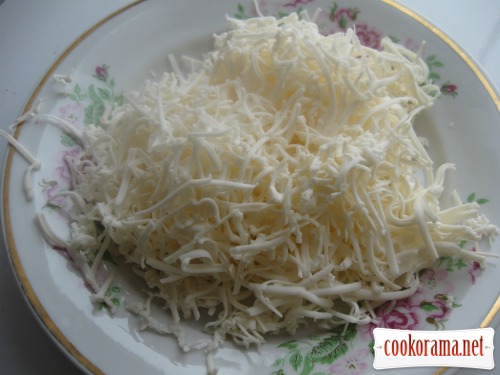 Fry mushrooms with onion, till evaporates the liquid.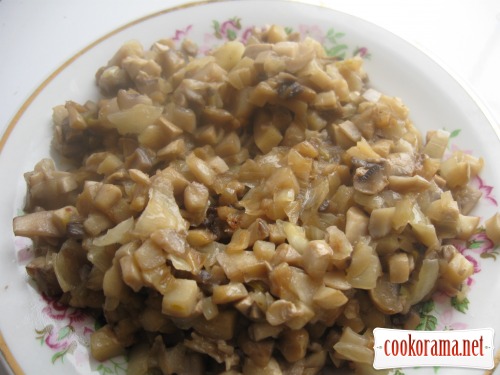 Cut herring into pieces.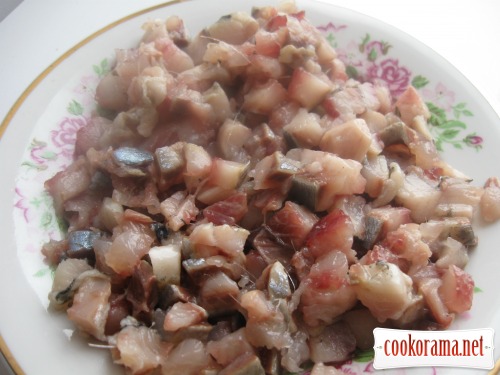 Spread all by layers. First — beetroot.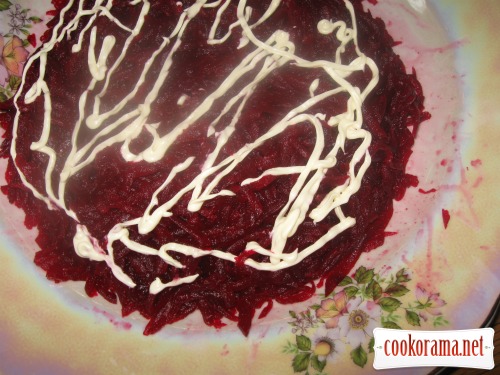 Smear with mayonnaise and spread pieces of herring.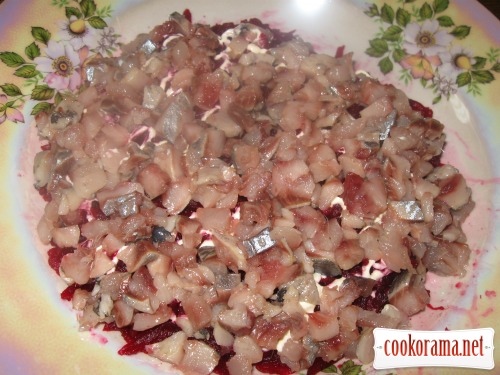 Next: potato — mayonnaise, mushrooms with onion — mayonnaise, last layer — carrot. Form our apple. Decorate it.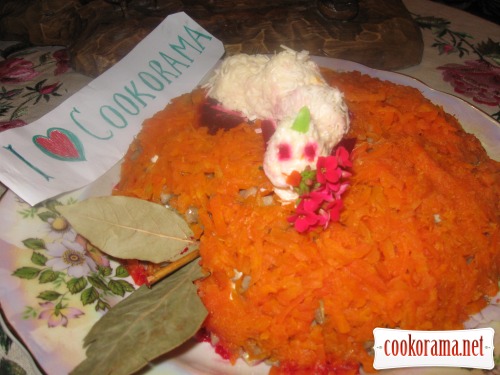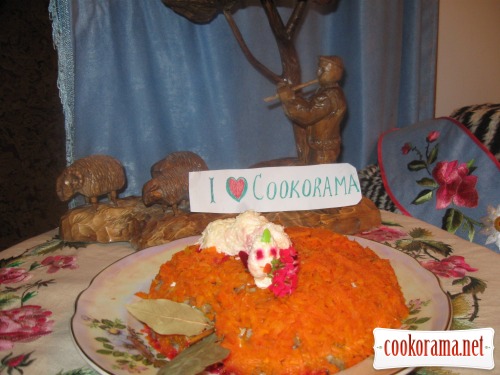 Such a little story. Love can be different. But I wish to all of us, that we are loved faithfully and unselfishly, and not just because we — APPLE!