Chuchvara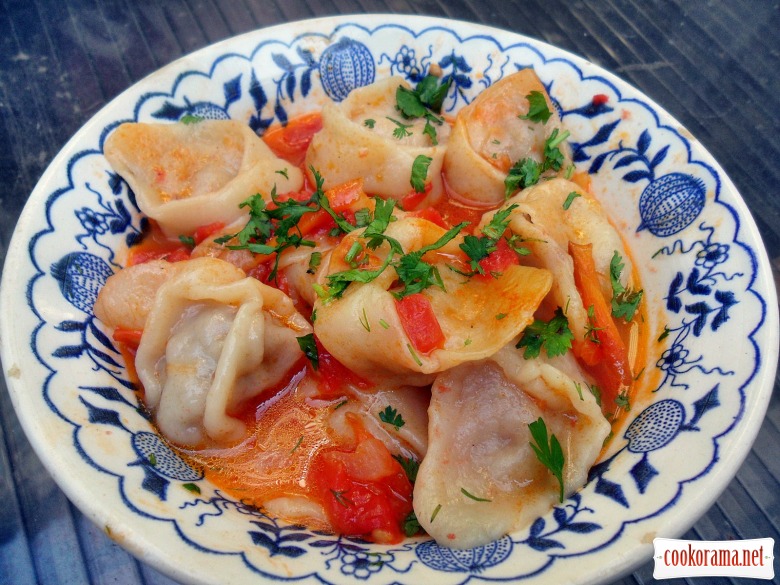 Ingridients
Dough
200 g.
100 g.
Sauce
0,5 шт.
1 шт.
3 шт.
400 g.
Filling
150 g.
0,5 шт.
1 шт.
10 g.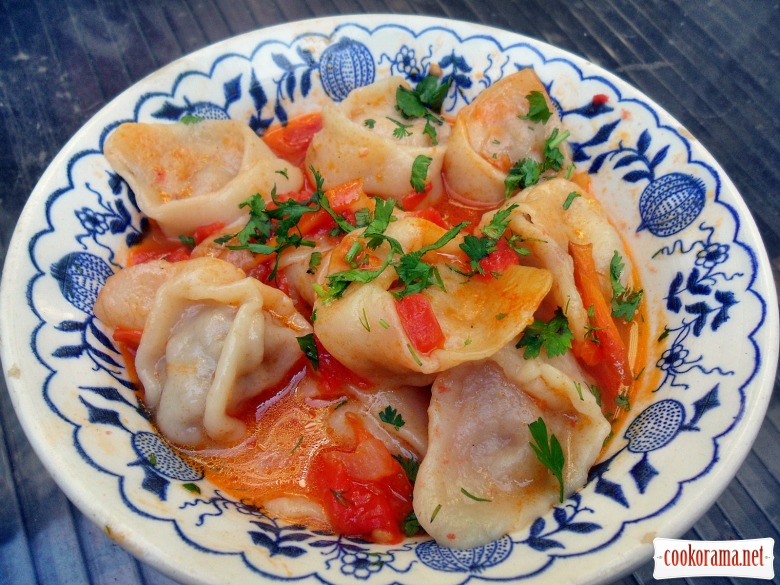 Preparation
Mix all the ingredients for dough, cover with food film, and in the fridge for 30 min. Meanwhile chop the meat, and chop them in mince with a big knife, do the same with onion, garlic, mix all and add spices. Roll thin dough and fold it.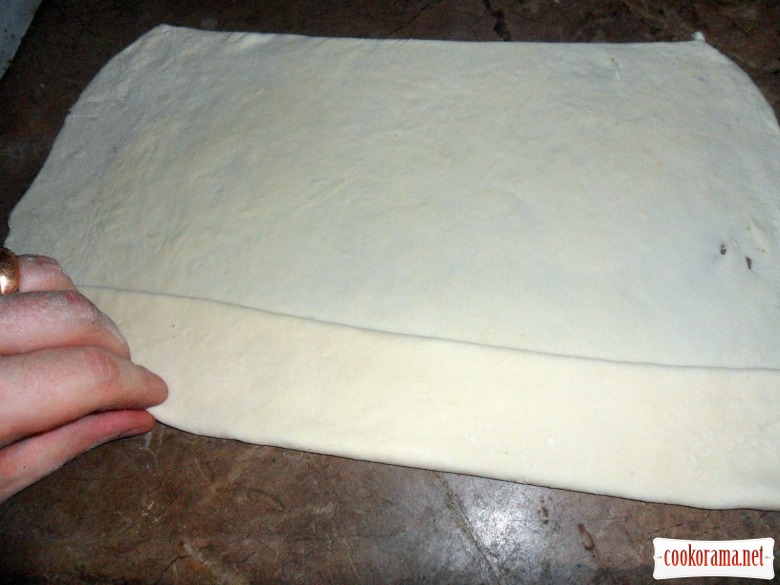 Then cut along.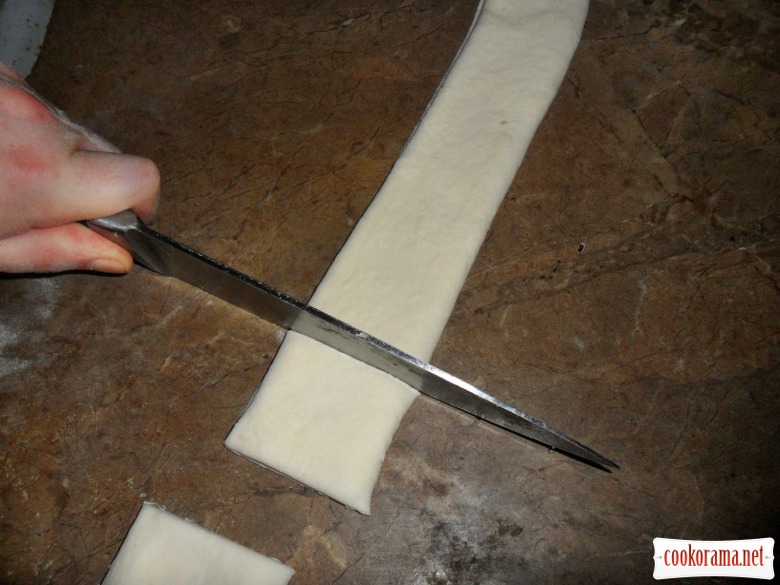 Next, cut into squares with a side of 4 cm.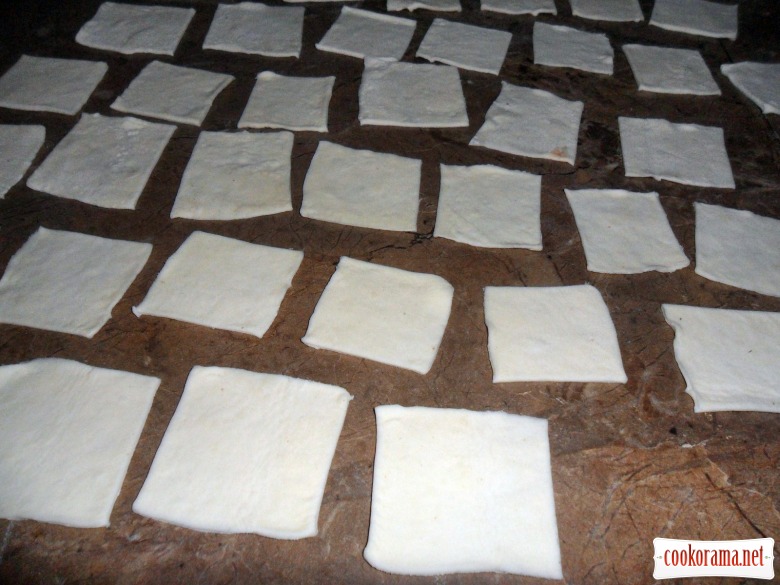 Take dough.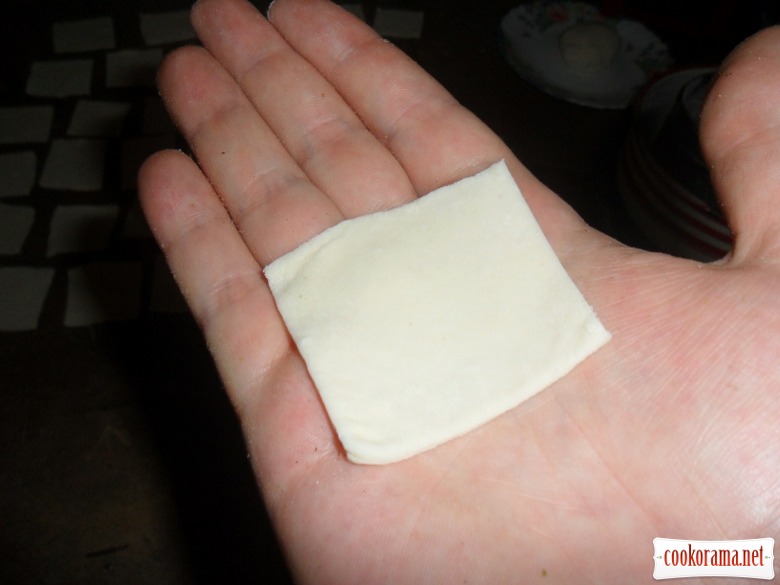 Put stuffing on the dough.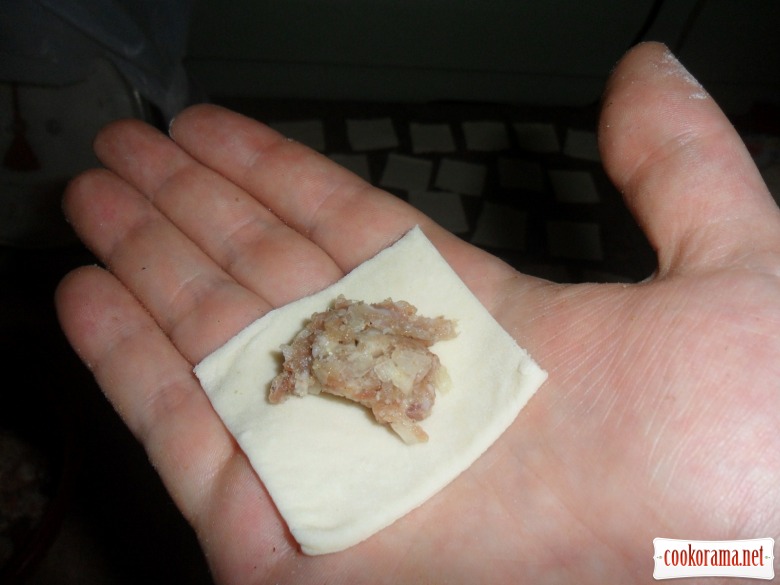 Make a triangle from it.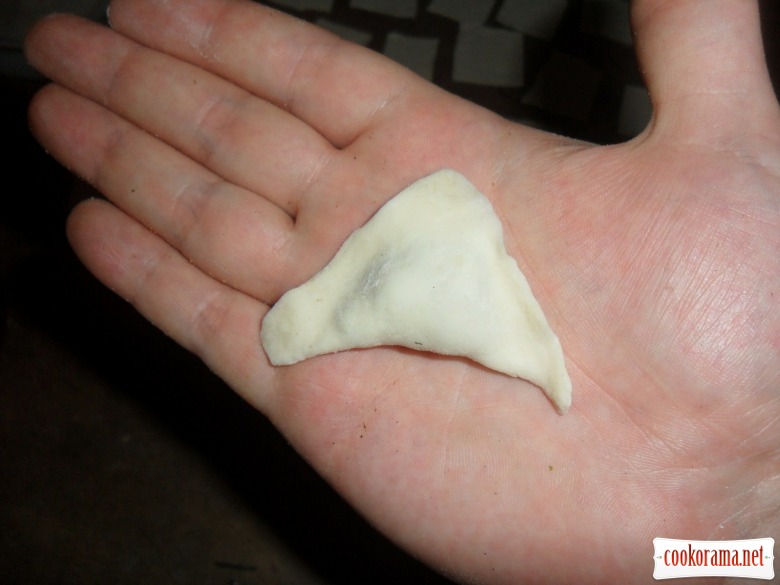 Stick two edges above your finger.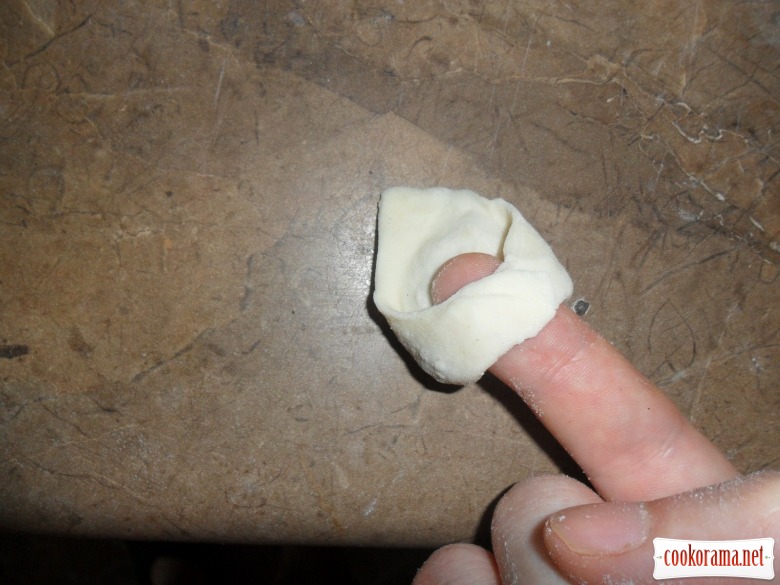 Make a sauce, for this dice onion and carrot (I sliced it), peel and dice tomatoes. Fry onion and carrots for 10 min, then add tomatoes. Stew for 5 min on the average heat.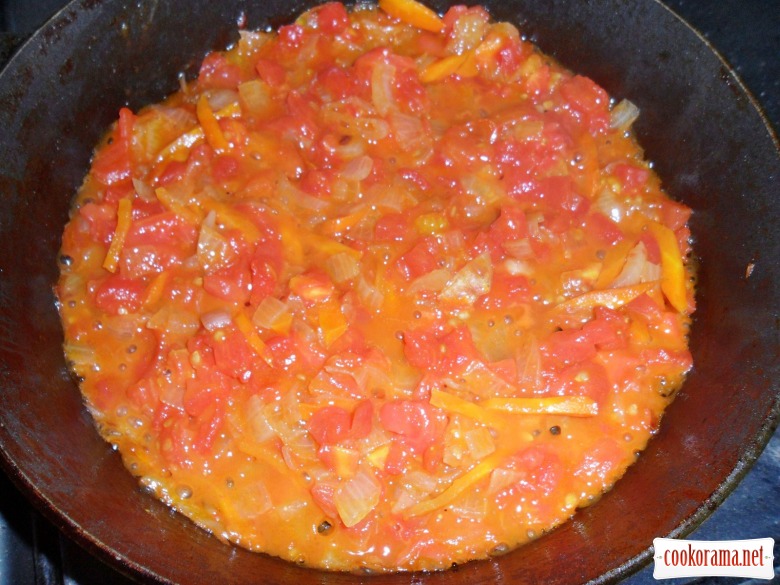 Add salt, spread made " Chuchvara ".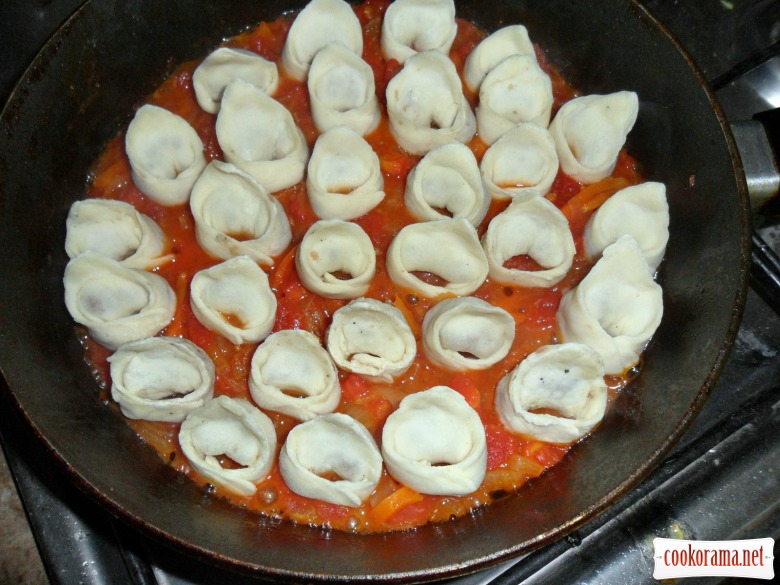 Add water.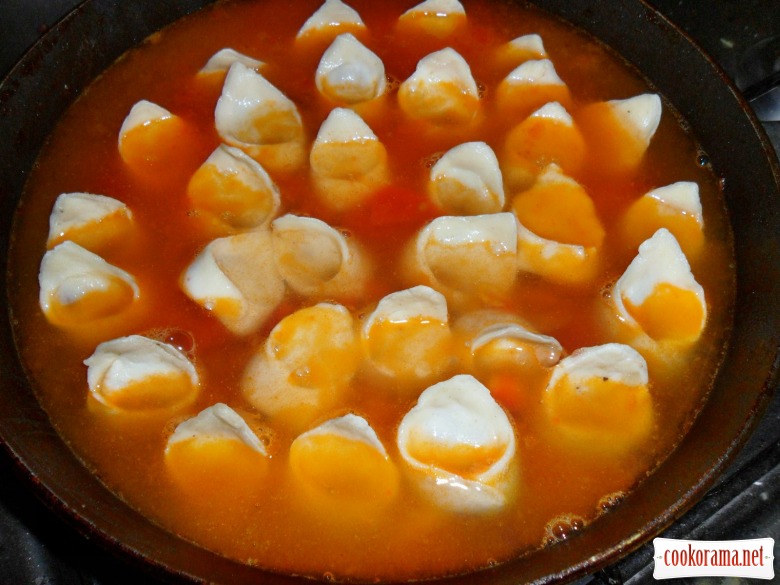 And stew for 15-20 min.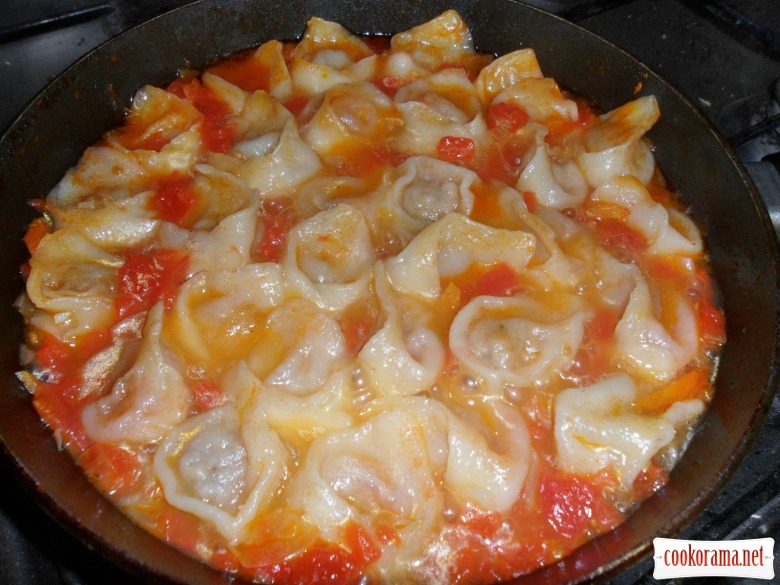 Check the taste of salt. Sprinkle with greens before serving.
Bon Appetite!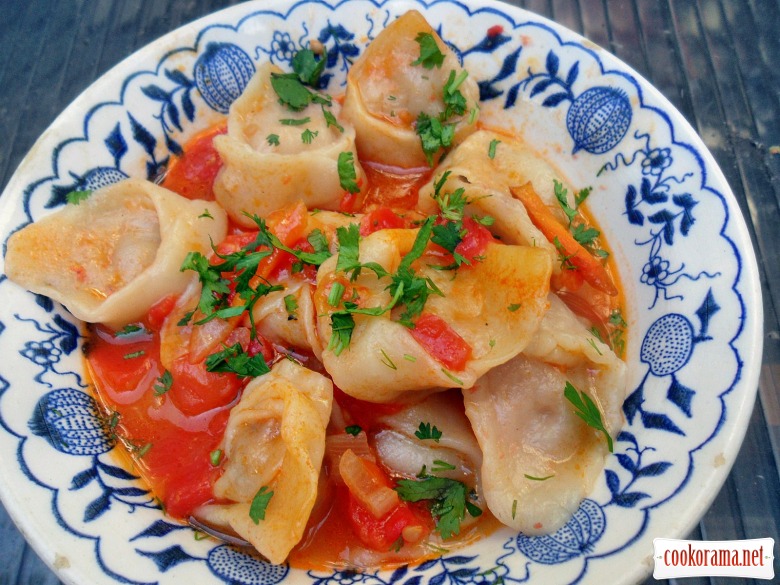 780

29 July 2012, 16:52