Beef liver in sour cream with cream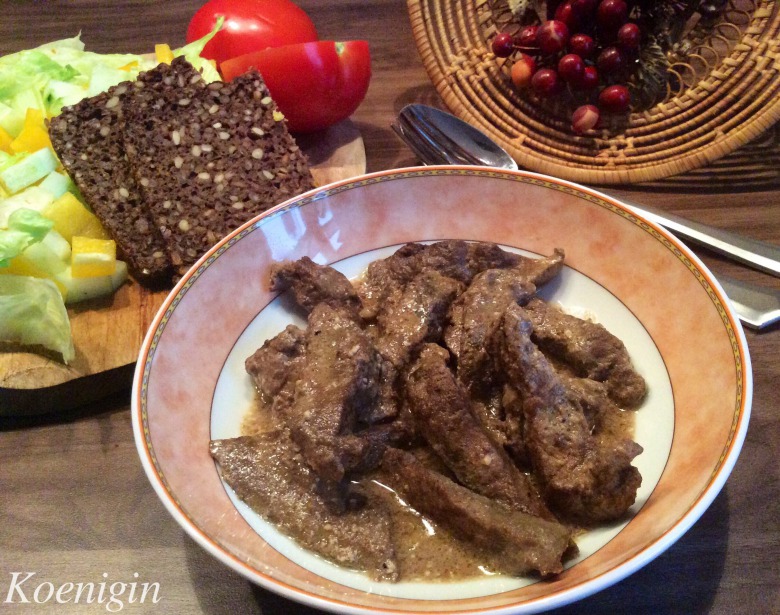 Ingridients
500 g.
1,5 spoon
150 ml
3-4 spoon
In this way you can prepare any liver, chicken, turkey or pork. Natural bitterness of liver combines well with cream-sour cream sauce.


Preparation
Wash liver, dry, if it is not cleaned, remove films and cut in small bricks.
Heat the pan with a few tablespoons of oil and fry the slices of liver over high heat for several minutes, till crust.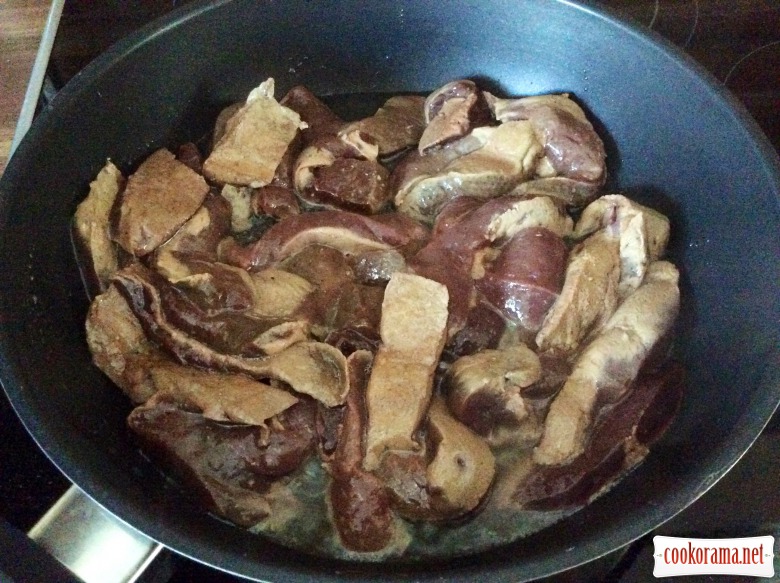 Reduce heat. Sprinkle live with flour.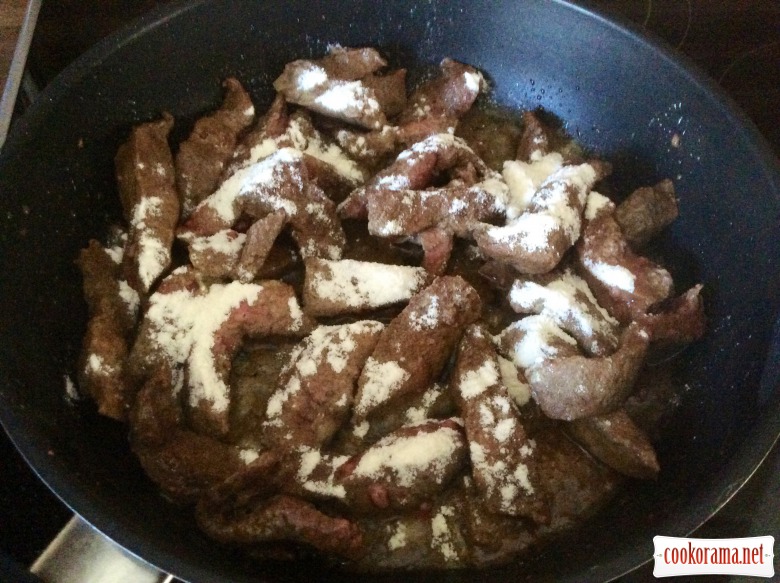 Stir and fry for another few minutes. Add sour cream, cream, salt and pepper.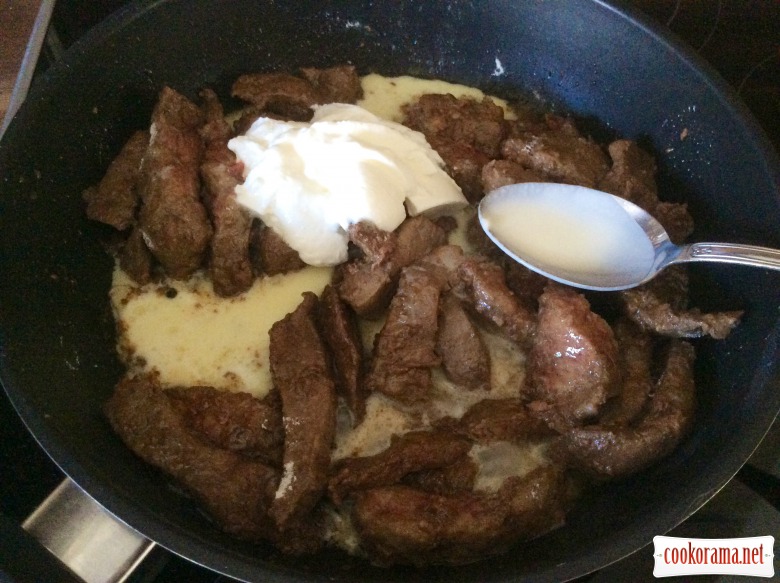 Stir again, cover with lid and stew for 15 min.
Very tasty right from the pan, while it is hot!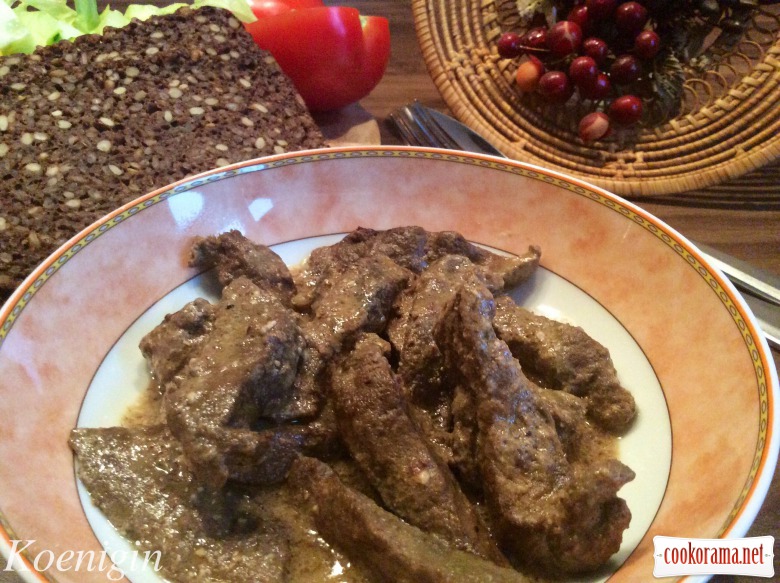 For garnish suits well porridge, potato or macaroni, choose to your taste, but do not forget to pour sauce!
Bon Appetite!
1056

12 November 2014, 16:45