Pea soup-cream with mascarpone and bacon, with crispy balls of puff pastry and parmesan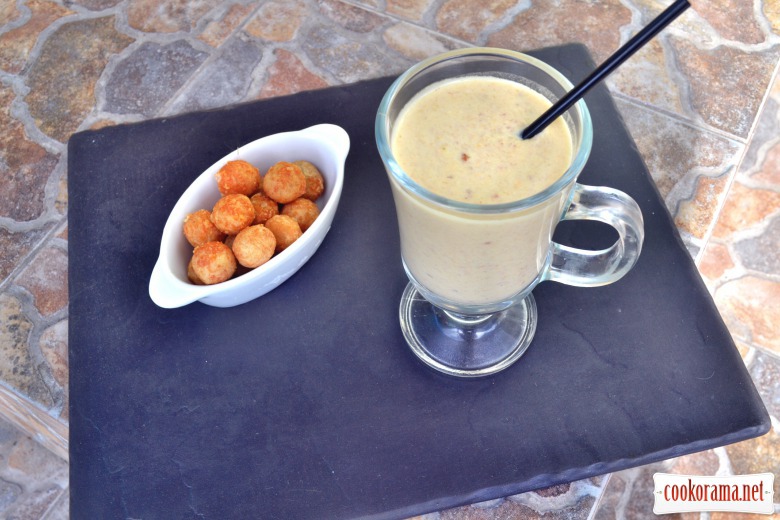 Ingridients
80 g.
50 g.
50 g.
15 g.
20 g.
20 g.
80 g.
10 g.
Preparation
Soak peas for an hour in cold water, wash, boil until cooked. Dice onions and carrots cut.
Chop bacon.
Fry bacon with onions and carrots over low heat in a minimum amount of oil.
Put peas and bacon with vegetables in a blender glass, salt, pepper, pour cream, add cheese, grind well in blender until smooth. If necessarily add water, I added 60 gram.Now we make balls of dough.
Roll out dough into a rectangle, sprinkle with Parmesan cheese, wrapp in a roll, cut across of 0,5 сm thick.
Roll balls in hands and fry in deep fat. Very easy and wonderfully delicious. They are crispy, airy inside.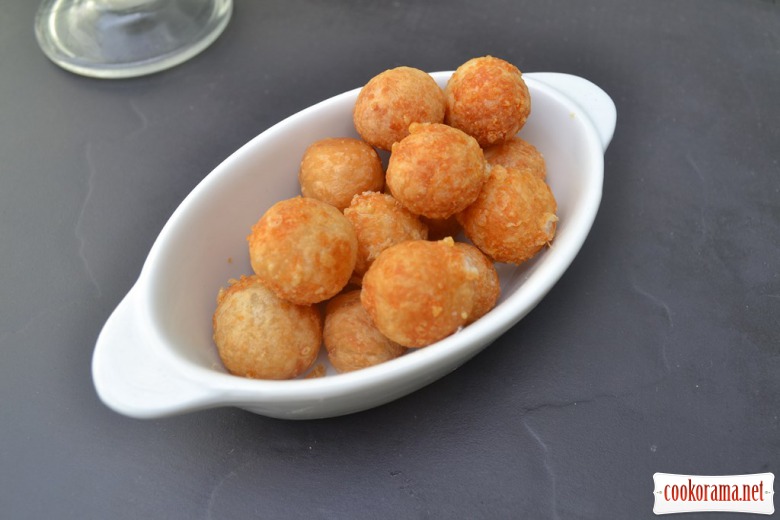 Bon Appetite!
Top of recipe "Pea soup-cream with mascarpone and bacon, with crispy balls of puff pastry and parmesan"
951

11 March 2015, 17:20