Spicy pumpkin soup-puree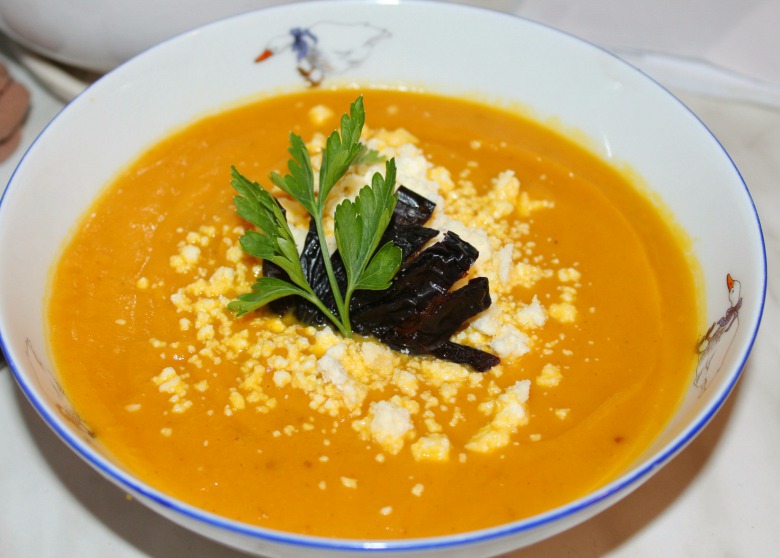 Ingridients
400 g.
1 шт.
1 шт.
1-3 шт.
1,5 см

vegetable oil (may be butter)

500 ml

cream (optional for consistency)
Hello, dear friends!
I suggest to please this Sunday your loved ones with pumpkin soup for lunch! And the protagonists of dish are spices.

Caloric content of soup can be controlled through basis (you can do the vegetable broth, chicken, meat, water ...) and cream (depends on the fat content).

Generally we get a very simple, easy and healthy dinner!


Preparation
1. You can prepare pumpkin, baking it in the oven or using ready puree, adding it after all vegetable ingredients. You can do another way – stew onion with garlic and grated ginger in sauceoan or big pan.
2. Add carrot.
3. In 5-7 min add chopped pumpkin.
4. Once vegetables become soft, add colors to dish – spices. Cover with lid and let it stand for 10 min.
5. After, grind in blender. Regulate thickness, adding liquid.
6. Separately, fry in pan підсмажте pumpkin seeds till golden tint. You can add it at the end and do not grind or grind all together with other ingredients.
783

15 November 2014, 20:41