Oatmeal cookie with pumpkin puree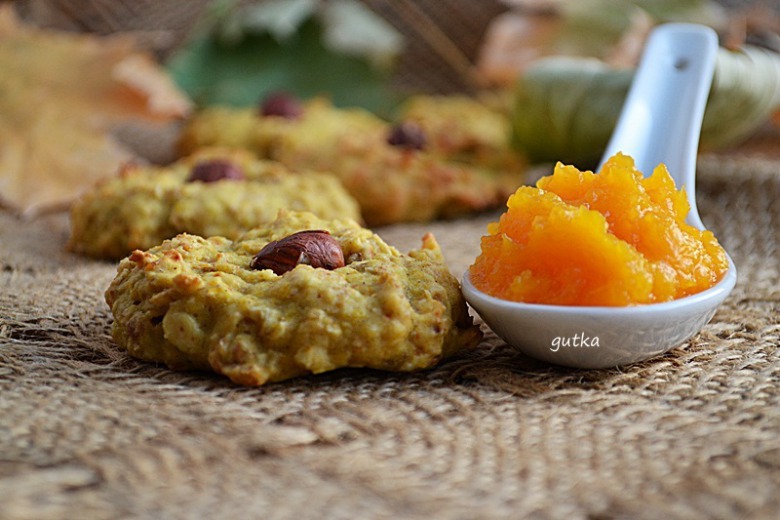 Ingridients
1 glass
1,5 glass
1 tsp.
0,5 glass
50 g.
1 spoon
1 шт.
2 spoon
1 tsp.
0,5 tsp.
1/3 tsp.
I love oatmeal cookies, and if you add in dough pumpkin puree turn out useful cookies: with crust on top and soft in the middle. Especially for «Pumpkin FM».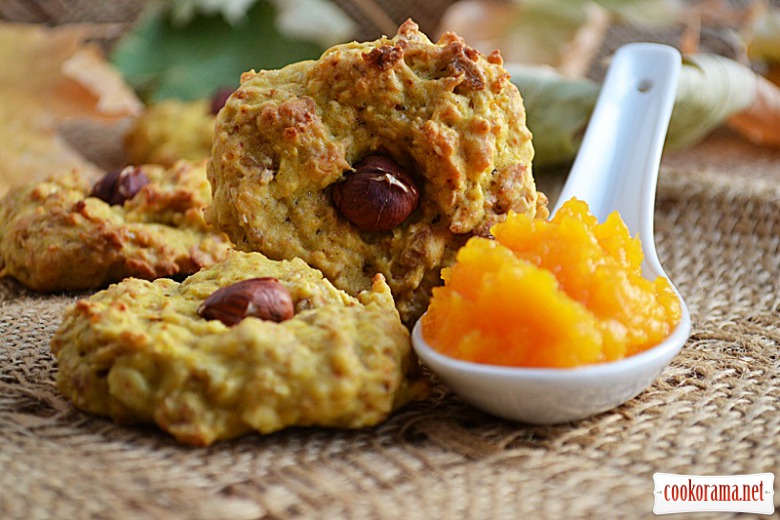 Preparation
Mix flour, flakes baking powder, ground cinnamon, ginger and salt. (If you enjoy more sweet, then add a few spoonfuls of sugar.)
Mix room temperature butter in blender with honey, then sour cream, egg and pumpkin puree.
Add butter-pumpkin mixture to the dry ingredients and stir with a tablespoon well.
Spread dough with a spoon on the form, previously covered with paper for baking. Put one nut in the middle of each cookie.
Bake at 180℃ for 15 min.
Bon Appetite!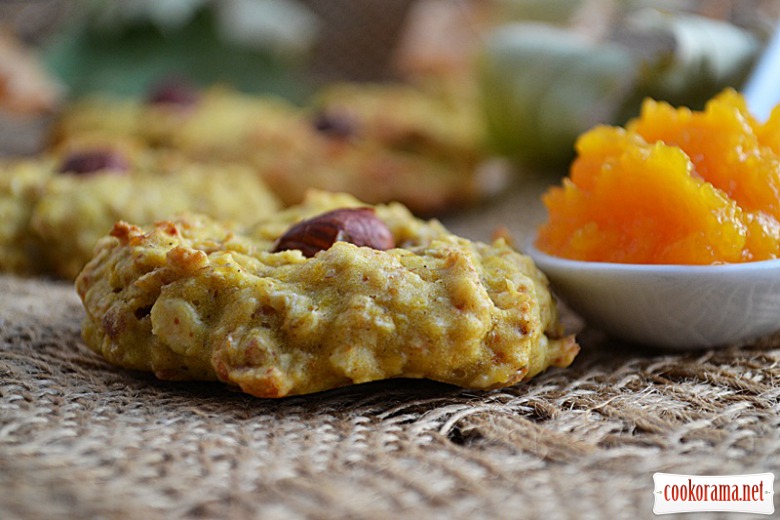 558

02 November 2014, 10:51