Chocolate gingerbreads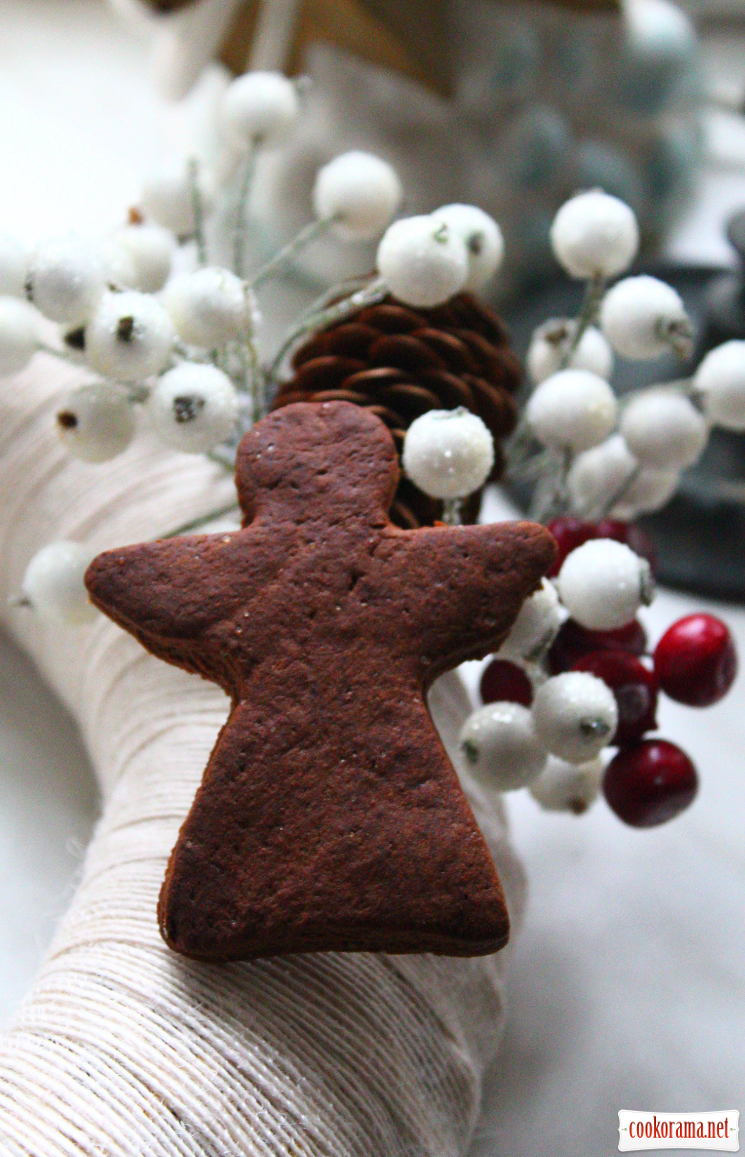 Ingridients
115 g.
65 g.
155 g.
1 шт.
0,5 tsp.
50 g.
325 g.
Hello, dear firends!

I share the recipe of mega chocolate, moderately sweet and incredibly spicy gingerbreads. At the end of the recipe invite you to read a little history of origin and life of Angels

Preparation
1. Mix butter of room temperature with sugar. Mix to loose mass. We may use brown sugar if desired. The smaller is sugar, than smoother will be gingerbreads.
2. Add liquid honey, eggs and spices. You can use any honey, you can mix different types, you can use artificial. Add soda. Do not slake it. It will interact with honey and give its effect. Add spices, depending on preference. I love in such hierarchy: the most- cinnamon, less ginger and clove, smallest — nutmeg. Since it is necessary to know when to stop, because it can kill all the other spices.
3. Add portions of flour with cocoa. All may be used, may need to add a bit more or less. Depending on the size of eggs, number of spices, of course. So first pour cocoa, and then flour and knead. So come earnestly chocolate gingerbreads.
4. Wrap in a film or package. Put in refrigerator at least 1 hour. I usually do batch overnight and in the morning bake goodies for breakfast. It is such a joy of weekend with tune «Let it snow» O

You can send dough in the freezer for 30 minutes. If you are in hurry, you do not put the ball, but roll layer and send for cooling. It is desirable that the dough is not too heated when making molds. So dough will keep better shape.
5. Bake at 175 degrees for 10 to 20 minutes. Depending on the size and thickness of the product. As well as the oven. If you like soft, then bake not too long, till light brown.
Typically from one batch I get somewhere in 32 small angels. Choose molds to your taste, of course.
And, as I promised, the story of an angel. Actually, why Angels, not New Year trees, eg

Holidays are almost at our house. But for our feast Defenders will not take place in the family. So I decided just a little, but still bring the family comfort for them. Baking gingerbread — is absolutely uneven process that they do for us. A friend told me that guys will be happy to receive amulets. Thus appeared idea to create a guardian angel. Unfortunately, my physical abilities (after all, need to sleep sometimes) do not allow to bake more than I baked these for two days. But if it is actual, I will do in the future. It would be ideal to create a kind of community where somehow control work as many people. To be able to make more.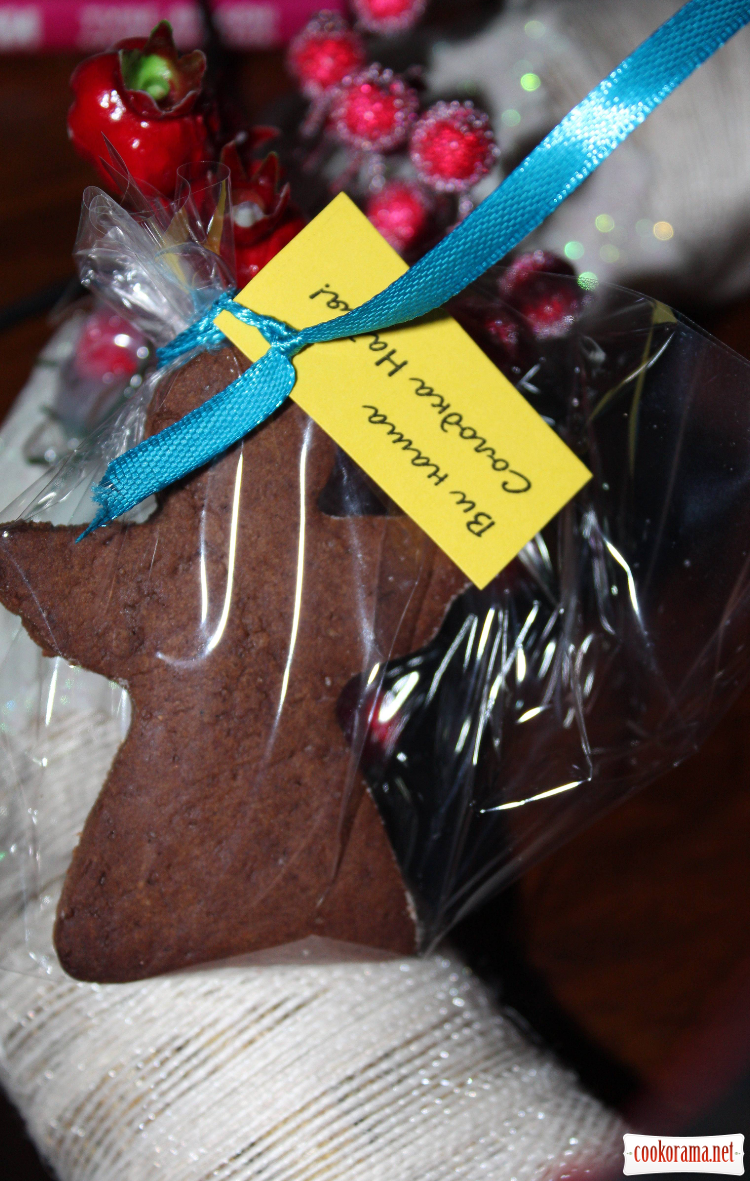 So Defenders get Angels with a note «You are our Sweet Hope!». Thus Angels got name — Sweet Hope

BON APPETITE!
812

10 December 2014, 13:34