Compote of dried fruits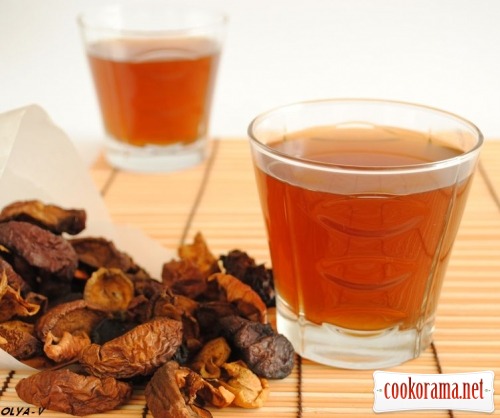 Ingridients
Preparation
Mix water with sugar and bring to a boil. Wash dried fruits with warm water well, add in boiling water, stir and boil over a low heat for 15 min, then add lemon, turn off the heat and let the drink stand covered with lid at least for 1 hour.
Then strain compote, you can add boiled water till 3 l, as part of water soaks in dried fruit during boiling.
Drink such compote warm or of room temperature, then it is most useful.