Coffee "Borgia"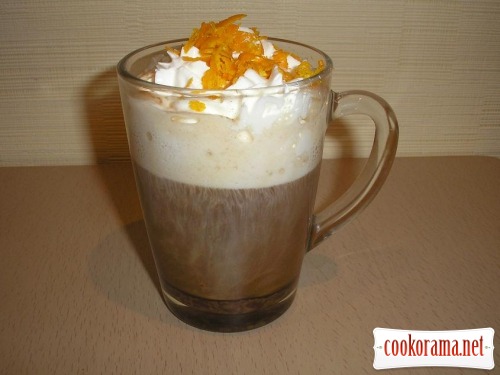 Ingridients
4 tsp.
250 ml
2 tsp.
2 spoon
3 spoon
100 ml
Preparation
Boil strong black coffee. To do this, pour in coffee pot water, bring to a boil. Remove it from heat, pour coffee, mix it. Put coffee on a low heat. As soon as the foam will begin to rise, remove coffee pot from heat.
Prepare hot chocolate. For this mix cocoa, sugar and milk. Put on heat and stirring bring to boil.
Grate peel from 1 tangerine.
Pour coffee in cup, add hot chocolate. Top with mixed cream and sprinkle with tangerine peel.