Cocktail salad with pears and cheese!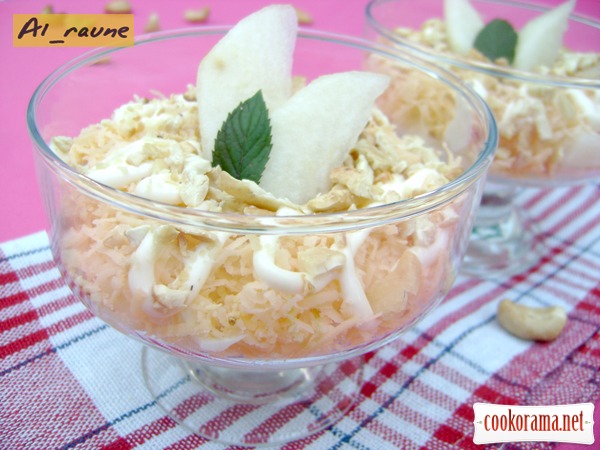 Ingridients
Delicious and light portion salad, from series of «female»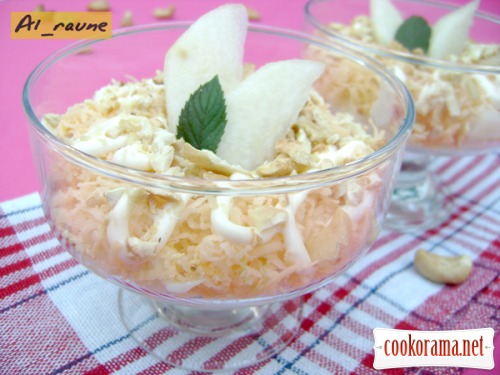 Preparation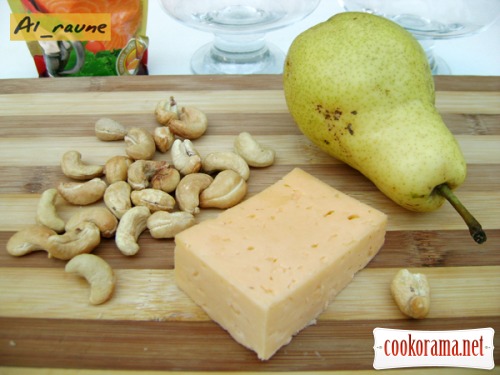 Peel pears, dice it. Heat nuts in hot pan.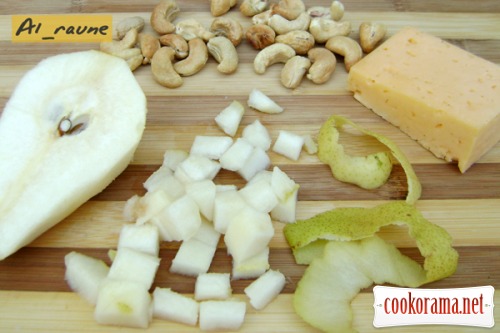 Put in bowls first layer of pears, pour mayonnaise.
Next, layer of finely grated cheese,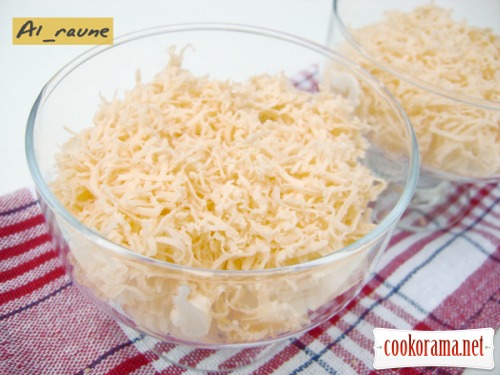 Then again mayonnaise, and last layer – chopped nuts.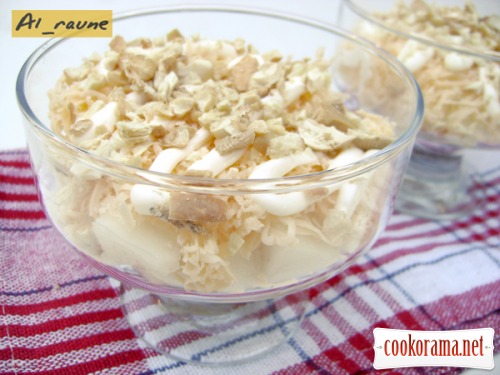 Decorate salad with sliced pears and mint.
Bon Apettite!