Raspberry muffins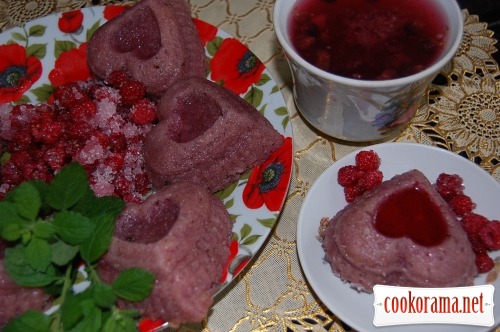 Ingridients
3 шт.
12 spoon
0,5 glass
8 spoon
8 spoon
1 tsp.

Fragrant muffins. Have a nice color. And most importantly are prepared simply and quickly

Preparation
Mix well eggs with sugar, oil, flour, powder for cookies, raspberry puree:
Spread in molds and bake for 12 min at power of 800.
Bon Appetite!