Pumpkin cakes with dried fruit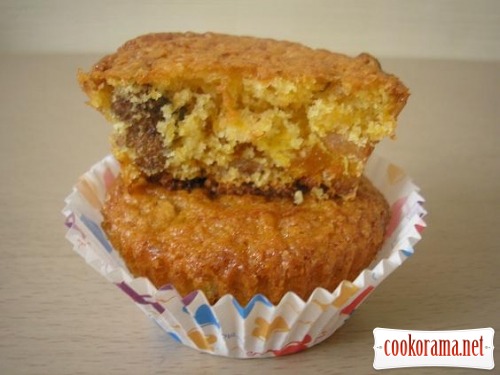 Ingridients
1 шт.
1 glass
4 spoon
1 glass
0,5 glass
10 g.
10 g.
Preparation
Wash and dry dried apricots and raisins. Cut dried apricots and nuts in pieces.
Mix flour, sugar, vanilla sugar and baking powder.
Add the rest of ingredients and stir well.
Fill molds with dough.
Bake at 180℃ for about 20-25 min.
Personally for me the taste turned out very sweet. Next time I will remove dried apricots or raisins.