Oat-apple muffins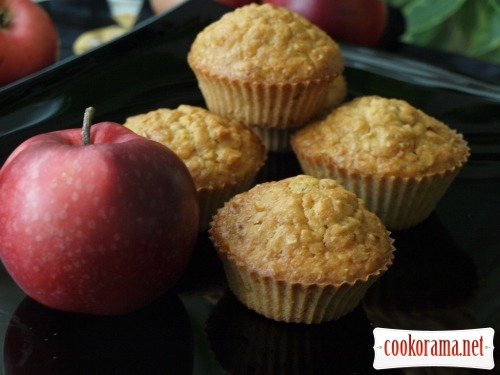 Ingridients
200 g.
160 g.
150 g.
1 шт.
2 шт.
80 ml
250 ml
1 spoon

Sorce — " School of deli". Very tasty, extremely useful muffins.

Preparation
Peel and grate apples. Mix sifted flour, oat flakes, sugar, baking powder and apples.
Separately mix egg, milk and butter.
Gently add into dry mixture. Stir dough well.
Fill molds for muffins.
Bake at 180℃ for about 30 min.
Bon Appetite!!!