Squid with salt and pepper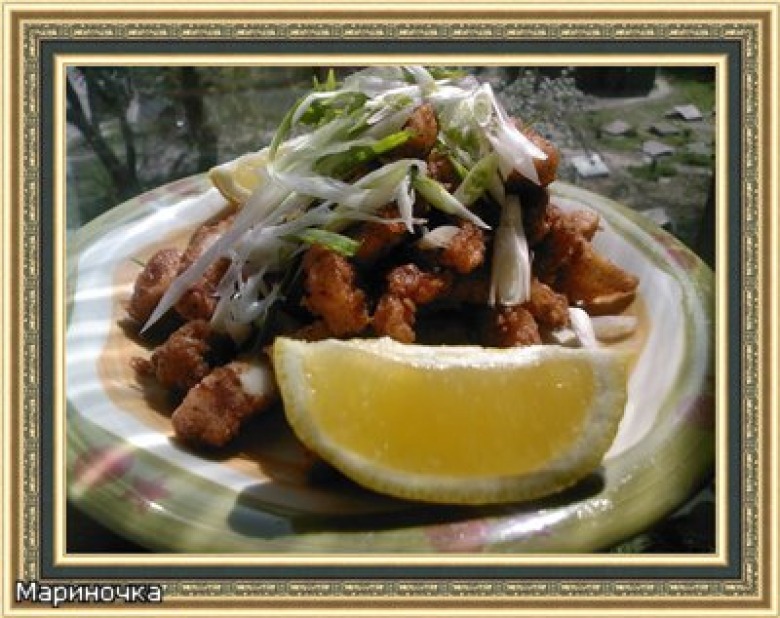 Ingridients
4 шт.
1 tsp.
1 tsp.
3 tsp.
1 tsp.
4-5 шт.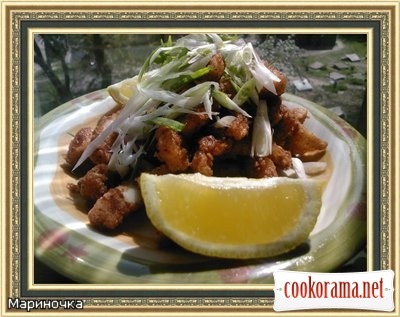 Source — Kylie Kwong — «My China».

Preparation:
Slice squid into stripes.
Mix salt, peppers, flour, stir well. Roll under squids in this mixture well. Put in sieve and sift from extra flour to avoid stickiness.
Put into preheated oil and fry in deep-fat fryer until ready (about 1-2 minutes), periodically stirring. Remove into dish with paper towels to pour oil. Put in dish, add sliced leek and decorate with deep-fryed chili (without seeds). Serve with lemon segments.
Do not pour a lot of oil into squids, you nedd just to cover them with it.
It is very-very tasty, super!