Fricassee from rabbit in white wine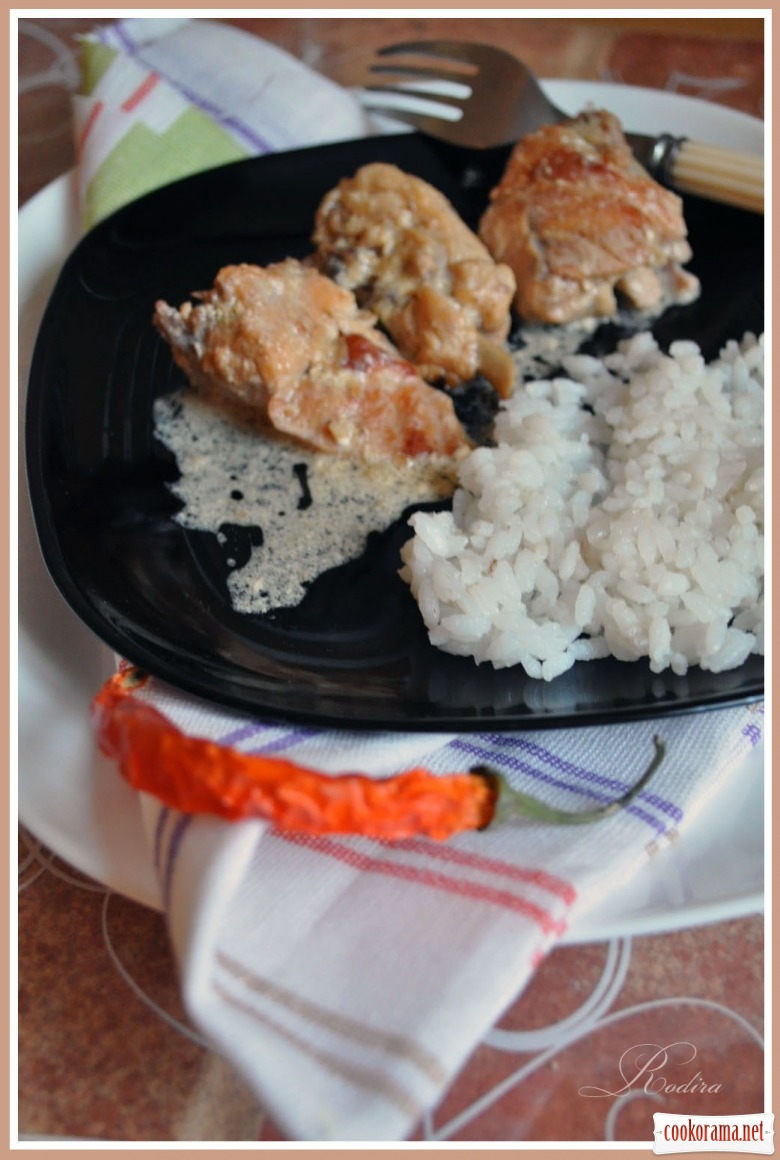 Ingridients
1 kg
0,5 glass
250 g.
200 g.
0,5 l
1 spoon
1 spoon
1 шт.
What is fricassee? Just roast or stew, usually with béchamel sauce.
  It`s a French word — Fricassée.
Out from the French word fricassée, denoting all sorts of things, or the verb fricasser — fry, stew. French fricassee is prepared mainly from white meat of chicken breast, but you can use beef, lamb or pork and even rabbit.
  I offer to cook fricassée Rabbit stew.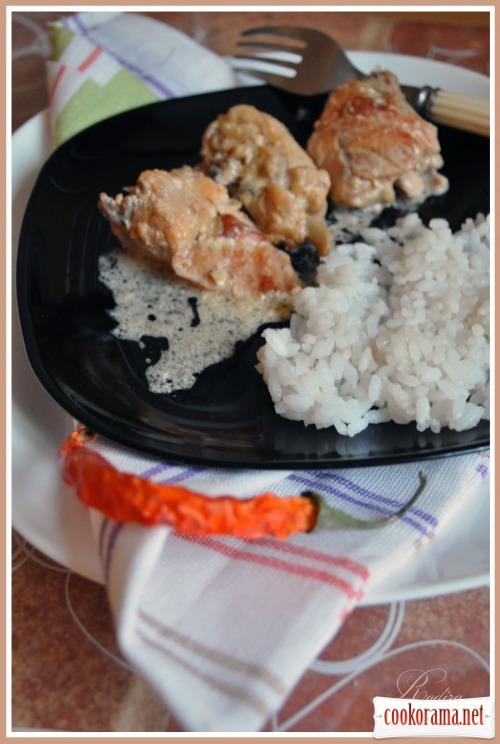 Preparation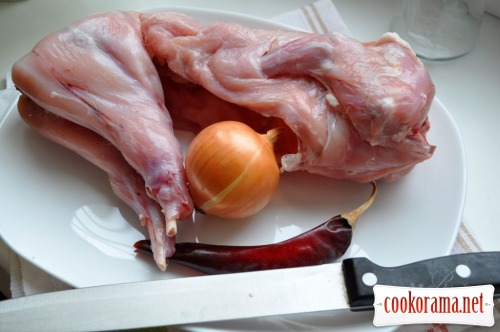 Put in saucepan chopped into small pieces lard and let it melt.
Remove greaves from saucepan, fry onion and add meat, cut into portions.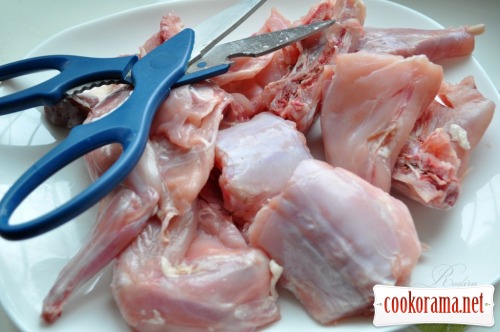 Fry meat in melted lard, to get brown crust.
  Add flour and cook a bit in saucepan.
Shift rabbit in saucepan with thick bottom — better cast iron – salt it, pepper, add broth and stew over low heat for 10-15 min.
  Pour wine in saucepan, salt, add spices and stew over low heat for about 1,5 h.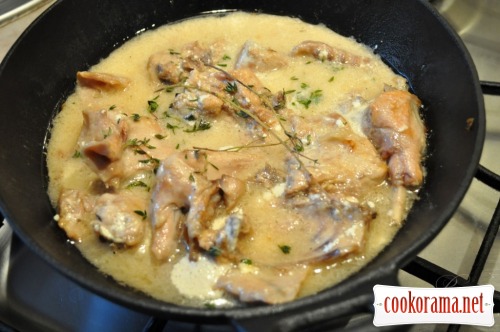 In 15 min till end add chopped mushrooms to rabbit.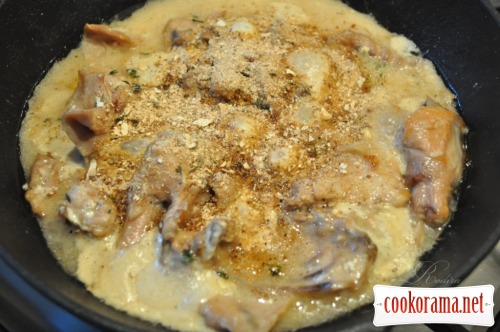 I added dry white mushrooms, without soaking them in water, but grind them almost into a powder in a mortar.
Spread finished rabbit on dish, pour with juice from boiling *.
Serve rice for garnish.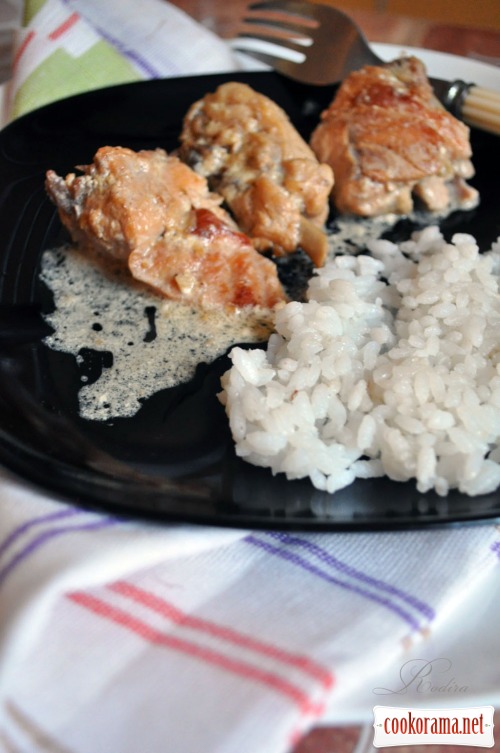 * I grind resulted sauce into puree with blender, rub it through a sieve separately in saucer, or pour portion pieces of rabbit by it.
Готується швидко, ніяких складнощів не викликає, продукти всі доступні.
(Always forget to add in recipe table cookorama with declaration of love —

)
Bon Appetite!!!
508

26 February 2012, 22:59