Vitamin salad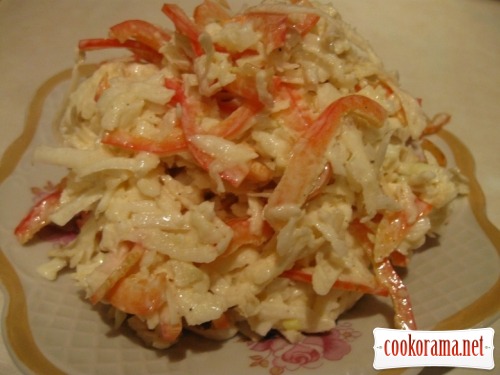 Ingridients
1 шт.
1 шт.
1 шт.
1 шт.
3-4 spoon
Preparation
Wash Bulgarian pepper, remove cord and seeds, cut in thin slices.
Peel onion, wash, dice it.
Peel celery, wash, grate it.
Wash apple, remove peel, grate it.
Add mayonnaise and stir well. That`s all.
P.S. You can use Bulgarian pepper 1/3 red, 1/3 yellow, 1/3 green. You can salt, but not necessary.