Waffle balls from childhood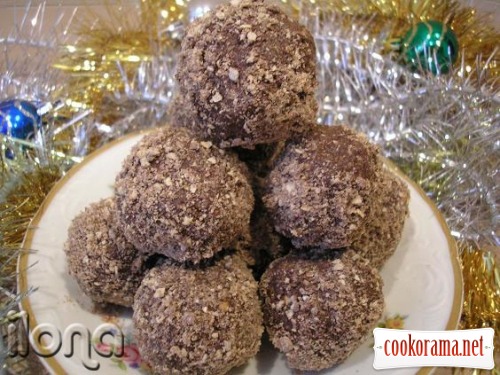 Ingridients
12 шт.
50 g.
1 spoon
1 spoon
100 g.
Preparation
Grind waffles in blender. Leave 2 tbsp for sprinkling.
Grind nuts and chocolate in blender, not necessarily to the very fine crumbs.
Add chocolate and nuts to waffles.
Add cocoa powder in mixture. Stir well.
Melt butter in water bath, add in mixture and knead well. Form balls and roll in waffle crumbs.
Put balls in the fridge for 1-2 hours.