Bounty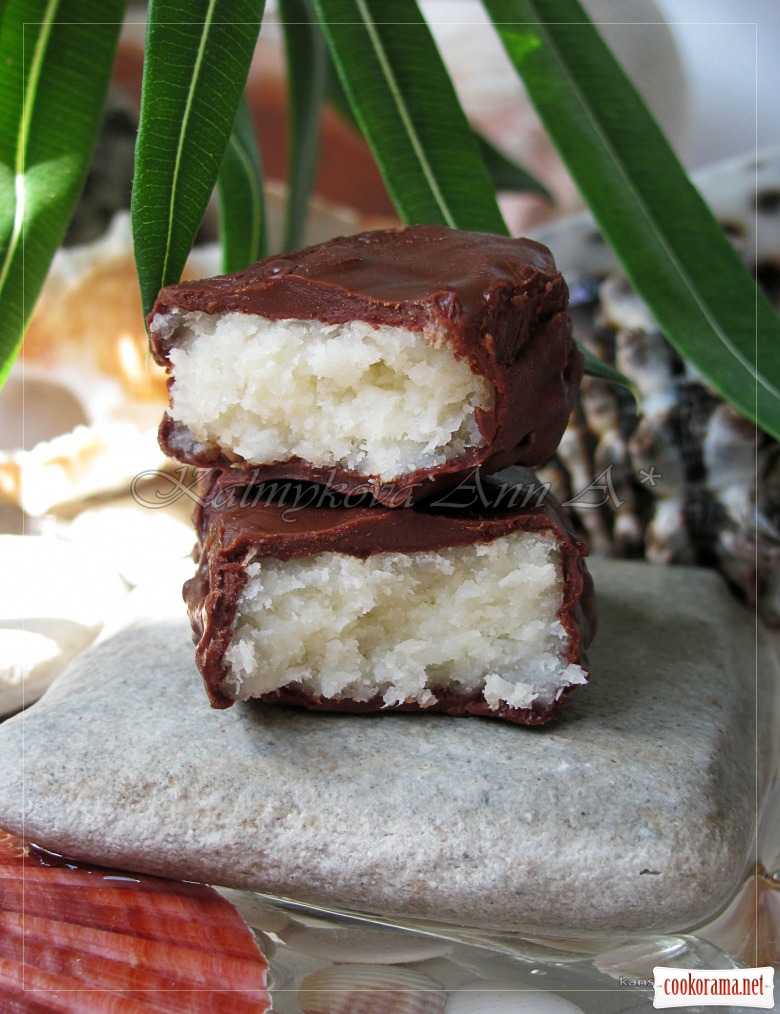 Ingridients
100 ml
100 g.
150 g.
50 g.
25 g.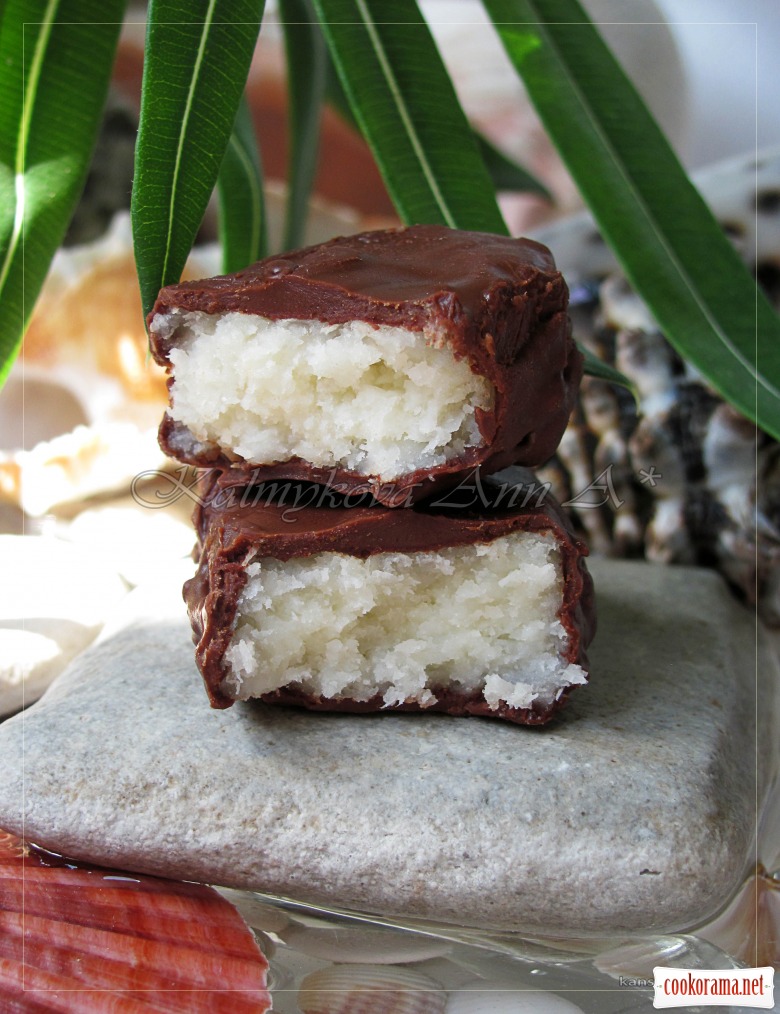 Ingredients are accounted for 10 pcs.

Preparation
Melt butter over low heat, cream and sugar (do not boil) – remove from heat вогню. Add coconut. Stir all well.
Spread this mass in form, cover with food film and put in the fridge for 2-3 h.
After that cut our sweets like real bars (round out spouts, you cam mold of any form) and put in the fridge again, for a night.
Now glaze the bars.
Break chocolate and melt it in water bath. At first glaze the bottom and put it to cool in the fridge, next top and sides, I just put chocolate with spoon, you can use silicone brush and send again in the refrigerator until complete solidification.
Bon Appetite!