Grilled chicken hearts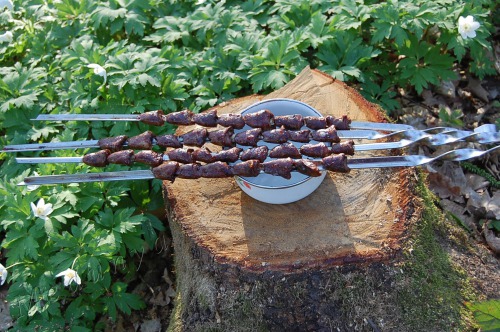 Ingridients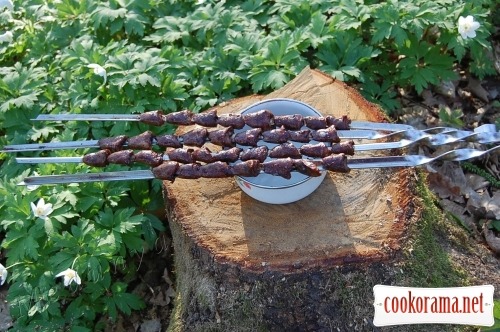 Excellent alternative to traditional barbecue — grilled chicken hearts. It`s delicious and easy to cook.

Preparation:
Hearts should be well washed, cut vessels. Mix soy sauce, oil, pepper, 2 tablespoons of lemon juice, add some salt. Put hearts in marinade and leave for at least for 4 hours.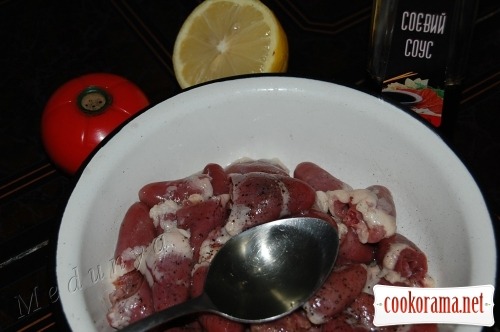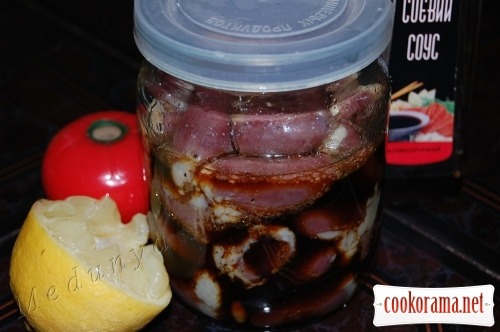 Stick on skewers close to each other.
Fry over hot coals for 15-20 minutes.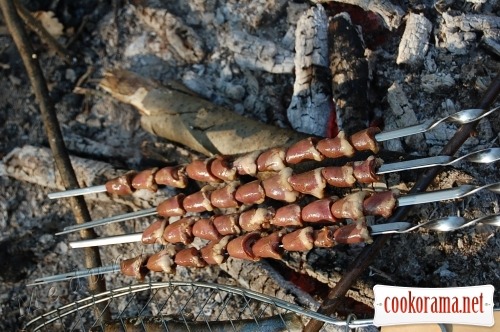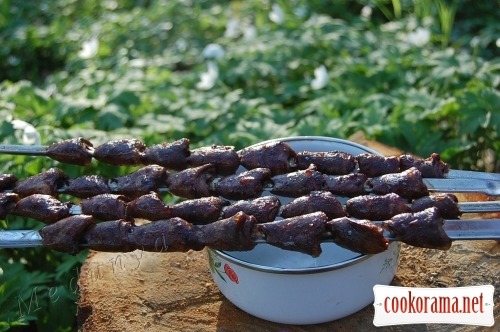 Enjoy your meal!