Triangles with meat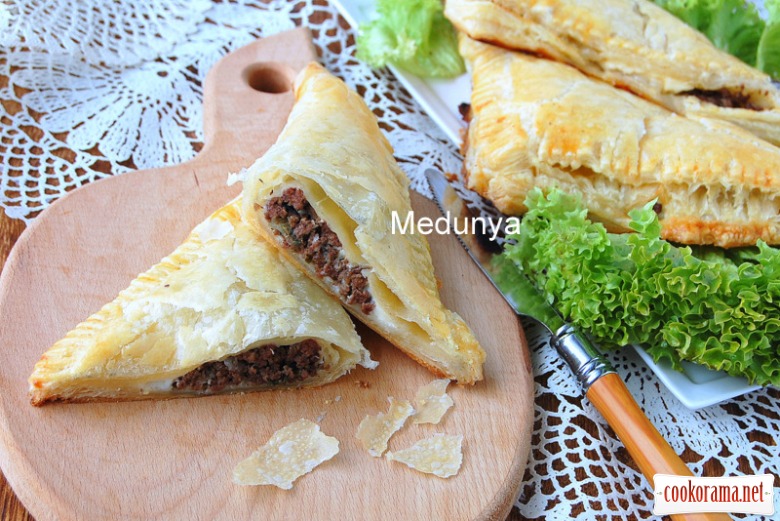 Ingridients
1 kg
500 g.
1 шт.
1 шт.
100 g.
1 шт.
40 g.
40 g.
Preparation
Fry mince for 5-7 min in pan, salt, pepper, add spices to taste.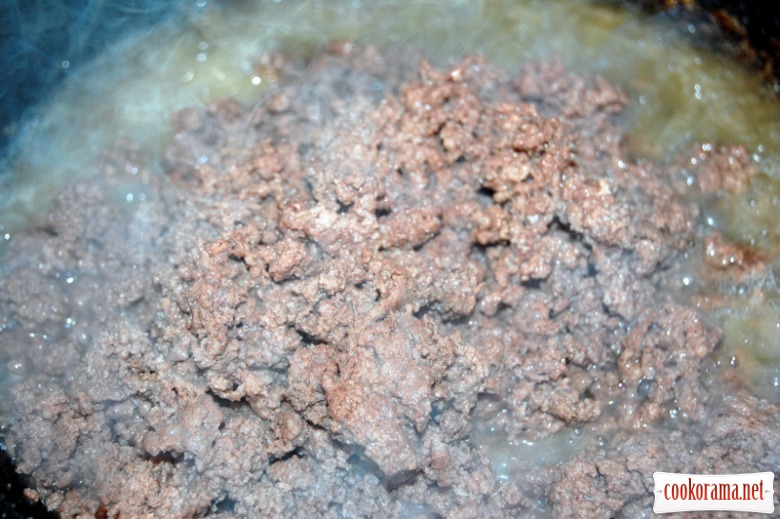 Add to mince grated onion, pressed garlic, chopped greens.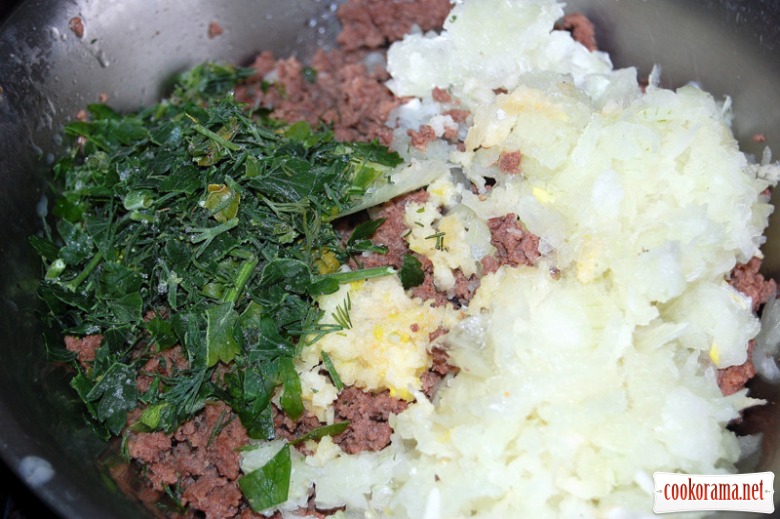 Slightly roll dough in one direction. Divide dough in 8 parts-squares. Put stuffing diagonally of squares, on top – cream cheese.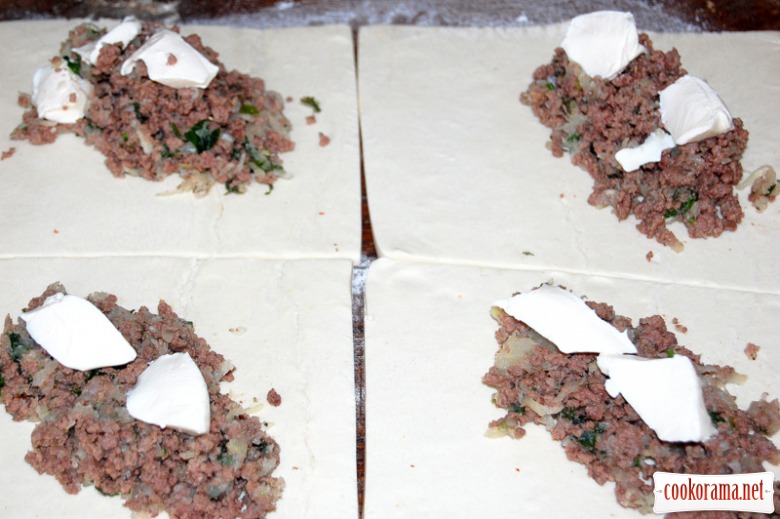 Wrap the squares in triangle and combine the edges with a fork.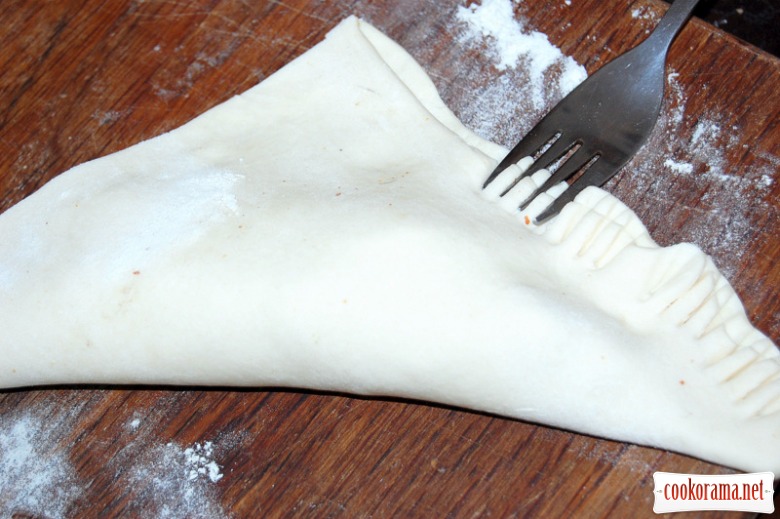 Grease on top with mixed egg. Bake for about 30 min at 200 ℃ till golden crisp.