Shashliks-snails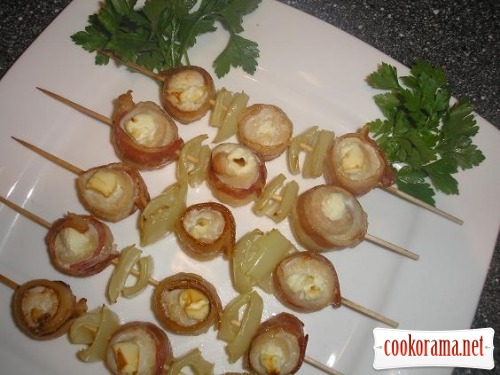 Ingridients
Preparation
Cut fillet in thin strips of 1-2сm, beat a little. You can salt it, but I`m enough with salty bacon. In strip of fillet wrap piece of feta, on top wrap fillet with strip of bacon.
Strung on rolls at long skewers, alternating with slices of sweet pepper.
Bake at 180℃ for 30 min.