Sausages in dough "Honeycombs"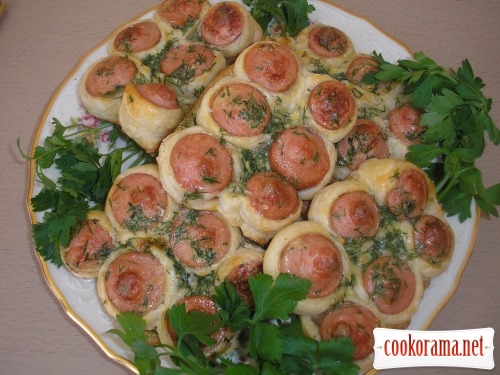 Ingridients
Preparation
Cut dough in small parts, roll a bit, put sausage in the middle. Fold in half and pinch edges.
Cut sausage in 6 equal parts, do not cut the pinch.
Spread pieces of sausages,staggered, in different directions.
Spread sausages on covered with cooking paper baking sheet.
Now mix 1 tsp of olive oil, egg, chopped dill and garlic. Generously pour sausages with this mixture.
Bake at 180 C for 15-20 min.