Udon noodles with chicken and vegetables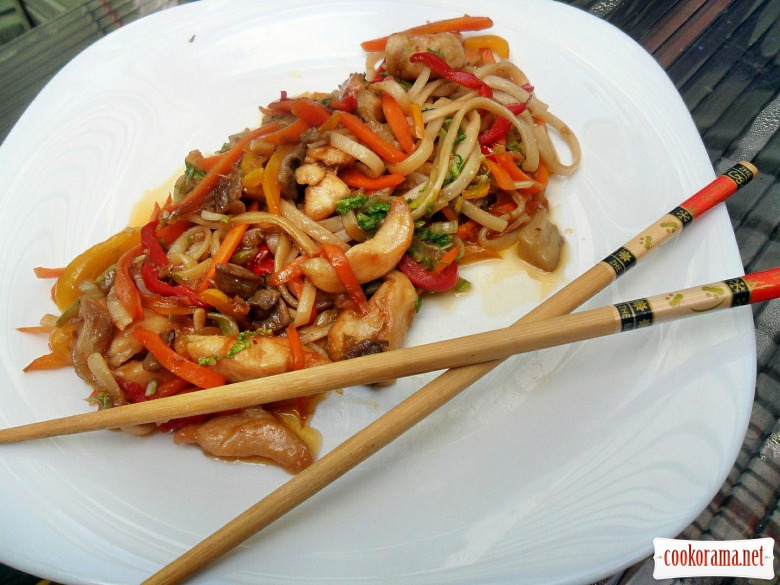 Ingridients
80 g.
40 g.
20 g.
30 g.
30 g.
30 g.
30 g.
1 шт.
40 g.
30 ml
90 g.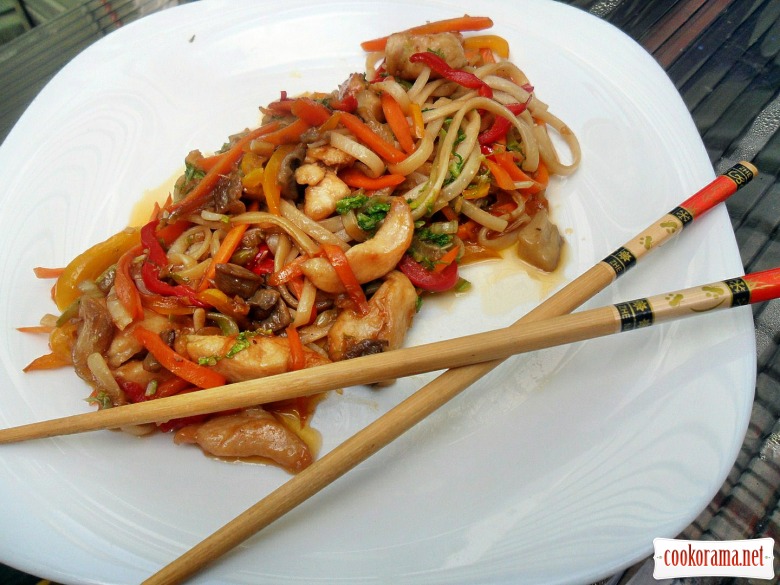 Preparation
Cut all vegetables into thin long strips.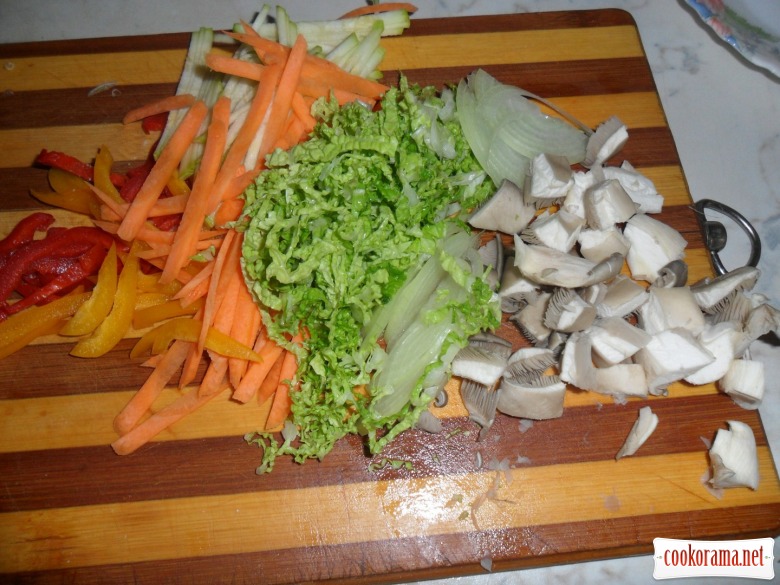 Cut mushrooms into cubes. Cut chicken into strips, roll in starch and, stirring, fry over high heat for a minute.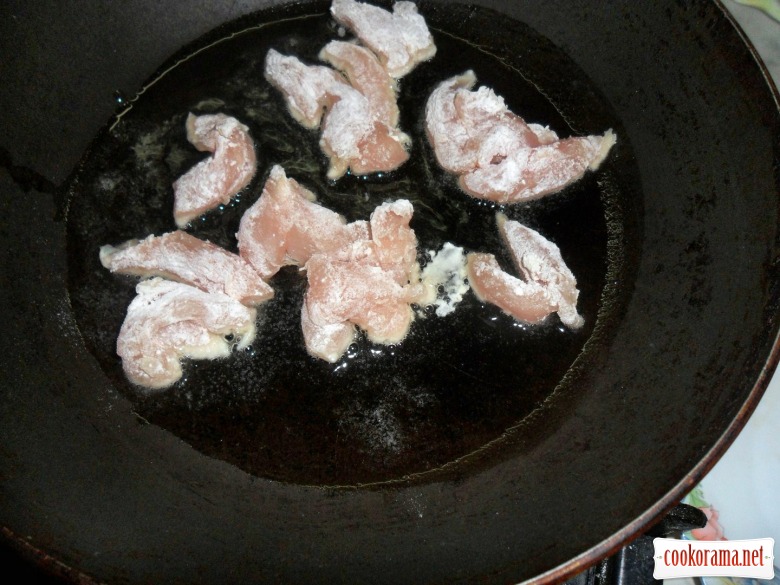 Add all vegetables except the chinese cabbage, add garlic and continue to stir frequently over high heat.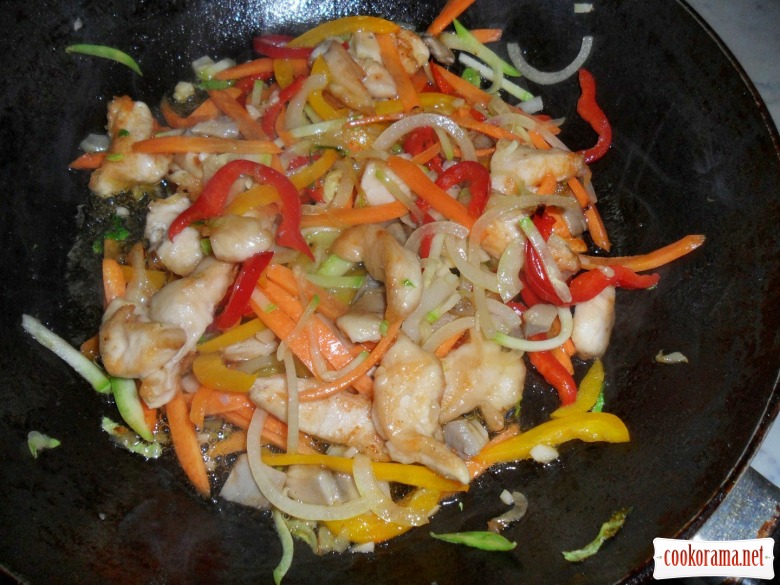 Vegetables should be only half ready. Add cabbage and udon (boiled),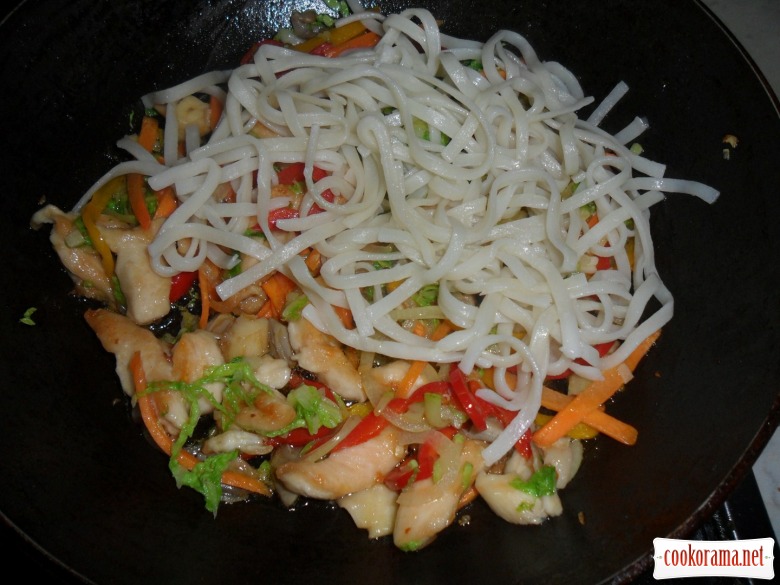 turn off the fire, pour soy sauce, stir and spread on a plate.
Bon appetite!