Stuffed wings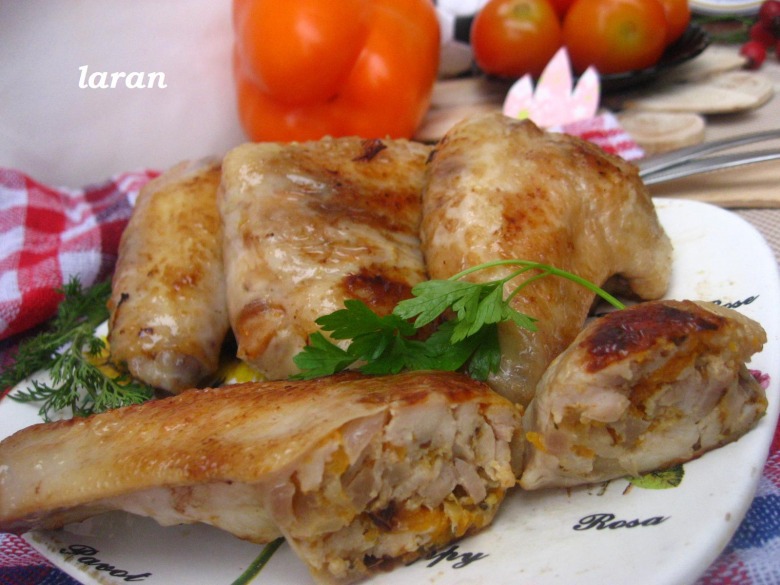 Ingridients
If you have the time and desire to cook something trivial for male company that gathered to watch the football game, I suggest these stuffed wings. They leave no one indifferent.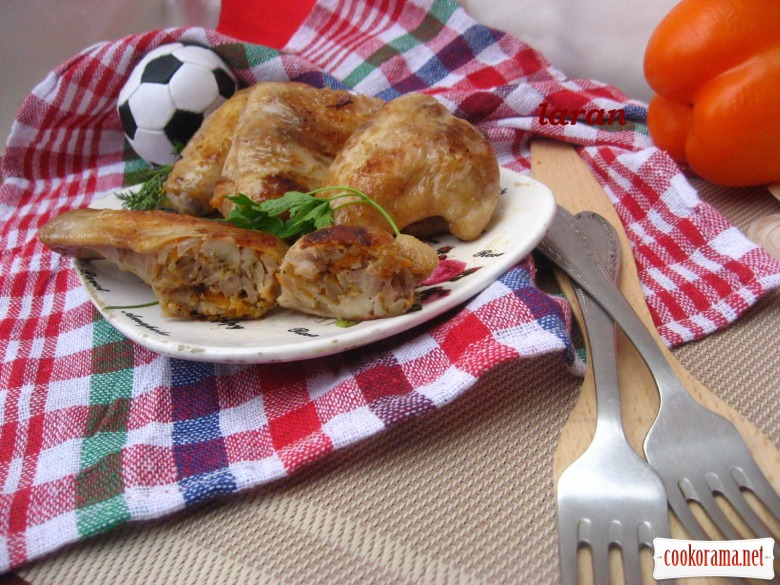 Preparation
So, remove from wings the first joint, also gently removing skin.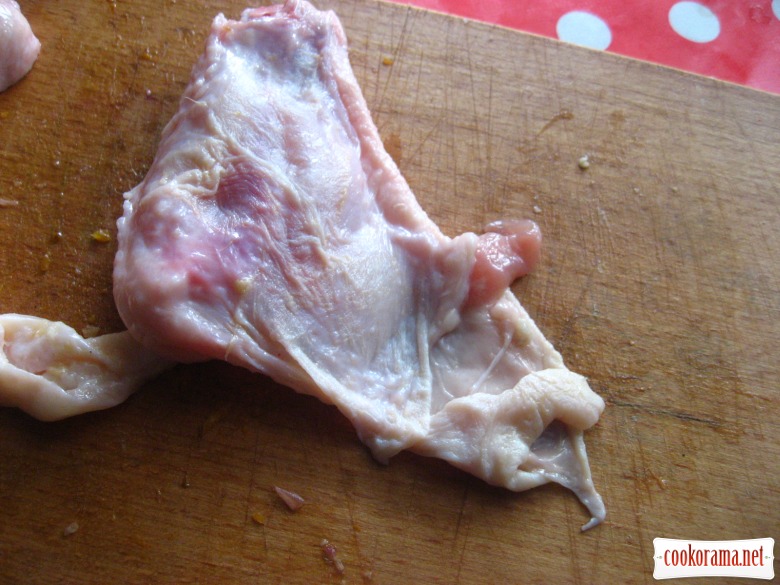 Then separate the meat from the bones and cut into small slices.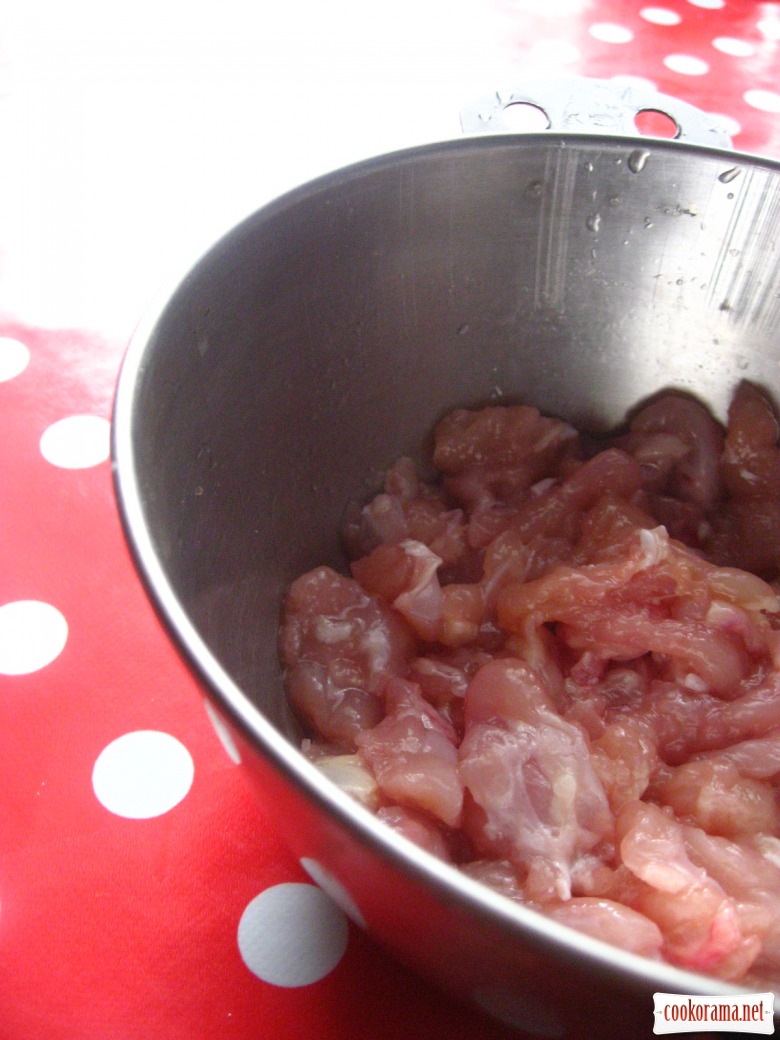 Peel and chop tangerine.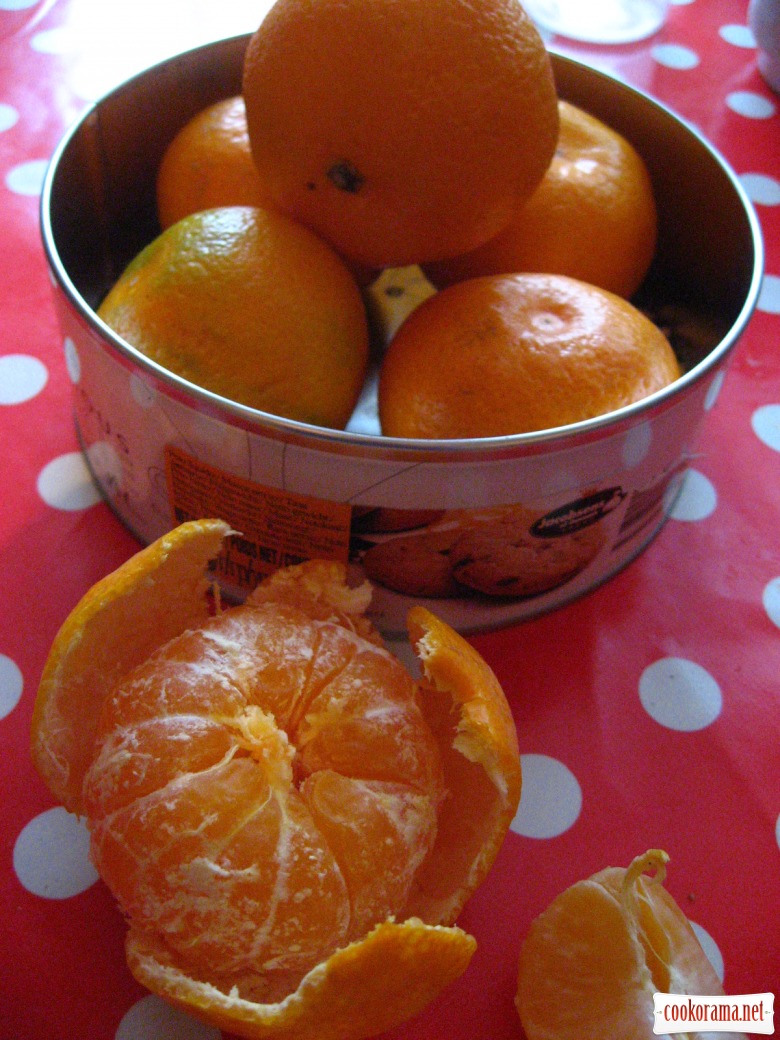 Chop onion, mix with tangerine and stew on a medium heat for 5 min.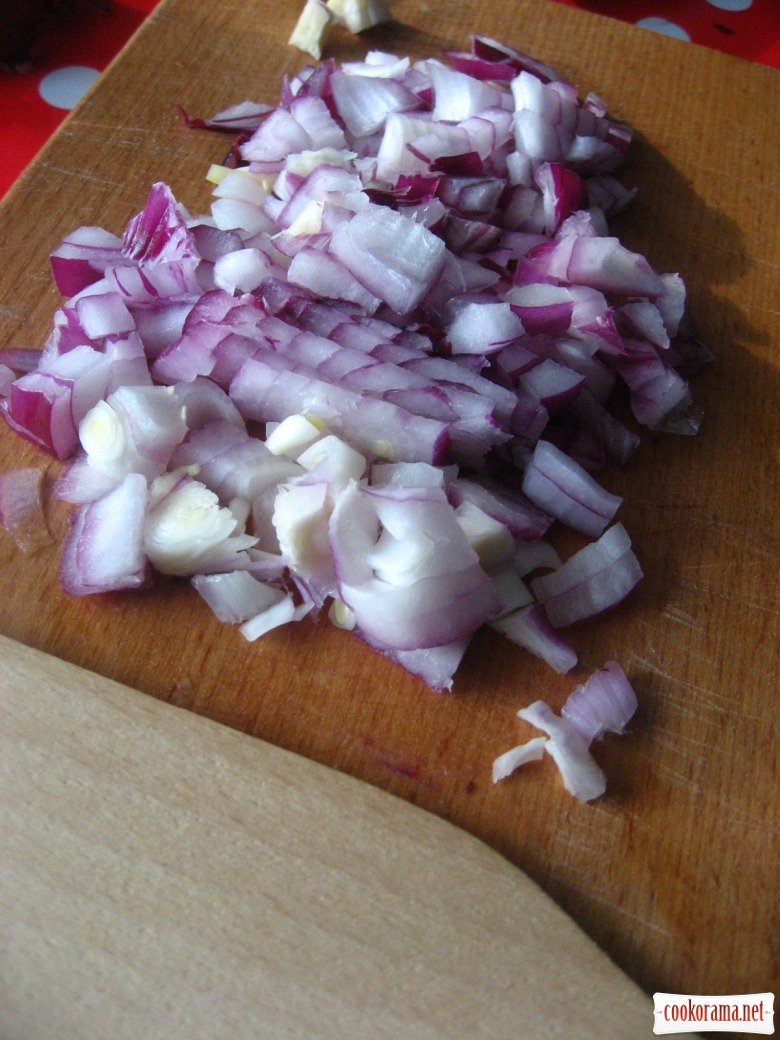 Add onions with tangerines, spices and salt for meat, mix our stuffing. And next stuff the wings.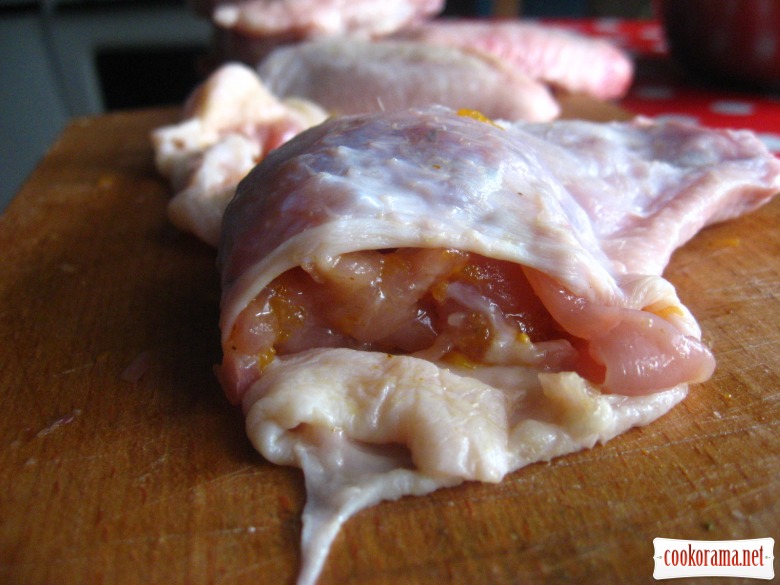 Spread stuffed wings in form, sprinkle with lemon juice, salt, smear with sour cream and bake until brown blush.