Lecho with smoked sausage Pikolini and quail eggs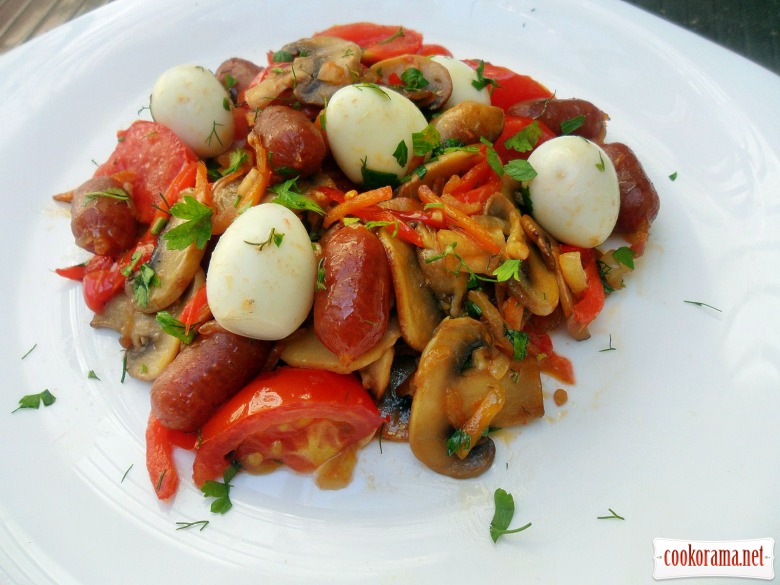 Ingridients
piccolini sausages (pack)

1 шт.
80 g.
50 g.
30 g.
2 шт.
100 g.
6 шт.
10 g.
1 шт.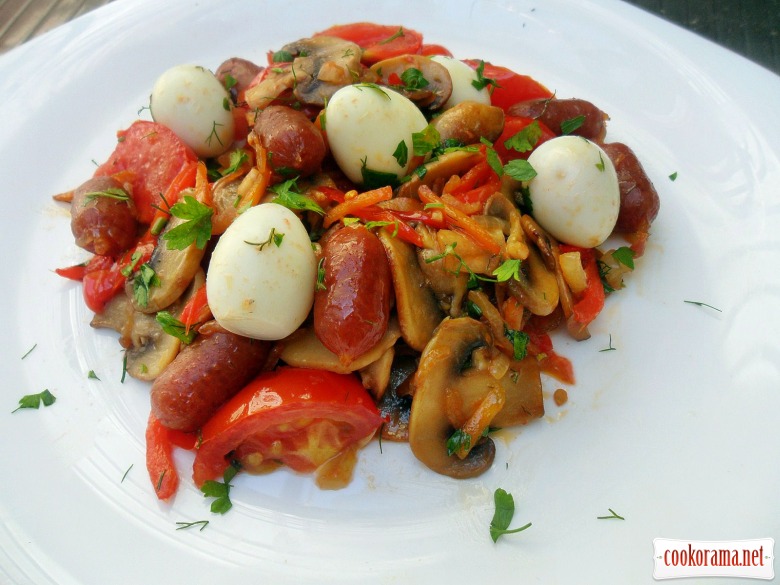 Preparation
Slice the vegetables.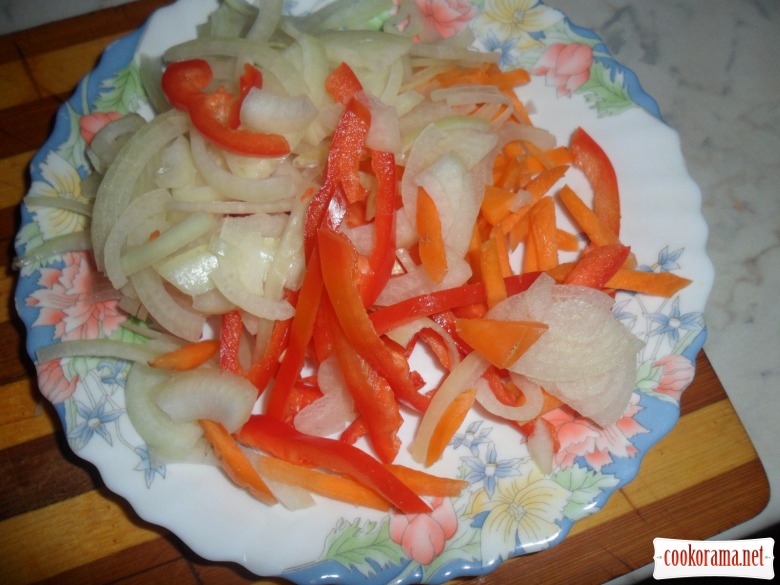 Fry on melted butter till semi readiness, add mushrooms,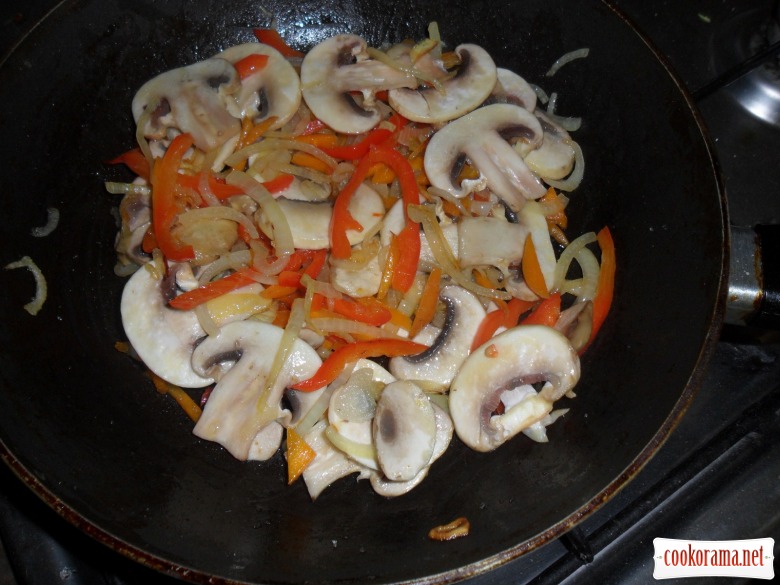 garlic. Fry for a few minutes, reduce the heat to minimum, add a piece of butter, cover with lid and stew for 10min. Then add sausages and sliced tomato.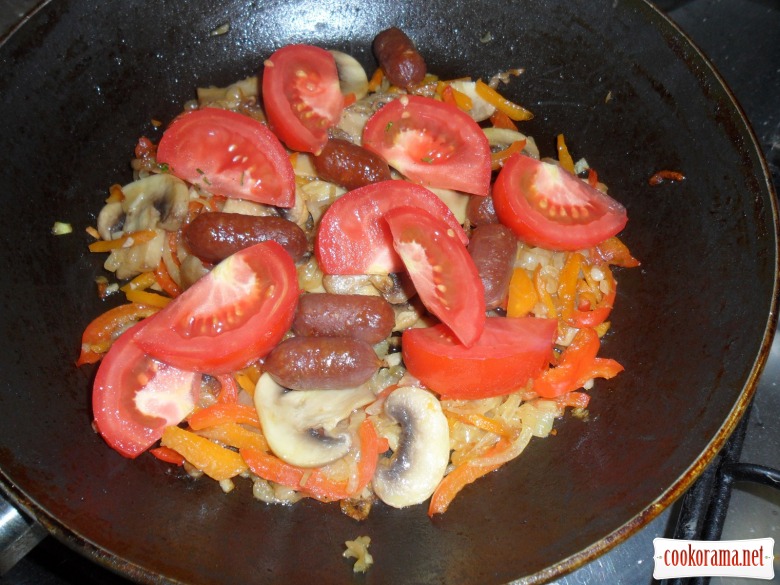 Add salt to taste, fry on the average heat for a few minutes, add boiled eggs,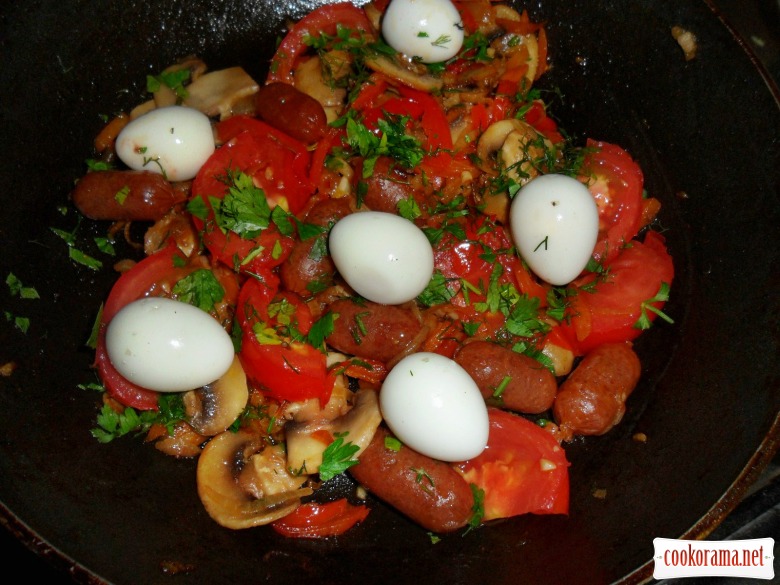 greens, and turn off the heat.
Bon Appetite!
Top of recipe "Lecho with smoked sausage Pikolini and quail eggs"