Kare of New Zealand lamb with risotto, with porcini mushrooms and mascarpone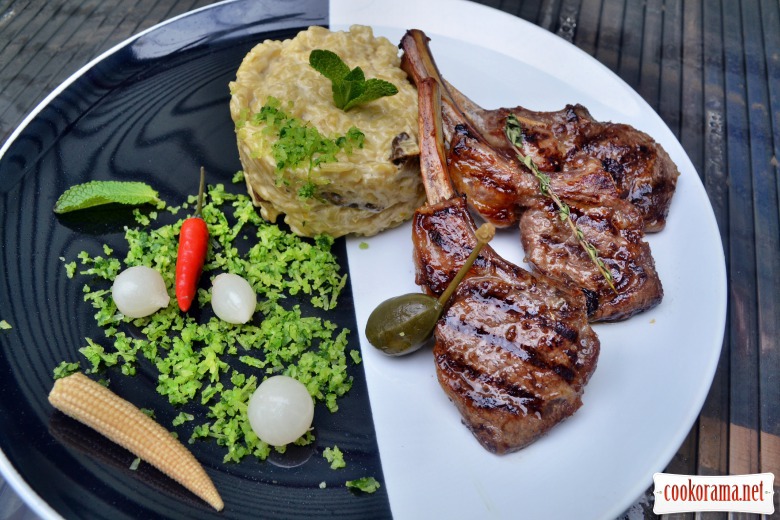 Ingridients
150 g.
50 g.
10 g.
30 g.
20 g.
50 ml
3 g.
3 g.
Preparation
I marinated lamb kare in a mixture of freshly ground coriander and cumin, add oil and mirin. Instead, mirin, you can add sherry or even skip this ingredient. Fry marinated meat in dry grill pan, and bring to readiness in oven, 8 min at 180℃. Add salt and pepper.
Prepare classic risotto. Dice shallots. Fry until transparent, add rice and fry for a minute, stirring carefully, pour wine, evaporate it and then prepare, adding water in process, do not forget to stir. Cut arbitrarily boiled dried mushrooms and add the risotto. At the end of cooking add mascarpone, remove from heat and stir.
Further, decorate all beautifully and bon appetit!
Top of recipe "Kare of New Zealand lamb with risotto, with porcini mushrooms and mascarpone"