Salad "Sunflower" (my variant)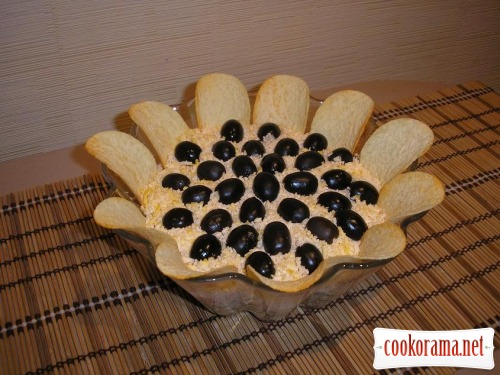 Ingridients
300 g.
4 шт.

pickled champignon mushrooms

200 g.
200 g.
2 шт.
Preparation
Boil carrot, chicken fillet and eggs. Chop chicken fillet, mushrooms and cucumbers. Grate carrot. Divide eggs in yolks and whites and grate them separately. Slice leek.
Spread layers of salad, smear each layer with mayonnaise.
1st layer: chicken fillet.
2nd layer: carrot.
3rd layer: mushrooms.
4th layer: leek.
5th layer: whites.
6th layer: cucumbers.
7th layer: yolk.
Stick chips around. Top with cut in half olives.