Canapes "Mushrooms on the glade"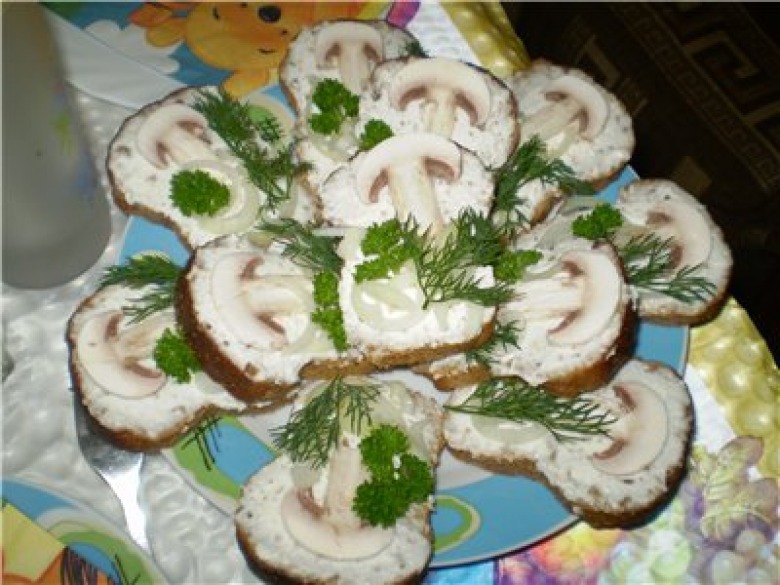 Ingridients
appetizer "Picnic with mushroom flavor"

8-10 шт.
2 шт.
5 ml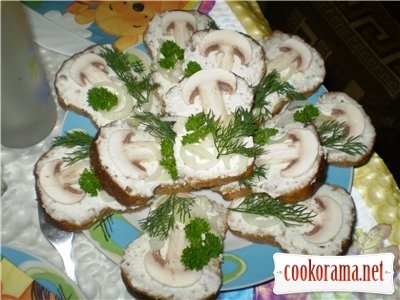 Preparation:
Cut onions into semirings, pour with vinegar and leave marinate for an hour. Sliced bread spread with appetize «Picnic». Peel chamignons and slice. Put them to canapes. Wash marinated onion if desired and put to canapes under mushrooms. Wash and dry greens and put to canapes as a grass. Bon appetite to everyone!!!