Camembert baked with spices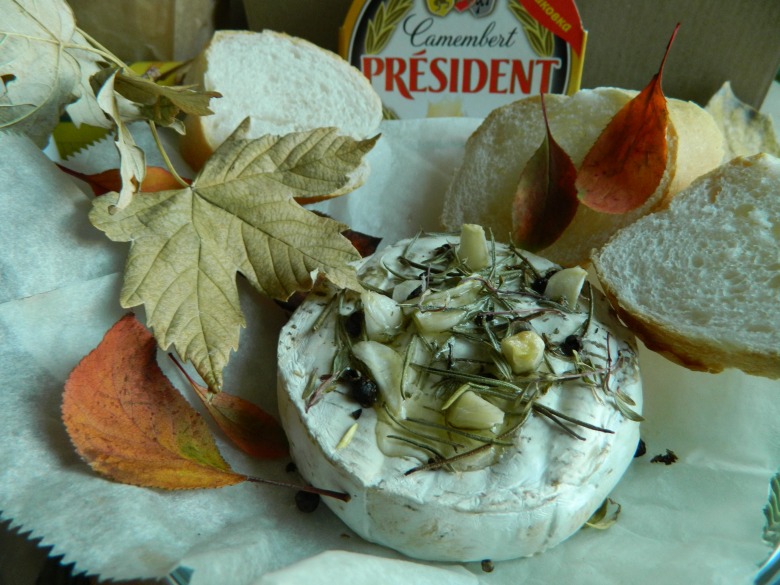 Ingridients
1 шт.
2 шт.
10 g.
5 шт.
1 шт.
0,25 шт.
It`s incredibly tasty!!!

Preparation:
Spread camembert on the sheet of cooking paper, fill with chopped garlic cloves and rosemary, on the top spread honey, sprinkle with the rest of spices, put near slices of apple and baguette. Bake for 15 min at 180℃.
Middle of the cheese becomes liquid and the walls keep their shape well.
Take out from the oven, make a cut with knife (I make a cut a little bit to stay cheese warm longer) and with baguette or apple dip the middle. Crust is awesome too!!! Try it!