Halva from semolina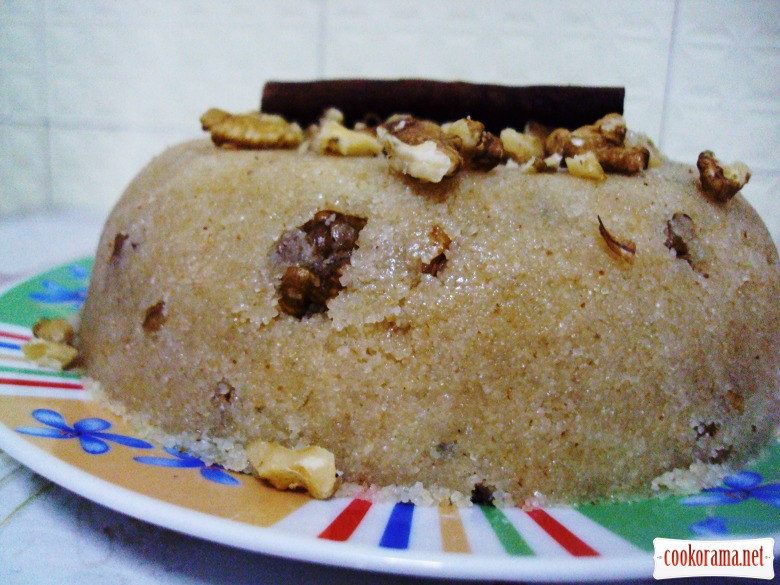 Ingridients
Ingridients
5 spoon
150 g.
50 g.
Syrup
1 glass
2 glass
1 шт.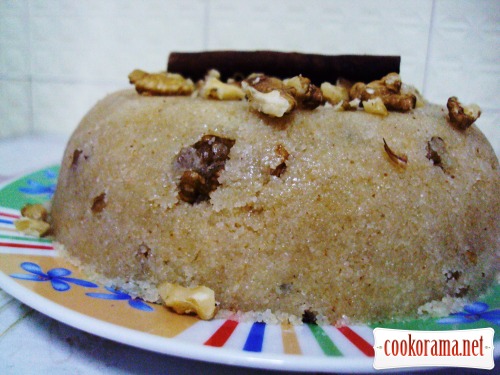 During fastening also want something sweet.
I propose halva, prepared from semolina.
Try it!


Preparation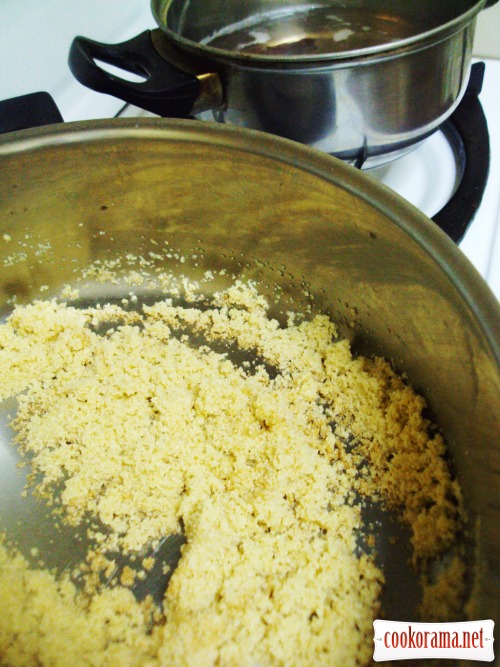 Dilute sugar in water, add cinnamon stick. Boil syrup for 5-7 min.
Heat oil in saucepan and fry semolina, constantly stirring, till golden color.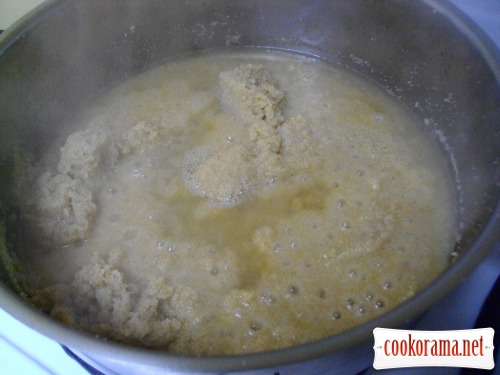 Gradually pour syrup in saucepan (CAREFULLY!!! Syrup sprinkles a lot). Always stir.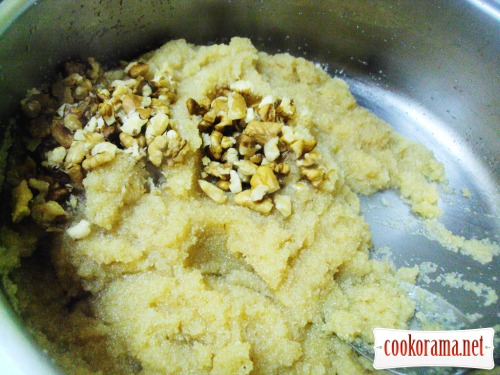 Once semolina absorbs all syrup and «porridge» removes from walls, add coarsely chopped nuts. Stir and remove from stove.
Spread halva in form. Press with spoon densely. Cool it.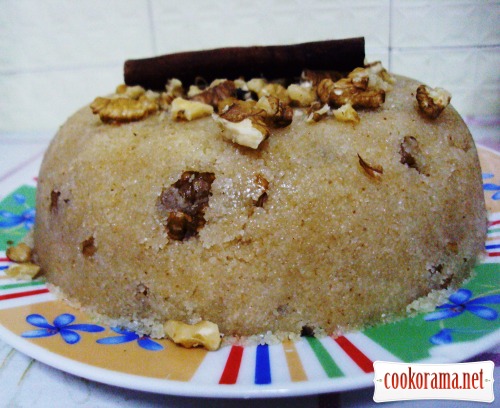 Spread chilled halva on dish, flipping form on dish. Sprinkle with nuts and serve.
Enjoy your dessert!