Millefeuille with berries and fruit, with mixed cream and mascarpone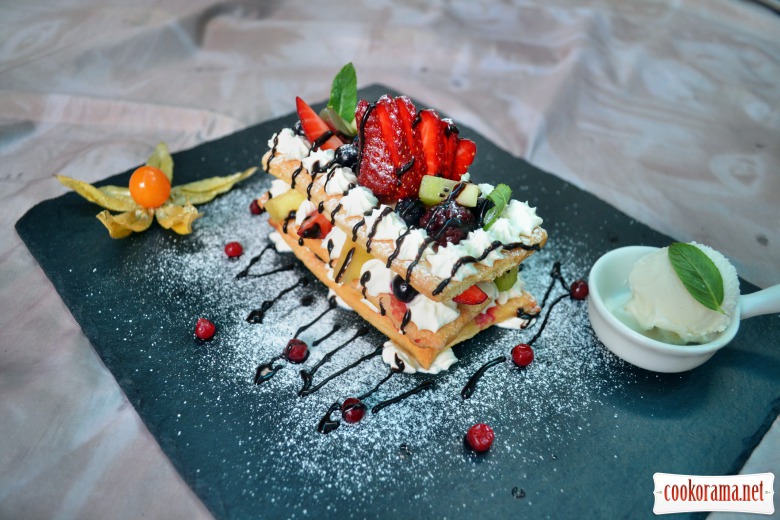 Ingridients
150 g.
80 g.
40 g.
1 spoon
15 g.
25 g.
15 g.
10 g.
10 g.
5 g.
Preparation
Divide puff dough without yeast in 3 pieces of 45 g. Roll into rectangles, sprinkle with sugar powder. Сut rough edges. Spread on slightly greased with butter baking sheet. Pierce with fork surface of each rectangle in several places, for dough not to swell much. Bake for 10 min at 200℃.
While dough is cooling, prepare cream, for this mix cream with one tbsp of sugar powder, add mascarpone cheese at the end, and mix well in blender, to avoid clumps.
Then assemble millefeuille. Put some cream at the bottom of plate, using a syringe or pastry cornet, put on it first rectangle of dough. Next, again put our cream at the edges of flat cake, add different berries and fruit, cover with next flat cake and repeat the operation.
Bon Appetite!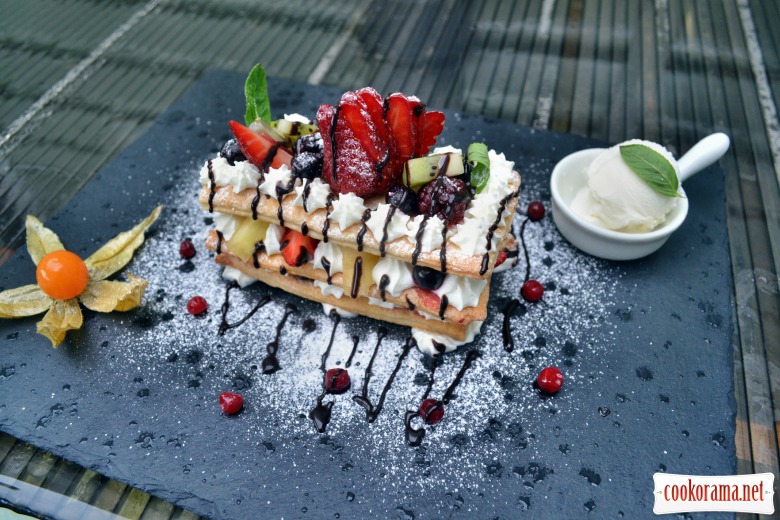 Top of recipe "Millefeuille with berries and fruit, with mixed cream and mascarpone"