Olivier salad with salmon and spicy sauce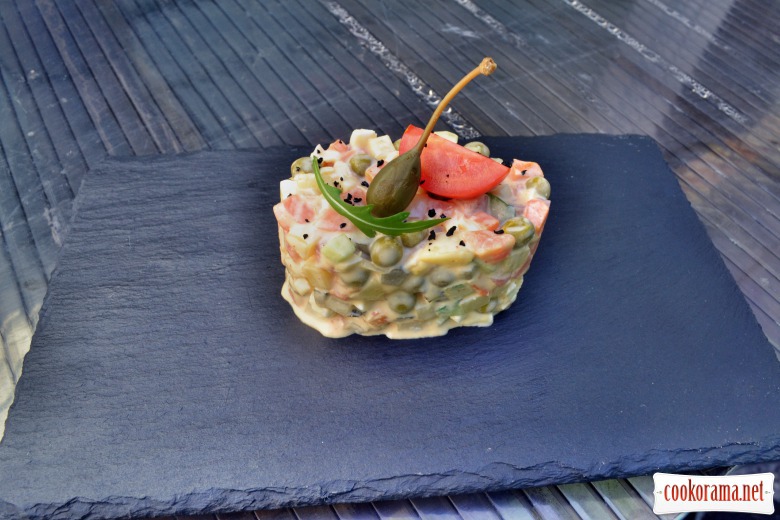 Ingridients
40 g.
20 g.
1 шт.
15 g.
15 g.
30 g.
20 g.
20 g.
10 g.
Preparation

Dice potato, boil it, put in colander, wash. So we get a potato that does not turn salad into a «mess».
Peel carrot, wrap in foil, bake in oven to readiness at 180℃. Check the readiness with wooden skewer. Dice cooled carrot finely, stir with potato, add chopped fresh and pickled cucumbers, egg, peas, salmon.
Dressed with light mayonnaise, and add sauce instead of salt kimchi bass. It is very spicy and slightly hot. All salad is colored in light pink. If you do not have sauce, add adjika. But then you should salt it a bit.
Bon Appetite!