Sandwich "Pearl"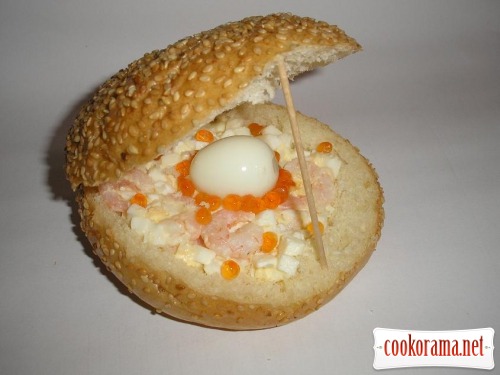 Speed:

not specified

Difficulty:

not specified

Method:

not specified
Ingridients
4 шт.
3 шт.
4 шт.
100 g.
100 g.
2 spoon
4 шт.
Preparation
Cut buns along, but not till the end. Remove crumb from lower part.
Boil and cool shrimps. Chop pineapples. Boil eggs, peel and chop them. Boil quail eggs, peel and leave them for decor. Mix shrimps, chicken eggs, pineapples and mayonnaise. Fill buns with this salad. Put toothpicks, not to close the buns.
Put in the middle of salad of each bun quail egg. Decorate with red caviar.