Salad "Swan"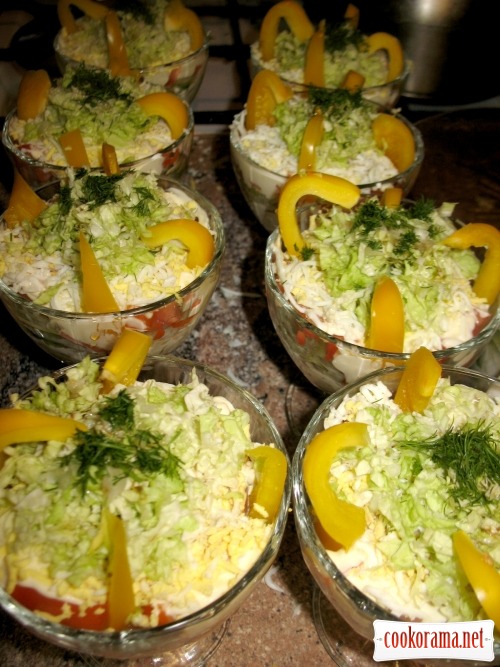 Ingridients
4 шт.
1 шт.
1 шт.
2 шт.
5 шт.
4 шт.
Preparation
By layers from bottom:
Grated potato
Cream+mayonnaise+garlic
Diced smoked leg
Grated fresh cucumber
Diced tomato
Grated egg
Cream + mayonnaise + garlic
Cut in thin strips lettuce
Slices of yellow bell pepper as neck of swan.
Pour with some mixed soy sauce with fragrant oil.
Decorate top with finely chopped dill and parsley.
Put in the fridge to soak the salad.